Ambient mode on Chrome OS has been a long-awaited feature with rumors about its launch going on for months. Thankfully, the feature has landed on the Beta channel and now you can taste Ambient Mode without having to move to buggy Dev or Canary channel. Meanwhile, Ambient Mode has been improved with Google Photos integration which is pretty exciting. And according to ChromeStory, Ambient Mode has now been renamed to Screen Saver in the Canary channel. Nonetheless, in this article, I am going to show you how to enable Ambient Mode (Screen Saver) on Chrome OS. So without any delay, let's jump to the steps.
Enable Ambient Mode (Screen Saver) on Chrome OS
1. First of all, you need to move to the Beta channel of Chrome OS. To do so, open the Settings page and move to About Chrome OS -> Additional Details -> Change Channel -> Beta. Now, move back to the "About Chrome OS" page and check for updates. By the way, I am running Chrome OS Beta Build 85.0.4183.59.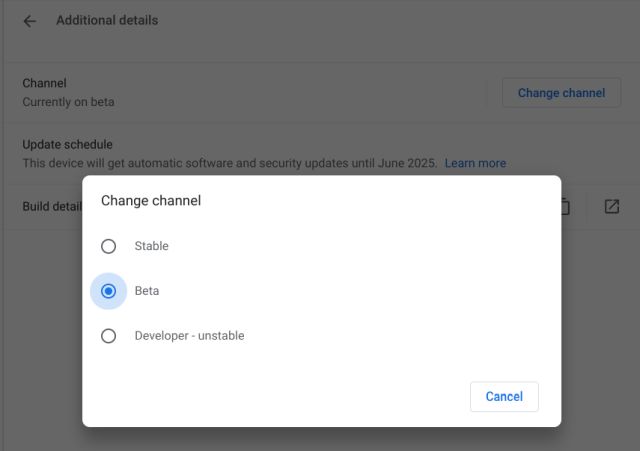 2. Once you have booted into the Beta build, open chrome://flags and turn on "Enable Ambient Mode". You can alternatively copy and paste chrome://flags/#enable-ambient-mode and enable it right away.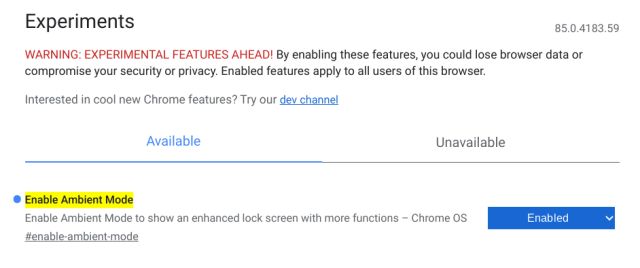 3. Now, restart your Chromebook and open Chrome Settings again. This time, move to the "Personalization" tab and open "Ambient Mode".

4. Here, enable the toggle and choose "Art Gallery" or "Google Photos" according to your preference. Art Gallery has curated images of arts, culture, Earth, space, and more.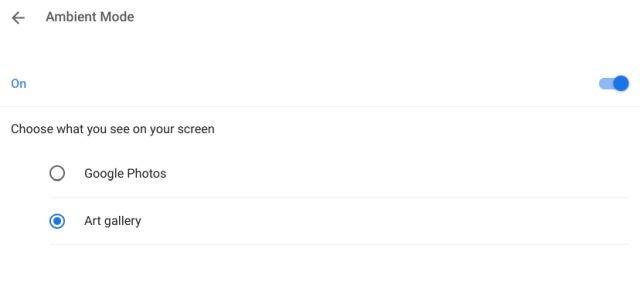 5. You can also choose Google Photos. It lists out all your albums, favorites, and recent highlights from Google Photos. The integration is really deep and works pretty well.
6. Now, whenever you lock your Chromebook, you can see the screen saver in action. You can manually press Search + L to lock your Chromebook. The best part is that it also shows weather information and time similar to Google Assistant's Ambient mode on Android.
Enjoy Personalized Screen Saver on Chrome OS
So that is how you can enable Ambient Mode on Chrome OS with a feature flag. I would say if you are on a stable build then feel free to move to the Beta channel. Beta channel is significantly bug-free in comparison to Dev and Canary channel. You will be able to taste new features like Screen Saver without losing out on stability. Anyway, that is all from us. If you found the article informative then do comment down below and let us know.
---
Load More