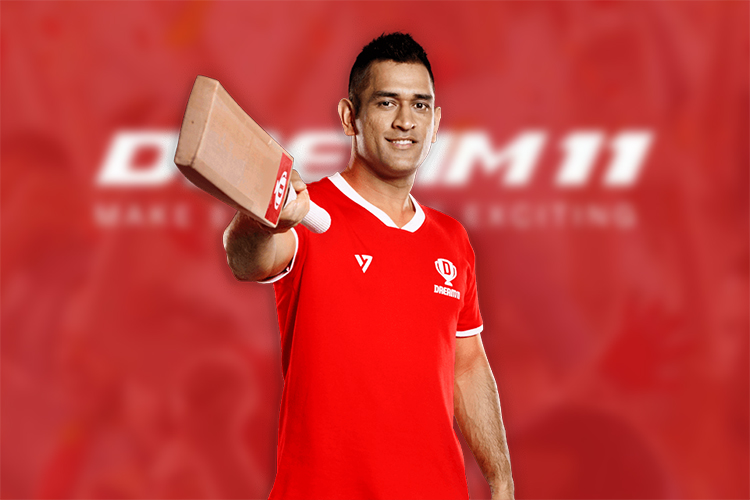 China's gaming and entertainment giant Tencent, which recently helped bring PUBG to mobile, is always on the lookout for talent and investment opportunities outside China. The conglomerate has now rested its eyes on an Indian fantasy sports startup Dream11 and might invest up to $100 million (approx ₹660 crores) in the Mumbai-based company, which has recently roped in former India cricket captain MS Dhoni as its brand ambassador.
Tencent has now issued a term sheet prior to this transaction that values Dream11 at $400-$450 million before the investment, The Economic Time reports. Last month ET had reported that WeChat-owner Tencent and Chinese shopping giant Alibaba are eyeing at investing hugely in the rising gaming industry of India. Alibaba-backed Paytm had also introduced a new gaming platform called Gamepind.
Dream11 is a six-year-old company that currently claims to serve 20 million players. It offers fantasy sports like cricket, football, basketball, and kabaddi. Players can create their own teams using real players and earn points based on their performance in actual matches. Users whose predictions match the actual results of the matches get to win cash rewards.
Dream11 was recently under a controversy when it was compared with gambling. The Punjab and Haryana High Court, however, ruled in favor of Dream11 citing that online fantasy sports predictions required a significant amount of judgment and skill alongside a considerable understanding of the game.
With the rising number of Indians who have access to the internet, India is likely to become a preferred destination for online gaming. Moreover, cricket has since long been an inextricable part of the country's sports culture and will invite many enthusiasts to Dream11's platform. Moreover, with lively and dynamic events like the ongoing IPL, which recently broke all records of viewership, is expected to boost the number of opportunities for Dream11 and the fantasy sports industry in India.
---