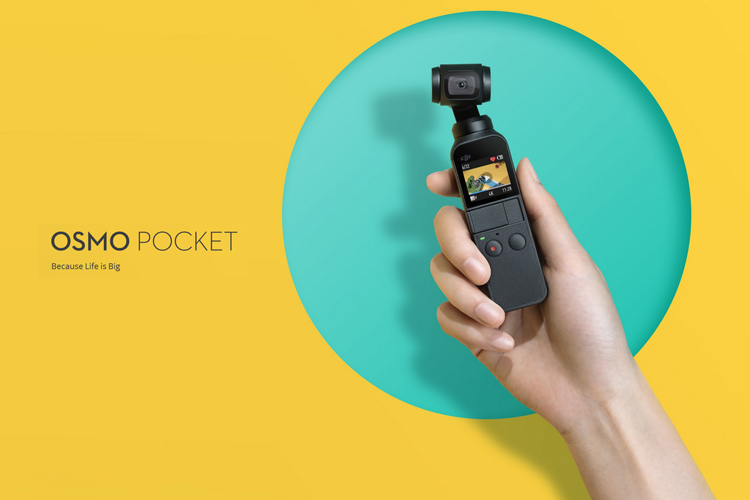 DJI, the company best known for its commercial and consumer drones, has announced a new product called Osmo Pocket. It's essentially a tiny gimbal camera that can fit in your pocket.
DJI, as we all know, is fairly popular for making awesome gimbals. But the new Osmo Pocket seems like a perfect gadget for people with an active lifestyle, and don't want to carry huge camera rigs.
The DJI Osmo Pocket is only four-inches tall, and it features a stabilized camera. The camera has a 12 megapixel, 1/2.3-inch sensor, and it's the same one found in the Mavic Pro and Mavic Air. There's also a 1-inch display on the body of the Osmo Pocket to keep a track of the things that you're trying to do with the gimbal.
The camera sits on a three-axis gimbal and it can record 4K videos at 60FPS. DJI won't tell us the battery capacity, but says it'll last for 140 minutes on a single charge. I can't vouch for the battery, but I can see this gimbal being a perfect companion for anyone who's looking to capture the world without much hassle. In many ways, this seems better than carrying a GoPro on a third-party gimbal.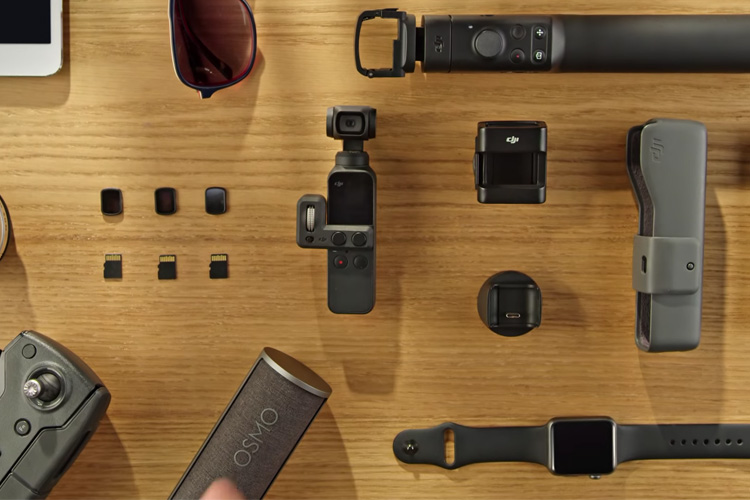 In my experience, DJI's gimbals are really efficient, and cameras – same as its popular drones – are also really good. So, if you are in the market to buy an action camera like the GoPro Hero 7, etc. then I'd suggest you check this one out as an alternative.
The Osmo Pocket is priced at $349, and DJI will start shipping these out on December 15. The company is also offering a ton of accessories for the Osmo Pocket 2, so be sure to stop by DJI's website and check them out.
---