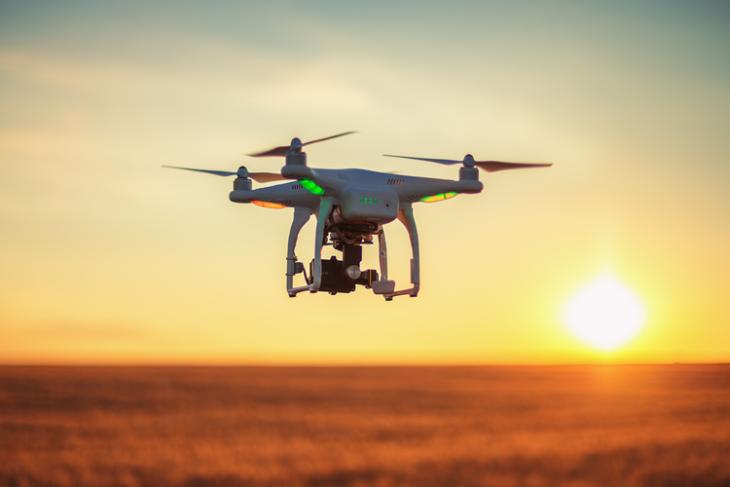 New filings with the US Federal Communications Commission (FCC) by Chinese tech company, DJI, suggest that it is working on its first real FPV (first-person-view) drone. According to the listings believed to have been first spotted by DroneDJ, the company registered three products with the US communications regulator – a DJI FPV Air Unit, a DJI FPV Remote Controller and DJI FPV Goggles.
While the FCC listings didn't reveal any specs, the product names suggest that they are being prepped for a drone racing package, which is what most FPV quad-copters are used for these days. Meanwhile, DJI may have consolidated its lead at the top of the consumer drones segment with the exit of competitors GoPro, 3D Robotics and Parrot, but the company is yet to launch even a single proper FPV drone in the market thus far.
What it did do a few years ago, was launch the DJI Goggles Racing Edition that enabled users to connect to various FPV racing drones and view the action from a first-person point of view. It was, however, criticized for being too clunky to use and too heavy to wear. That being the case, it will be interesting to see if the new FPV goggles from the company will be any better than its predecessor.
FPV drones are increasingly being used to get a bird's-eye view of various different events, including sports, parties, weddings, animal migrations and more. Which is why, it is a wonder that the industry leader is yet to offer any compelling product in the segment until now. Either way, now that DJI is finally prepping to launch its first product in the segment, fans and drone enthusiasts will be hoping that the it will be more a case of 'better late than never' rather than 'too little, too late'.