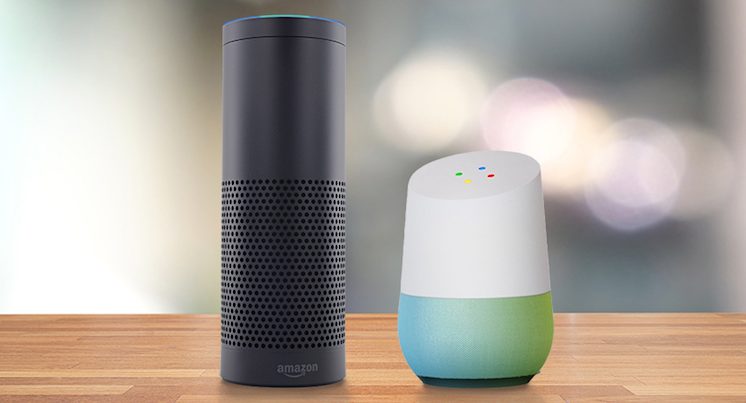 Amazon Echo and Google Home may be capable of performing a whole lot of highly complicated tasks thanks to successive updates rolled out to Alexa and Assistant, but latest data published by market research firm Creative Solutions in association with Experian seems to show that people are mostly using the devices for relatively simple tasks, like checking the weather, playing songs or setting the timer. The study reveals the top tasks being performed by both devices, and the lists look strikingly similar. For example, things like 'checking the time' or 'adding something to the shopping list' find a mention on both lists, and so does 'call an Uber' and 'tell a joke'.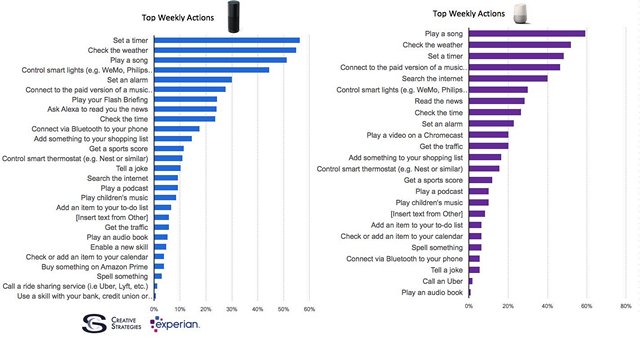 While you would have expected the aforementioned tasks to have featured prominently on the list, the one task that the Echo gets to perform fairly often is 'Play an Audio Book', which is very likely the result of Audible's close integration with Alexa. Similarly, 'Play a Video on Chromecast' features pretty high-up on Google Home's list for obvious reasons. The rest of the popular tasks on the two devices are pretty similar and, on expected lines, which means most people are either streaming music, searching the internet, or controlling IoT devices like smart thermostats or smart lights with the help of their smart speakers.
The trend of voice-based digital assistants started in the right earnest when Apple introduced Siri way back in 2011, with the likes of Amazon, Google and Microsoft following suit with Alexa, Google Now and Cortana respectively. While the search giant has since phased out Google Now in favor of Assistant, companies like Samsung, HTC, Lenovo, Huawei and many others have also launched their own voice-based digital assistants, although, the Google's software seems to be ahead of the lot by the looks of it. Having said that, these voice-based digital assistants still have a long way to go to be actually termed 'intelligent', given how recent research seems to suggest that even the best of the lot only has the IQ of a six year old.
---