Microsoft has released an updated version of the Cortana app (version 3.0) on iOS, and it now includes a slew of new features and an overhauled design.
I've been wanting to check out the updated Cortana app ever since it landed on beta last month, so I quickly installed it to see what's new.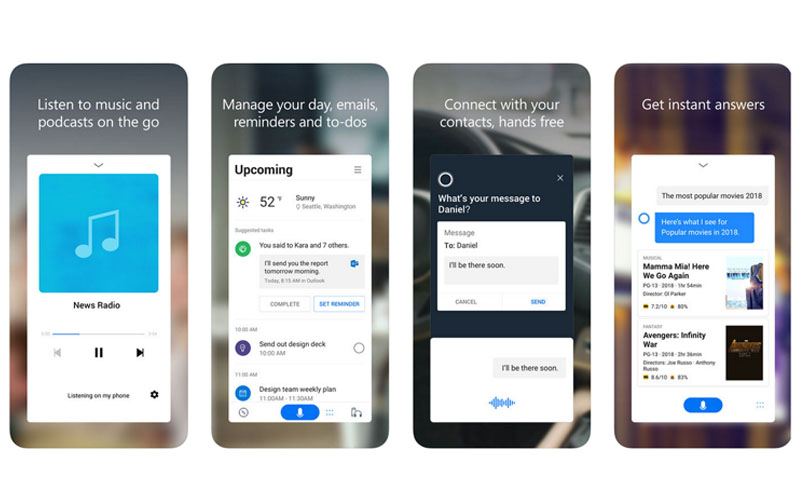 Full disclosure: I don't use Cortana on my Windows 10 laptop, so I was open to surprises when I started testing this iOS app.
The App Store listing for the Cortana app lists out some key features with conversational experience for answers being the highlight. So, as soon as I installed the app on my iPhone, I put on my conversation hat and started talking to Cortana.
Conversational Experience, Finally!
Conversational experience, in case you don't know, lets you build a conversation based on the query you raised before. For instance, if you ask, "Will it rain today?" and Cortana said, "No", you can directly ask her about the next day without having to give more context. In fact, you don't even have to say the word rain again, you can simply ask, "What about tomorrow?", and she'll automatically pick up that you're asking about the weather.
Manage Cortana Devices
As you might have noticed there are three buttons at the bottom of the app. The one on the right takes you to a page where you can manage all the devices. This particular feature will come handy when, say, you want to connect to devices like the Surface Headphones, Thermostat, etc.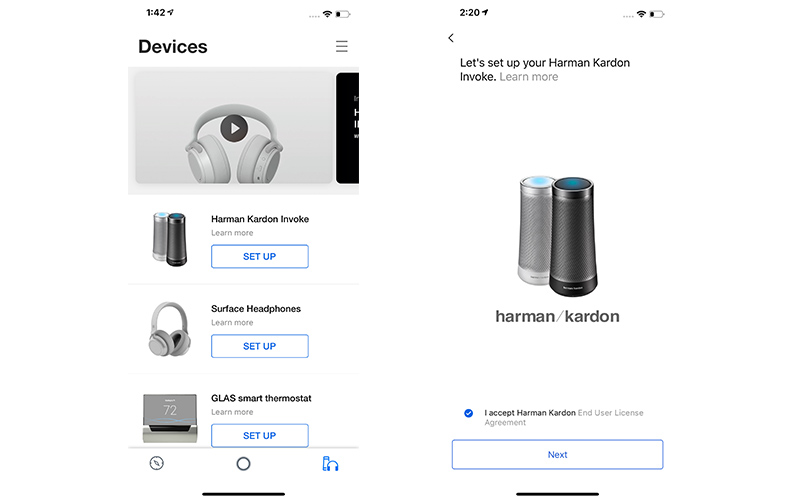 Manage Tasks By Simply Asking Cortana
Lastly, there a Discover section to introduce you to the voice commands you could use with Cortana. There's nothing new to be explored here, but you might want to keep an eye on this section to discover new Cortana skills.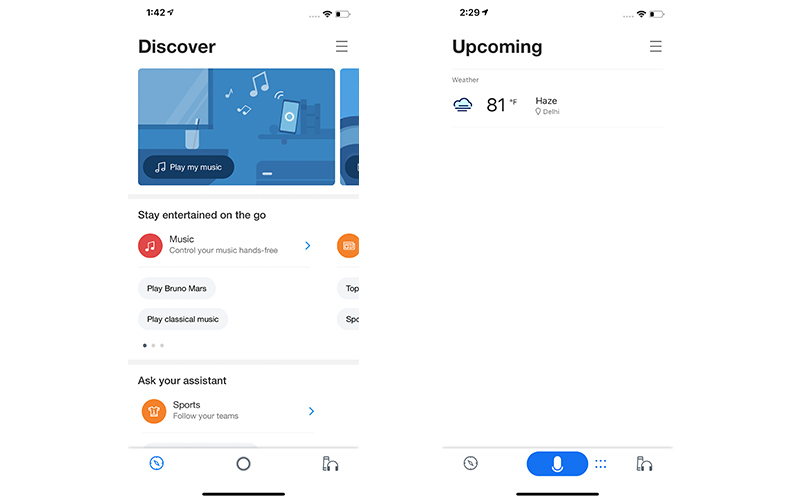 Discover section, mind you, is not to be confused with the 'Upcoming' section that sits right in the middle. The Upcoming, in its current state, shows an outline of what your day looks like – just in Google Assistant. So, the weather info, your to-do list, etc. should ideally be shown here once you've setup your account to show relevant info.
The app also has additional features such as reminders, lists, music, etc., and you can access them with from a slide-in menu from the right. The app also brings better integration with Microsoft's ecosystem services such as Skype, Teams, and more.
Overall, the updated Cortana app on iOS has a clean interface. It's simple and it gets the job done, so there's hardly anything to complain about.
Anyway, what are your thoughts on the new Cortana app for iOS? Have you had the chance to use it? If yes, then be sure to tell us in the comments below.