Consoles, as we all know, are a great way to play all the modern titles. Of course, the glorious members of the PC Master race will disagree, but a lot of people prefer playing games on consoles over PCs for a lot of different reasons. The consoles, for instance, are easily accessible and you don't have to spend big bucks on a PC to play a AAA title. Two of the most famous consoles available right now are the Xbox One (One X & One S) and PS4 (and PS4 Slim and PS4 Pro). There is healthy competition between both the consoles, with some exclusives on both ends and many games common to both. So, if you are looking for the best single player games for any of the two consoles, don't worry, we've got you covered. Here's a list of the 15 best single player games for Xbox One and PS4.
Single-Player Games for Xbox One and PS4 in 2019
1. God of War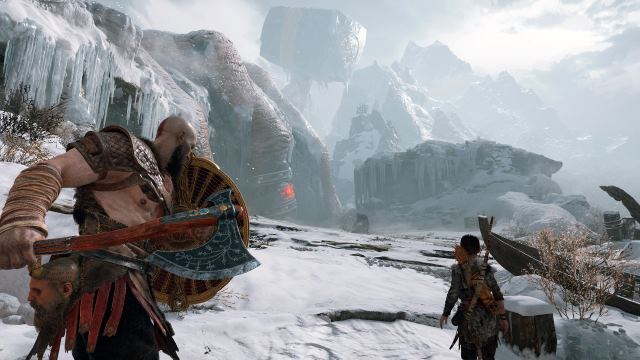 Alright, so this one is a no-brainer. God of War was, without a doubt, one of the best games to come out in 2018. Cory Barlog literally nailed it out of the park with this one. Everything from the storyline to its gameplay is top notch. Despite being a Go of War game, this one feels much different thanks to its narrative.
This is also the first God of War in which you'll see a different side of Kratos. Yes, he's still as ferocious as he was in the previous games, but there's an emotional touch in this particular title, which was rather missing in the old games. That's not to say that you should skip the old ones. In fact, you should play all of the previous God of War games before dipping your toes in this one.
Availability: PS4
Buy God of War from Amazon ($24.88)
2. Red Dead Redemption 2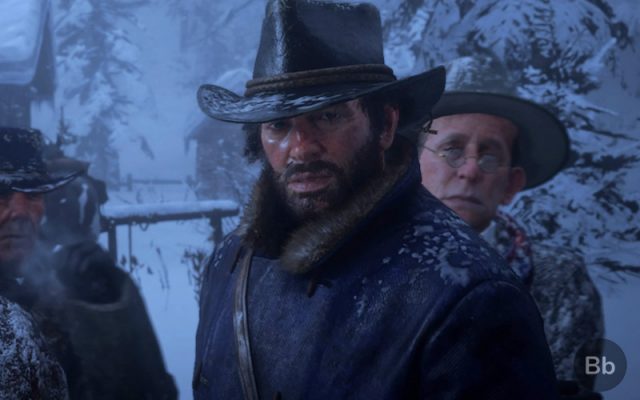 Red Dead Redemption 2! Well, this is one of those titles that took forever to come out. Was it worth the hype? Absolutely. I personally waited for years after playing the original Red Dead Redemption, and I must say that I enjoyed every bit of this game. You can read my review of the game right here.
With Red Dead Redemption 2, Rockstar Games has narrated a beautiful story leading up the events of the original game. You'll play a cowboy from the west and see how he survives a cold war with his peers. Besides the story itself, the game has a lot to offer. It's a typical open-world title from Rockstar Games, so if you've ever played any of the Rockstar Games titles before then you'll know what to expect.
Availability: PS4 and Xbox One
Buy Red Dead Redemption 2 from Amazon ($38.99)
3. The Last of Us Remastered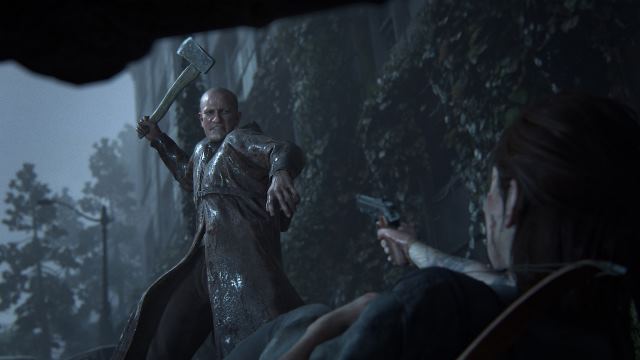 The remastered version of The Last Of Us takes the single best game on the PS3 and makes it so much better. From 720p 30fps, it now runs on 1080p 60fps on the PS4. This alone makes the game so much smoother and better. Furthermore, the game also introduces focus mode which allows you to change filters and lighting. The game also includes the DLC prequel of the game. But for those who haven't played the game, The Last Of Us is a Sony Exclusive and an amazing story-driven game with beautiful graphics.
The stage is set in a post-apocalyptic scenario with two characters- an adult and a child. The game has a well-written narrative, where with each passing moment, something new about the characters is revealed. The two characters are called Joel and Ellie, and as you play the game their relationship develops into a father-daughter one. The game has its emotional parts, but there is a lot of killing involved as well. It is really satisfying to stealthily kill your enemies.
Availability: PS4
Buy The Last of Us Remastered from Amazon ($19.99)
4. Marvel's Spider-Man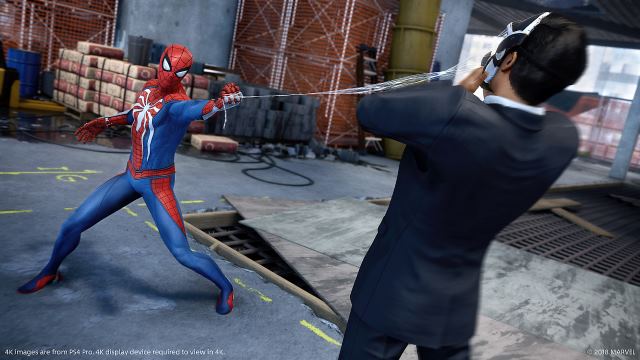 Marvel's Spider-Man made a massive splash towards the end of 2018, and it was one helluva launch. The game was well-received across the globe thanks to its gameplay and the light-hearted storyline. People who've played the game will tell you that it's unlike any Spider-Man game that you might have played in the past. That's not necessarily a bad thing.
The game lets you swing across buildings and hit them your enemies hard in combat that looks like it was heavily inspired by some of the Batman games that I've played in the past. I am not going to ruin the story by giving away too much. But I can confidently say that it's one of the best games to come out in 2018 and you must pick it up if you haven't already.
Availability: PS4
Buy Marvel's Spider-Man from Amazon ($32.81)
5. Uncharted 4: A Thief's End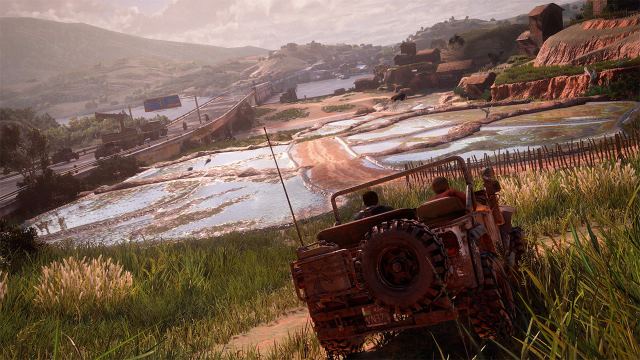 Uncharted 4: A Thief's End, as the name suggests, is the last title in the popular Uncharted franchise. You get to join Nathan Drake, the game's protagonist, in his final adventure with his peers. This is one of those which requires you to play all the previous titles to fully understand what's going on.
If you've played the previous Uncharted titles (which, you should), then you'll feel at home with this one. The overall gameplay/ playstyle remains the same. It's the game's story and the visuals that make it a perfect game in almost every sense. You also get to fill the shoes of young Nathan Drake and understand what his early days were like. Also, once you're done playing this one, you can also pick up the 'Uncharted: The Lost Legacy', a standalone Uncharted adventure starring Chloe Frazer.
Availability: PS4
Buy Uncharted 4: A Thief's End from Amazon ($18.25)
6. Life is Strange 2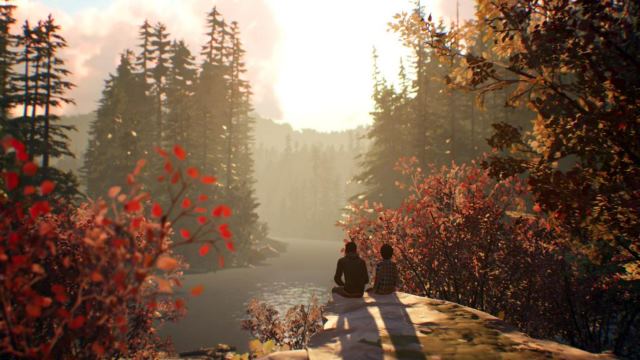 Life is Strange is an award-winning and critically acclaimed episodic adventure game that narrates a beautiful story. It is the second main entry of the Life Is Strange series. The game is about two brothers Sean and Daniel Diaz, who are forced to run away from home after a tragic incident in Seattle. The game will tell you everything about what happened in their lives and how the duo head to Mexico while attempting to conceal a sudden and mysterious supernatural power.
I'd like to point that the first main part of the series, the original Life is Strange, was also a great game. I highly recommend you playing it as well. Both the titles are readily available across different platforms, so be sure to check them out.
Availability: PS4 and Xbox One
Buy Life is Strange from Amazon ($16.80)
7. Shadow of the Tomb Raider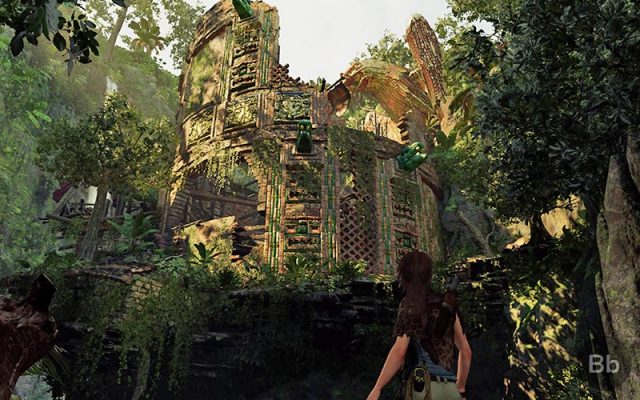 The Tomb Raider, as we all know, is a highly popular franchise. There were a lot of expectations from the Shadow of the Tomb Raider, and needless to say, the game managed to win my heart. From stunning visuals to enjoyable gameplay, Shadow of the Tomb Raider gets a lot of things right.
Shadow of Tomb Raider also shows a different side of Lara Croft. The aggressive side, which no one saw coming. It's not bad by any means, but I can say that it's not something that you might have expected, which makes the game even better. In case you're interested, you can read my review of the game here before picking it up.
Availability: PS4 and Xbox One
Buy Shadow of the Tomb Raider from Amazon ($24.99)
8. Horizon: Zero Dawn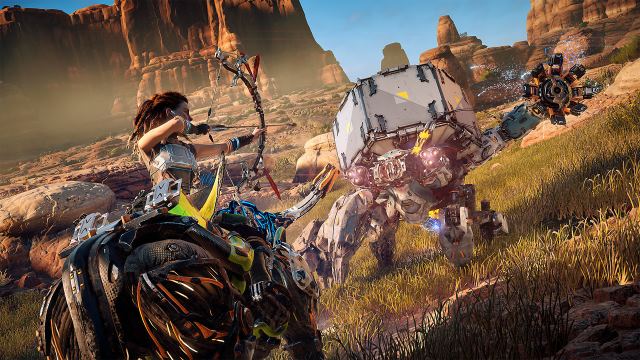 Horizon: Zero Dawn is an action role-playing game published by Sony Interactive Entertainment. The game narrates the story of  Aloy, a hunter in a world overrun by machines. She is on a mission to uncover her past, so be ready to meet a lot of new characters and unravel an enjoyable story.
The game has won numerous awards and the critics have praised its open world, story, visuals, combat and more. The game also features an open world environment with a day-night cycle and a dynamic weather system. Overall, it's a really good game and it's absolutely worth checking out.
Availability: PS4
Buy Horizon: Zero Dawn from Amazon ($18.28)
9. Metal Gear Solid V: The Phantom Pain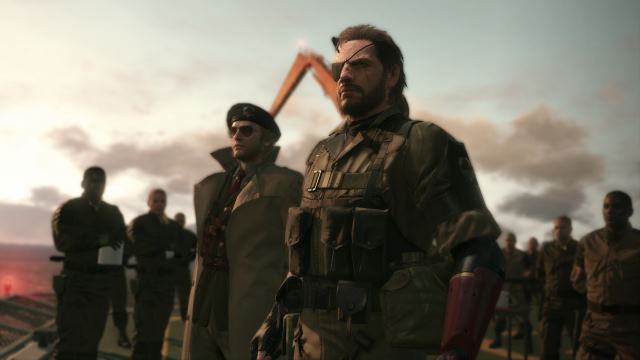 Metal Gear Solid V: The Phantom Pain is also a critically acclaimed game that's worth picking up. The game was praised for featuring a variety of mechanics and interconnected systems which allow a high degree of player freedom. You can either the stealth approach or go guns blazing, the choice is yours.
The story of the game follows mercenary leader Snake as he ventures into Soviet-occupied Afghanistan to avenge the people who destroyed his forces. The story of The Phantom Pain is set in 1984, i.e. nine years after the events of Ground Zeroes (prologue), which can be purchased a standalone title. Metal Gear Solid V: The Phantom Pain also includes two multiplayer modes which are a lot of fun to play.
Availability: PS3, PS4, Xbox 360 and Xbox One
Buy Metal Gear Solid V: The Phantom Pain from Amazon ($39.69)
10. Just Cause 4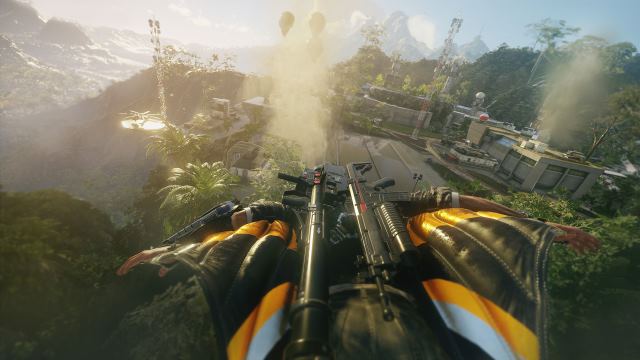 Avalanche Studio's Just Cause 4 is the fourth game in the series and the sequel to 2015's Just Cause 3. JC4 is a third-person action-adventure game set in an open world environment, in which you play as protagonist Rico Rodriguez. The game is set in a fictional South American country called Solís, where you take on the world's most powerful private army.
Just Cause 4, just like the other Just Cause games is all about chaos. You can jump off a hill, pull out wingsuit and wreak havoc as you please. Besides that, the game also has a neat storyline that'll keep you hooked for long hours.
Availability: PS4
Buy Just Cause 4 from Amazon ($29.97)
11. Battlefield V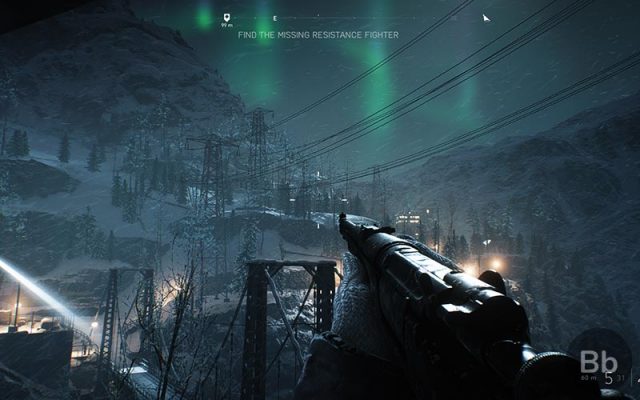 Battlefield V, the latest entry in the Battlefield franchise is one of the best first-person shooter games around. The game has a short and crisp story mode and EA games seem to have put a lot of emphasis realism. The game has gorgeous visuals and it looks good across all the platforms.
Everything from weapons to character customization, Battlefield V truly feels like poslished game. It also has several new multiplayer modes which are a lot of fun to play. So if you feel like the single-player mode was too short, then you hop in to the multiplayer mode and kill sometime.
Availability: PS4, Xbox One
Buy Battlefield V from Amazon ($27.89)
12. Far Cry 5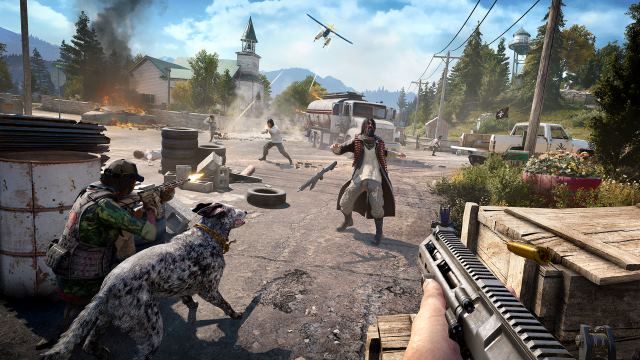 The Far Cry franchise is yet another Ubisoft gem, which is hard to ignore when it comes to single-player games. This time around, the game is set in  Hope County, a fictional region of Montana, United States. The story revolves around the Project at Eden's Gate, a cult that rules the land under the guise of a leader named Joseph Seed.
You play as a junior deputy sheriff who gets trapped in Hope county and try to escape and liberate the county from the despotic rule of the Seeds. Besides the story itself, Far Cry 5 has a lot to offer. There's an huge open-world map that waiting to be explored and you can kill sometime in the game by doing things like liberating outposts, hunting, exploring and more.
Availability: PS4, Xbox One
Buy Far Cry 5 from Amazon ($29.88)
13. Grand Theft Auto V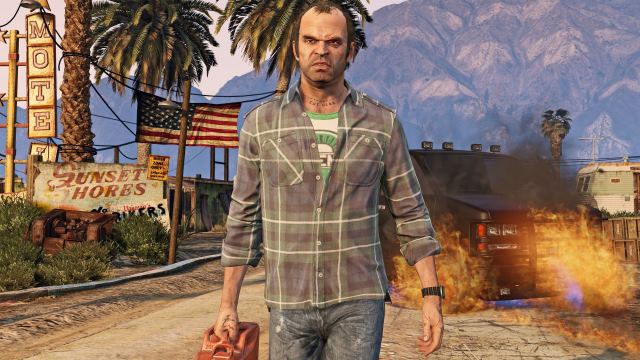 Grand Theft Auto V is a game that came out back in 2013, and I'd say that it has aged really well. It's still one of the best Rockstar Games title out there, and it looks like it's going to be up there until a new Grand Theft Auto title arrives.
The game lets you play through the stories of three protagonists named Michael, Trevor, and Franklin. I am not going to talk much about the story because that's what makes the game fun, but I can say that it's just as enjoyable as every other Grand Theft Auto title out there. You can explore and wreak havoc in a huge open-world map. You can also spend some time in GTA Online, which, I am sure you must have heard about in the past. It's one of the most popular multiplayer games out there today. Give it a shot.
Availability: PS3, PS4, Xbox One, Xbox 360
Buy Grand Theft Auto V from Amazon ($17.22)
14. Resident Evil 7: Biohazard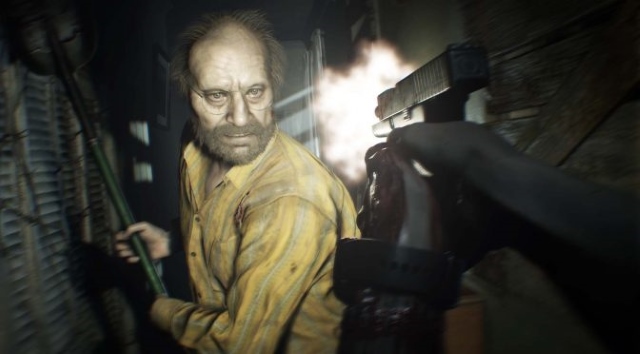 Resident Evil 7 is another game in the horror adventure series Resident Evil. It takes a first-person shooter approach, and this new angle and setting help Biohazard to stand out as one of the scariest game in this series. The game has a strong setting, thanks to the Dulvie Plantation. It also has a decent storyline, which we can't say much about because of spoilers.
But what we can tell you is that apart from the shooting, there are puzzles and mazes which you need to go through, and find solutions to. The Baker family contributes to the story, and are one of the first enemies you will face. Each member has a personality, which makes killing them even more interesting. The gameplay focuses on tense actions and your ability to adapt to these situations, and thus makes for an amazing horror game.
Availability: PS4, Xbox One
Buy Resident Evil 7: Biohazard from Amazon ($33.99)
15. Assassin's Creed Odyssey
Ubisoft's Assassin's Creed Odyssey is also one of the games which I truly enjoyed playing in 2018. Unlike the previous games in the franchise, Odyssey brings a lot of new things to the table. Ubisoft has introduced a dialogue system, which gives the game a unique spin. The RPG-like dialogue system opens up a lot of opportunities for the game and I am really excited to see what Ubisoft is cooking for us with the next title.
Just like the other Assassin's Creed titles, Odyssey also has a ton of story missions as well as side-missions. The side-missions, honestly, are not as enjoyable as I'd like them to be, but they're crucial when it comes to the gameplay. The more missions you take up, the more experience you'll gain, making it easy to get through the story missions.
Availability: PS4, Xbox One
Buy Assassin's Creed Odyssey from Amazon ($29.98)
SEE ALSO: 18 Best Open World Games for PC You Can Play
The Best Single Player Games You Can Play on PS4 and Xbox One
There you have it. The list includes some of the best single-player games you can play on consoles. Some of the titles mentioned in the list also have a multiplayer mode, so you can give it a shot when you're done playing through the single-player campaign. In case you think we missed some of your favorite single-player titles, then be sure to drop a comment down below.