November is upon us, and the popular and most-anticipated sale of the year will start soon. Yeah, we are talking about the Black Friday sale that people await every year. Now, in anticipation of the upcoming sale, BLUETTI has revealed its Black Friday deals early for us. BLUETTI Black Friday sale is set to commence on November 11. From impressive discounts on power stations and solar panels to mystery boxes and giveaways, the sale to kick off the holiday season can't be missed. So have a look at the BLUETTI Black Friday 2022 deals below and make a choice to safeguard your home against power cuts, get a backup for camping trips, and more.
BLUETTI Black Friday Sale 2022: Discounts and Offers
Power System Black Friday Deals
BLUETTI AC500 and B300S
The AC500 power station comes with support for continuous power of 5,000W and a maximum solar charging of 3,000W. It's modular and can be clubbed with either the B300S or the B300 expansion batteries, depending on your needs. The AC500 + B300S combination can be charged by up to 80% in 50 minutes, meaning BLUETTI will take care of your electricity requirements even during frequent power cuts.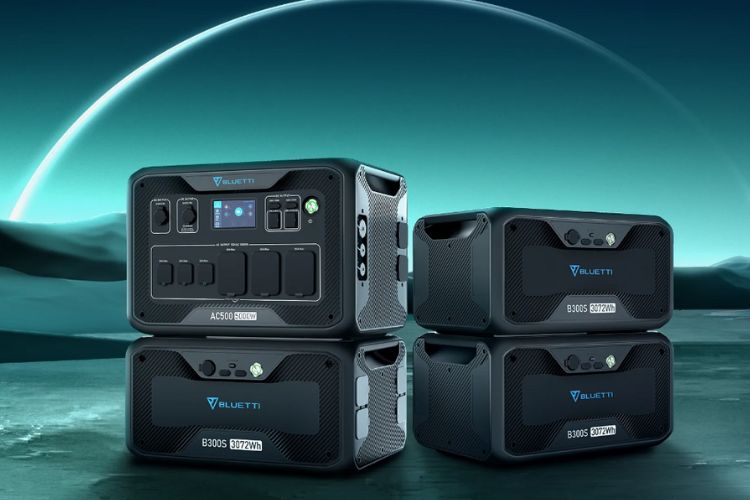 There's support for up to 8000W of multi-charging, which means you can hook up your B300 expansion batteries to the power station to charge them at the same time. Further, the AC500 includes 16 outlets, including 3 x 120V/ 20A outlets, 1 x 120V/ 30A L14-30, 1 x 120V/ 30A TT-30, 1 x 120V/ 50A NEMA14-50, 2x USB-C ports (up to 100W), 4 USB-A ports, 2 DC outlets, and two 15W wireless charging pads.
The AC500 power station can also charge a gas generator as well, that too without any pollution or noise.
During the Black Friday sale this year, BLUETTI is offering a juicy $600 discount on this power station setup, bringing down the price to just $4,500.
BLUETTI AC300 and B300
The BLUETTI AC300 is also a modular power station with support for 16 outlets, the same as AC500. It comes with the ability to charge ACs, refrigerators, and more. The only major difference between the AC300 (3,000W) and AC500 (5,000W) is the power capacity.
There's support for 5,400W fast charging, and the power station can be charged in five ways. With the B300 expansion battery pack, it can ensure a maximum capacity of 12,288Wh. And this combo can also run a 700W fridge for 3.7 hours and a 500W washer for 5.2 hours, which is just great.
BLUETTI AC200P
The AC200P power system includes a 2,000W inverter and a 2,000Wh LiFePO4 battery with over 3,500 charge cycles (to 80% efficiency). It can power various home appliances, besides being useful for camping and outdoor activities. The AC200P has a surge power of 4,800W and a maximum input of 11,000W. The power system comes with support for 17 outlets and can be charged in 7 different ways.
During the BLUETTI Black Friday 2022 sale, there are hefty discounts on the EP500 and EP500 Pro home battery backup combos (starting at $5,999) and AC200MAX and B230 combos (starting at $2,799, discounted by up to $500) too.
Portable Power Stations Black Friday Deals
BLUETTI EB3A
BLUETTI EB3A is the company's latest portable power station that comes with a 600W AC Pure Sine Wave Inverter with a 268Wh capacity. It comes with support for 430W fast charging, which can provide an 80% charge in around 30 minutes. The LiFePO4 battery can support up to 2,500 life cycles, which is amazing considering the price.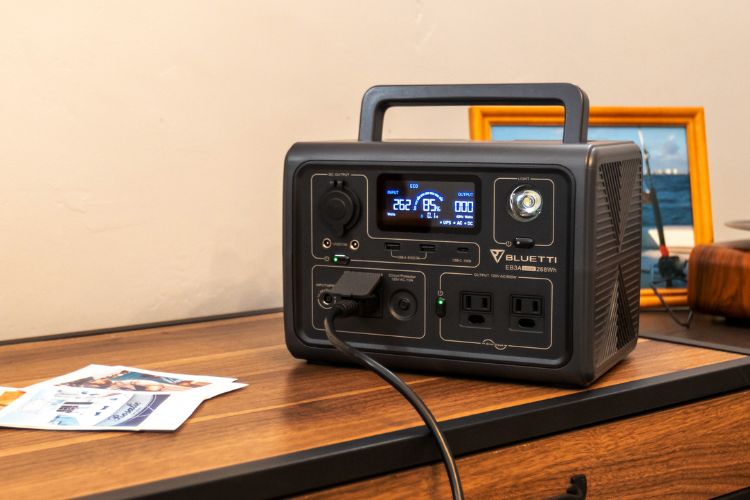 The power station can be charged in six ways and has nine outlets. It can be controlled via the BLUETTI app for more convenient usage, so you have got a winner at our hands for just $200 during the BLUETTI Black Friday 2022 sale.
BLUETTI EB55
The EB55 portable power station has a built-in 700W (surge 1400W) strong inverter and a capacity of 537Wh. The device can run up to 13 devices simultaneously and supports 4 charging methods. The battery comes with 2,500 life cycles support and is apt for devices such as mobile phones, mini freezers, radios, projectors, and more.
BLUETTI EB70S
This power station from BLUETTI features an 800W/ 1000W power inverter and a capacity of 716Wh battery. The LiFePO4 battery also supports more than 2,500 life cycles and can run up to 12 devices at the same time. The device is suitable for mini-refrigerators, LED lights, and even smartphones. It supports a maximum input of 200W.
Sonal Panel Black Friday Deals
BLUETTI is also offering discounts on its PV120, PV200, and PV350 solar panels during its 2022 Black Friday sale. These solar panels are made up of monocrystalline cells for a 23.4% efficiency. They support up to 350W power and are durable in nature.
Buy BLUETTI solar panels (start at $299)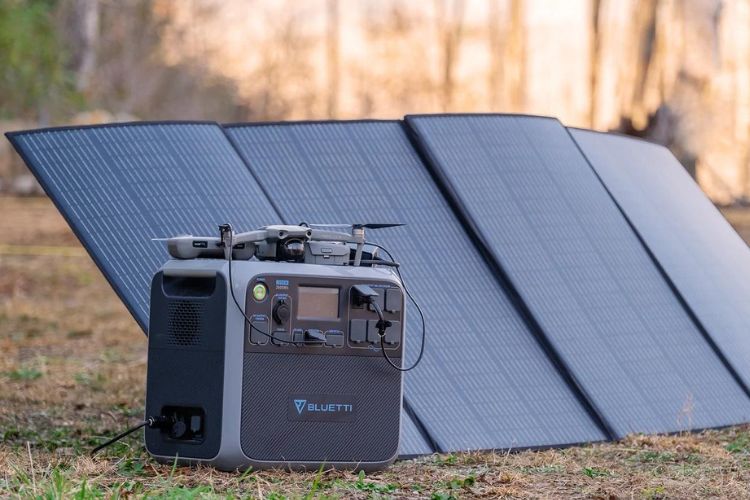 The upcoming sale event entails mystery boxes too. There are three boxes: Basic, Pro, and Premium. These can provide you with a random generator. For instance, you can get a 700Wh solar generator at $199, which is usually worth $700, with the Pro mystery box. You can find more details on the BLUETTI website.
BLUETTI Black Friday 2022 Sale and Discount Offers
BLUETTI's Black Friday sale will begin November 11 and go on until November 30. If you were unable to participate in the recent BLUETTI Halloween sale, this is your chance to get great discounts on power stations, solar panels, and more.
Besides the aforementioned deals, BLUETTI is also offering a lucky draw. Interested buyers who shop for $1,000 between November 11 (at 12:00 PDT) and November 29 (at 23:59 PDT) will have a chance to win products like the EB3A, PS70, and AC50S solar generator, coupons worth $50 or $100, or BLUETTI's gifts. So, grab the best deals now and keep your homes powered at all times!