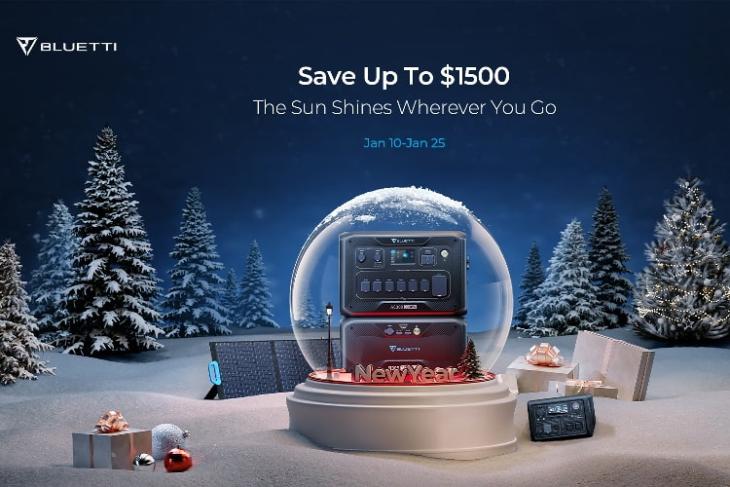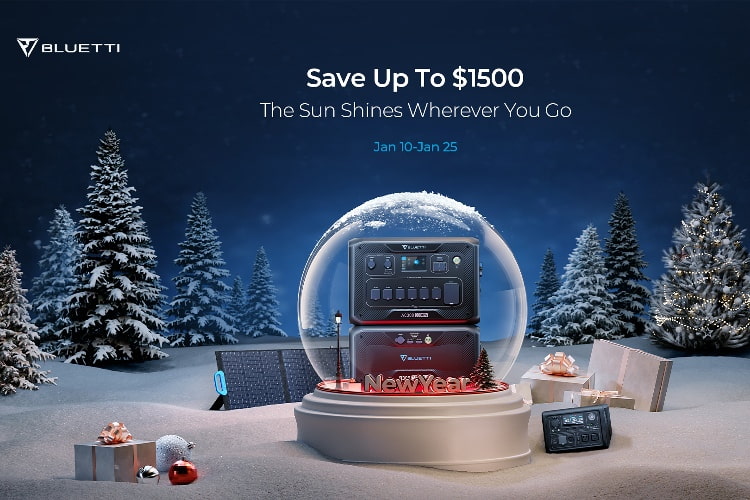 To celebrate the new year, BLUETTI, one of the biggest names in the solar generator industry, is offering massive discounts on a range of products. The sale is part of BLUETTI's ongoing "The Sun Shines Wherever You Go" campaign, which started on 10th January and will last till 25th January. During the sale period, you can save up to $1500 on various products including solar generators, portable power stations, and home backup solutions. Follow along to find more details about the deals on BLUETTI products.
Amazing Deals on BLUETTI Power Stations, Solar Generators
Among the numerous products on sale, BLUETTI is offering a considerable discount on its popular lineup of products, which include the BLUETTI AC300 + B300 combo for home backup, AC200MAX Power Station, and EP500 Solar Power Station. Let's start with the home backup solution first.
BLUETTI AC300 + B300 Home Battery Backup
In BLUETTI's lineup, the AC300 is one of the best-selling products because of the power it can handle. It has an output of 3,000W and a max surge output of 6,000W, which means the Pure Sine Wave Inverter can easily handle all your appliances at home. And when it's paired with the beefy B300 battery module, you can get all the power you want for days. A single B300 battery has a capacity of 3,072Wh, and you can connect up to four B300 battery modules, taking the total capacity up to a massive 12,288Wh.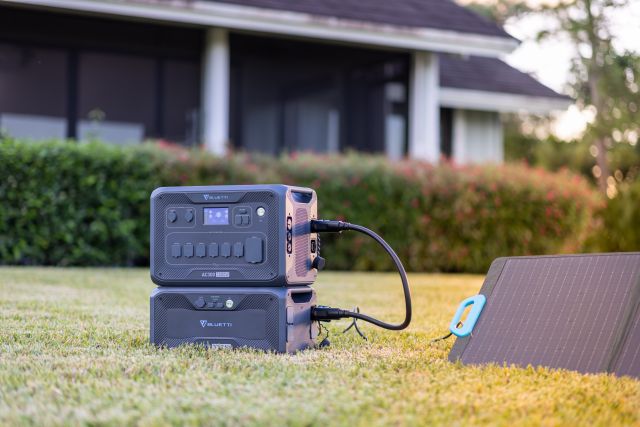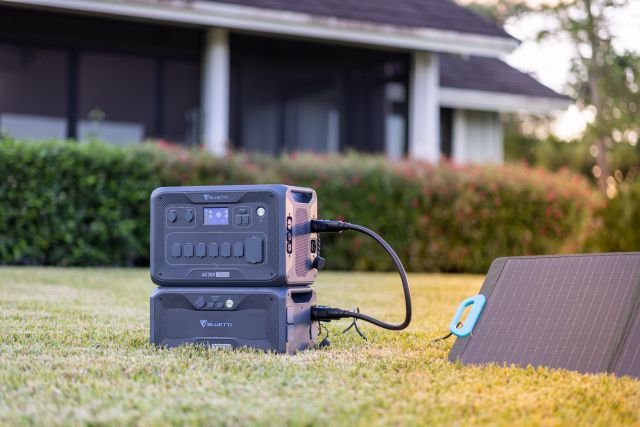 So no matter if you have an emergency or a power outage, the AC300 and B300 combo will suffice your needs. In addition, the B300 comes with a superior LiFePO4 battery pack, which supports up to 3500 life cycles with 80% remaining health.
Not to mention, you can recharge the power station in as many as seven ways. From AC and solar charging to cars, lead-acid batteries, fuel generators, and more, it supports almost everything. Not to forget, its solar charging is fast too, and supports a maximum input of 2,400W. Finally, you can connect two AC300s using the 240V Split Phase Bonding and increase the capacity to a whooping 24,576Wh and 6,000W output.
Buy BLUETTI AC300 + B300 (starts at $3199)
BLUETTI AC200MAX Expandable Power Station
BLUETTI's AC200MAX was already affordable and now with the new year discount, you can get it for just $1599. It comes with a built-in battery, which has a capacity of 2,048Wh and delivers a pure sine wave output of 2,200W (4,800W peak power). You can further club the BLUETTI AC200MAX with two B300 battery packs to extend the total capacity to 8,192Wh. If you do not want to get a larger battery, you can go with two B230 modules and increase the capacity to 6,144Wh.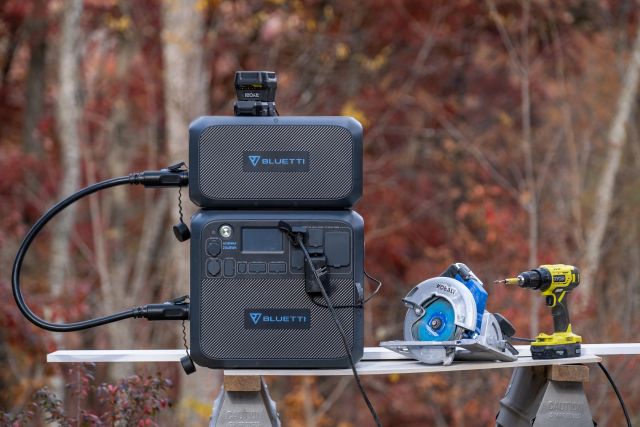 Besides that, you can use PV200/PV350 solar panels to charge the power station, and it has a maximum solar input of 900W. To give you a number, with 900W of solar input, the AC200MAX can be recharged in 3 to 3.5 hours. Finally, there are 14 outlets to charge multiple devices at once. In fact, it has two wireless charging pads on top to charge your Qi-compatible devices.
Buy BLUETTI AC200MAX (starts at $1599)
BLUETTI EP500 Power Station
BLUETTI has launched a movable power station with a massive capacity and power output. EP500 is a mighty power station with a built-in battery capacity of 5,100Wh and an output of 2,000W. It's a perfect power station for camping, outdoor trips, boat riding, etc. The power station comes with four solid wheels to move the power station effortlessly, so that is awesome.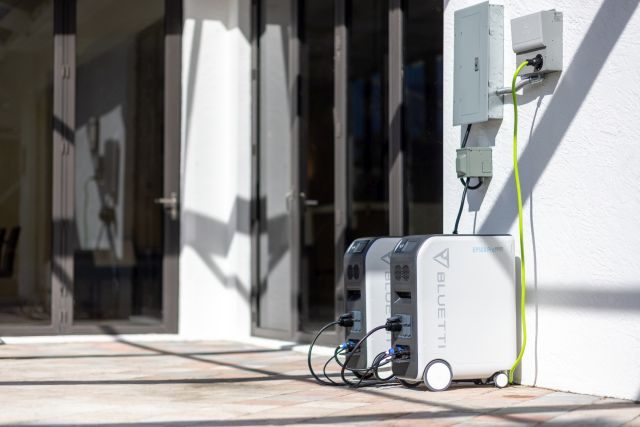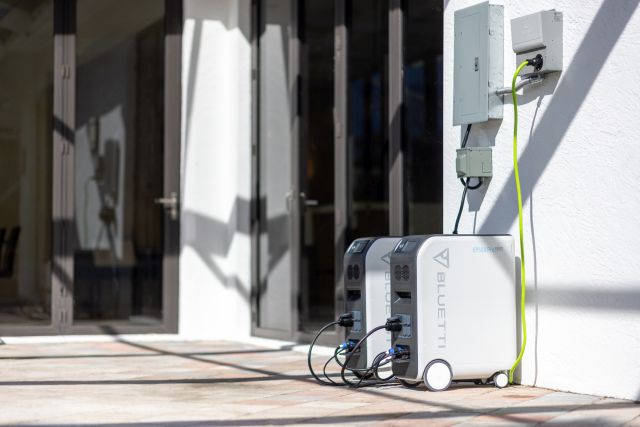 As for charging time, the total power input goes as high as 1,800W and the huge battery can be recharged in just 3.3 hours if you combine AC and solar charging. Solar charging is also quick on the EP500 power station. As for the ports, the BLUETTI EP500 features 7x AC ports, 4x USB-A ports, 1x USB-C port, 2x DC port, and dual wireless charging pads. And to power high-powered appliances, you can use the 240V split-phase bonding.
Buy BLUETTI EP500 (starts at $3999)
BLUETTI's New Year Sale Pricing
As mentioned above, BLUETTI's "The Sun Shines Wherever You Go" campaign is currently live, and you can grab the exciting offers from the links above. The BLUETTI AC300 + 1x B300 home battery backup has seen a huge discount of $899 and now costs $3199, down from $4098.
Next, the BLUETTI AC200MAX power station is available for $1599, a $300 price cut from $1899. And finally, the EP500 power station is going for $3999 instead of the regular $4999 with $1000 off. However, if you are just looking to upgrade your current portable setup, you can get good deals on BLUETTI PV68 and PV420 solar panels as well.