OnePlus 5 has just landed and it is a beast of a phone. The phone comes with Qualcomm's latest and greatest Snapdragon 835 chip, a dual camera module, gorgeous AMOLED Display and upto 8 GB of RAM and 128 GB of storage. All this is packed inside a beautifully machined aluminium unibody design. Well, honestly, the OnePlus 5 is so over specced that even the OS cannot utilize its full potential. Seriously, the phone has a freaking 8 GB of RAM. Similarly, you also cannot use the OnePlus 5 to its full potential if you are using just the phone itself. You need some cool accessories to go with it, which make the phone more durable, long-lasting, unique looking and allow you to access the features which otherwise you couldn't have. So, if you are in the market looking for accessories to complement your OnePlus 5, here are the 12 Best OnePlus 5 accessories you can buy:
1. OtterBox Case for OnePlus 5 (Nightfire)
You just got a brand new OnePlus 5 and you are a little bit embarrassed about the fact that it shares some similarity in looks with certain other popular smartphones (read iPhone). The first thing you should do is to give your OnePlus a unique look and the best way is to buy the OtterBox Case in the Nightfire colour. The red case with a few splashes of black all around it, is a piece of beauty. Not only it will give your phone a unique look, it will also protect it from damages when you accidentally drop it.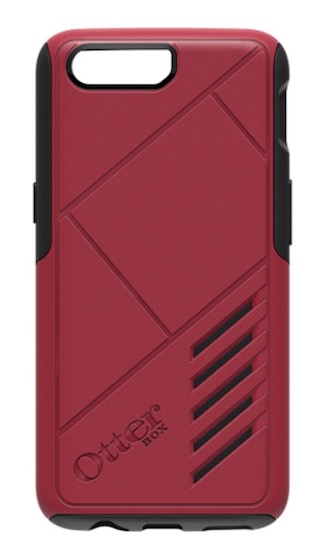 The case has a two-layer design, with the outer layer acting as a hard skeleton to protect the phone against drops. The inner layer is very soft and fulfils two basic purposes. Firstly, it absorbs the shock from a drop and  secondly, it ensures that your phone does not receive scuffs and bruises from the case itself.
If you want something more affordable, look at these OnePlus cases (starting at $19.95) which you can get from their own website. The Sandstone and Ebony Wood case will surely give it a unique look, which stays true to OnePlus's design language since the launch of OnePlus One. If you want some more options, check out our article covering the best OnePlus 5 Cases.
Buy from OtterBox: ($39.95)
2. Black Dragon Skin by dbrand for OnePlus 5
If you are like me and want to change the look and feel of your phone without adding any heft to it, you should surely check out the skins produced by the folks at Dbrand. Dbrand makes some cool skins which will pair really well with your brand new OnePlus 5. There's a large selection of skins which you can choose from. You can choose from various skin types, like marble, concrete, wood and carbon fiber, but, by far my favourite one is the Black Dragon skin.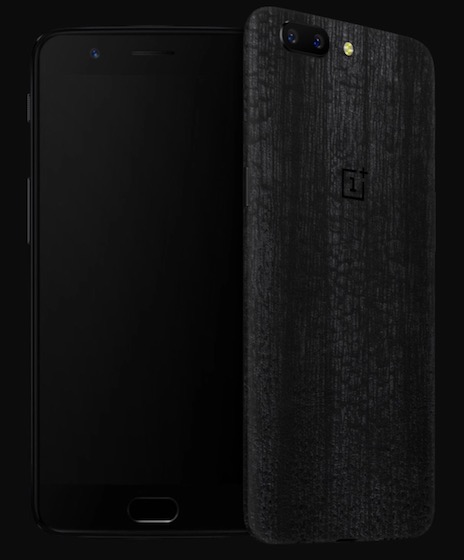 Other than changing the look of your phone, the skins also protect your phone from scratches and minor drops. The skins are pretty inexpensive themselves and a good alternative to heavy and costly cases.
Buy from dbrand: ($9.95)
3. OnePlus 5 3D Tempered Glass Screen Protector
While we are on the subject of preventing damages, check out the 3D tempered glass screen protector for the OnePlus 5 by OnePlus. We all know that a phone's display is its weakest link. One fateful drop and your smartphone turn into a dead piece of metal. Not only that, getting your display repaired is also a very costly endeavour. It cost as much as a third of your smartphone price. For that reason alone you should consider using a screen protector and what OnePlus sells you is the best in class.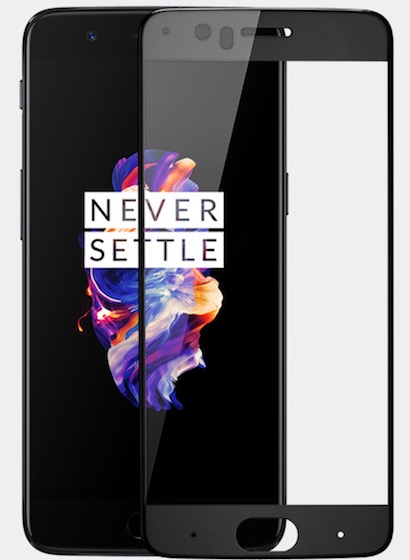 The screen protector is full coverage and makes sure to cover the curved edges of the OnePlus 5. It features 9H hardness, which should protect the OnePlus 5's display against scratches and drops. Don't even think about it, just go and buy it.
Buy from OnePlus: ($19.95)
4. Anker Power Core + (26800 mAh) Power Bank
Let us move from the outer durability of your phone to its inner one, the battery life. No matter how big a battery any smartphone packs, it's never enough. OnePlus 5 has a decent battery (3300 mAh) and yet most of you will find yourself searching for a quick top up before the end of the day. This is where mobile power banks come to our help, and without a doubt, Anker makes the best of the bunch.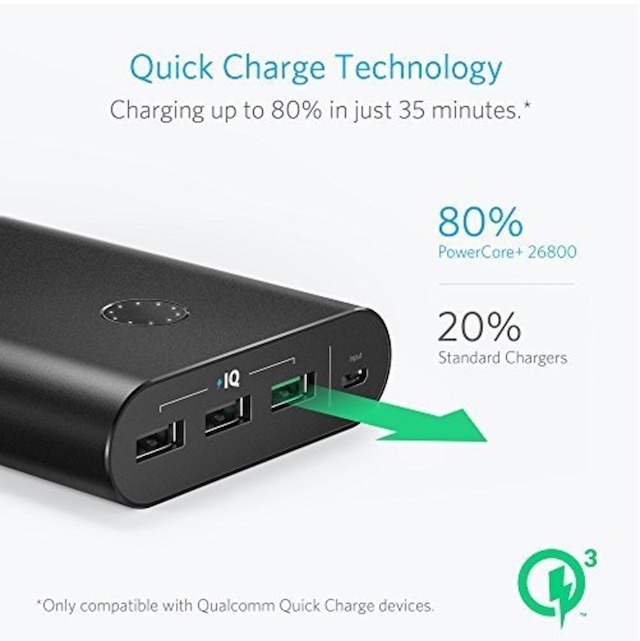 Anker Power Core+ has a whopping 26800 mAh capacity, which means you can charge your OnePlus at least 6-7 times with still some juice left in the bank. It also supports Qualcomm Quick Charge 3.0, which is similar to OnePlus's own propriety Dash Charging technology allowing you to charge your device at quickly. If you are someone who runs out of battery on a daily basis, this can be a life saver for you.
Buy from Amazon: ($82.99)
5. Dash Car Charger for OnePlus 5
No one can deny that OnePlus's propriety Dash Charging technology is the best quick charging technology available today. That's why when they released a car charger which supported Dash Charging, I was pretty thrilled. Whether due to traffic or a long commute, most of us spend a few hours in our cars on a daily basis. Using OnePlus's Dash car charger you can get 60% of charge in 30 minutes. A must have accessory for someone commuting by car.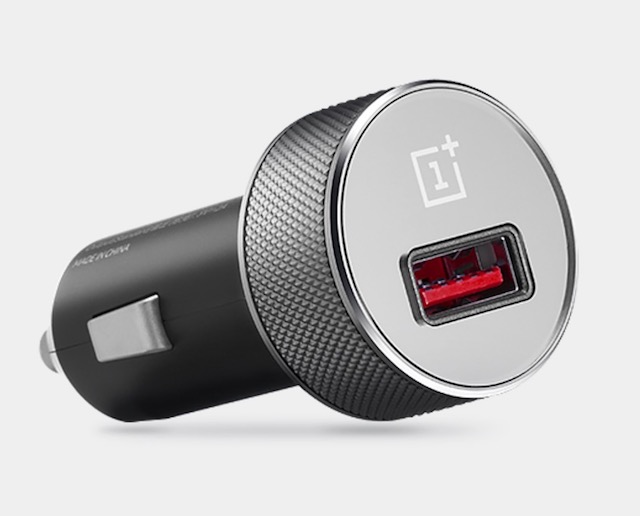 While the Dash Car Charger from OnePlus is great, if you are looking for an affordable alternative and you can live without the Dash Charging, look at BC Master Fast USB Type C Car charger ($12.97). At a third of the price, it supports Qualcomm Quick Charge 3.0, which is second only to the Dash Charging technology.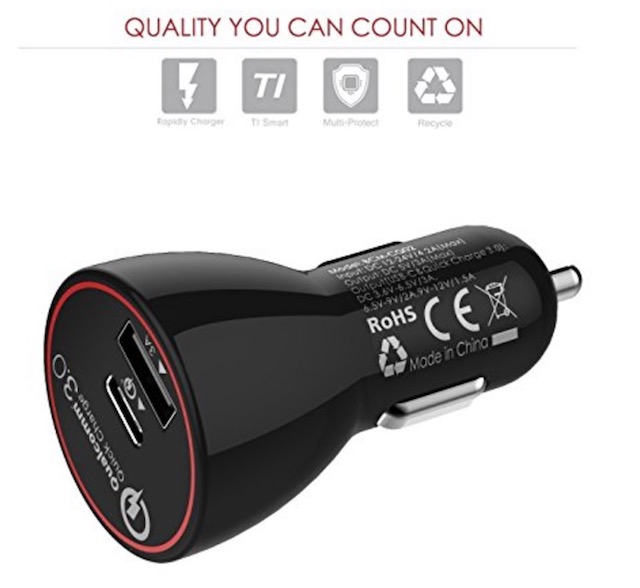 Buy from OnePlus: ($29.95)
6. OnePlus Bullets V2
OnePlus does not come with any out of the box earphones. If you do not have a pair around, chances are that you are looking for one. If you are not an audiophile and want something which is affordable yet decent, OnePlus Bullets is a good option. I purchased it with my OnePlus 3 and quite frankly, I really like it. The highs and mids are pretty good with a punchy bass. It does struggles at delivering the low-end frequencies. However, considering its price point, this outperforms other earphones in its class. Build quality is also surprisingly good. If you are looking for an affordable set of earbuds to go with your brand new OnePlus 5, Bullets V2 will serve you well.
Buy from OnePlus: ($19.99)
7. TaoTronics Bluetooth Headphones
If you are a fan of wireless earbuds, TaoTronics Bluetooth Headphones is the one you should look at. At an affordable price, TaoTronics brings a ton of features to the table. The earbuds provide a solid 5 hours of playback time with 175 hours of standby time. They also have noise cancellation and are splash resistant. The audio quality is good with an excellent inline microphone for your calls. The inbuilt ear fins ensure that the earbuds will stay in their place even during a heavy workout session. All in all, it's an excellent product which is sold at a surprisingly low price. It is one of those deals which you don't want to miss.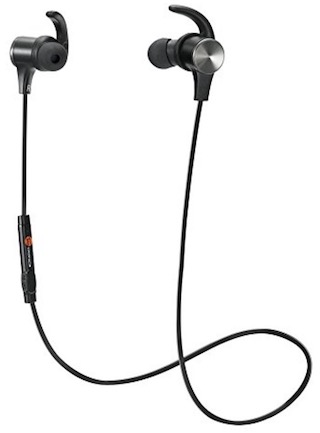 Buy from Amazon: ($39.99)
8. OnePlus Type C OTG Cable
OnePlus 5, like other high-end smartphones, supports USB OTG, meaning you can plug in a USB flash drive to access its content. But to do that, you will need a USB C to OTG cable. OnePlus sells one at their website and quite frankly it's the only one you will ever need. It's affordable, matches OnePlus' design language and works like a charm. However, if you prefer a unibody design rather than one with a flexible cable, you can take a look at this offering from AUKEY ($5.99).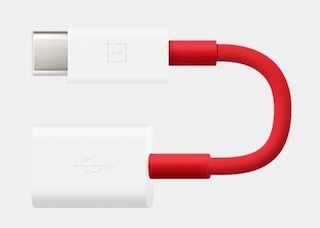 Buy from OnePlus: ($9.95)
9. SanDisk Ultra 32 GB Dual Drive USB C
If you want to escape dongle life and do not want to carry any extra wires, buy this USB C flash drive from SanDisk instead. As more and more devices are supporting USB C these days, it is logical to invest in its future. This SanDisk drive comes in different storage options, like 16, 32, 64 and 128 GB and you can select the one which suits your needs. It is dual drive flash drive, so you get both Type C and Type A connectors. Plus, it features USB 3.1, which means the performance should be pretty good.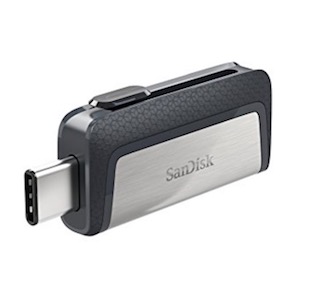 Buy from Amazon: ($20.80)
10. Anker USB-C to Micro USB Adapter
While USB-C is the future, it might be a little problematic in the present times. If you forgot your OnePlus 5's charger at home, it is very hard to borrow a cable from someone else, as many phones are still using the microUSB port. In any case, it is always beneficial to be prepared for such a situation, especially when the preparation is very affordable. Anker's USB-C to Micro USB adapter will only cost you a few bucks, so just throw one in each of your backpacks and never worry about leaving your cable home again. Plus, it's available in double pack, which makes it even more value for money.
Buy from Amazon: ($6.99)
11. iOttie Easy One Touch 2 Car Mount Holder
Mobile phones have become our personal navigation assistants. If you drive a lot, you will surely appreciate the importance of a good car mount. A good car mount keeps your device still and allows adjustments to let you orient your device according to your needs. My favourite pick for the OnePlus 5 is the one by iOttie. It sticks to almost any material (except vinyl and leather), has a one finger release mechanism and an adjustable arm which lets you extend its arm by 2 inches for a closer viewing. It is a solid product and one of the best car mounts in the market right now.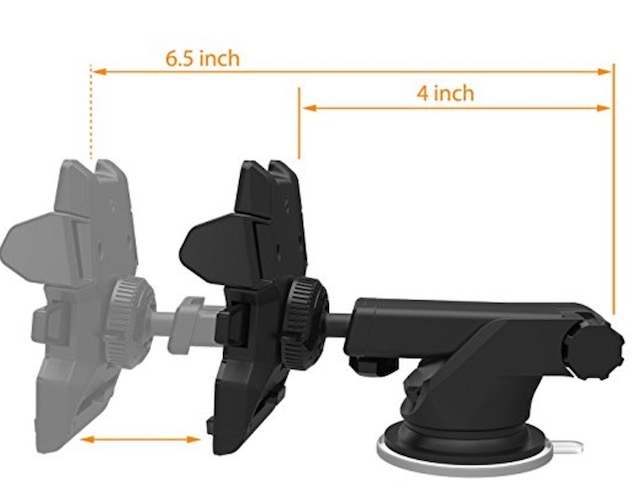 Buy from Amazon: ($19.95)
12. RND FAST Charging Type-C Dock
I am a fan of charging docks. First of all, there's no cable to deal with, the dock is always plugged in. Secondly, your smartphone is always accessible to you and thirdly, it just looks clean and cool. The only thing I miss is that since OnePlus doesn't make its own dock, there's no way to get Dash Charging. However, that's a sacrifice I am ready to make. Especially with this RND Fast Charging dock, which does support fast charging. It has an adjustable kickstand, which lets you adjust the angle of your smartphone. You can also use this dock to charge and sync your phone at the same time. If you are a fan of docks, try this one out.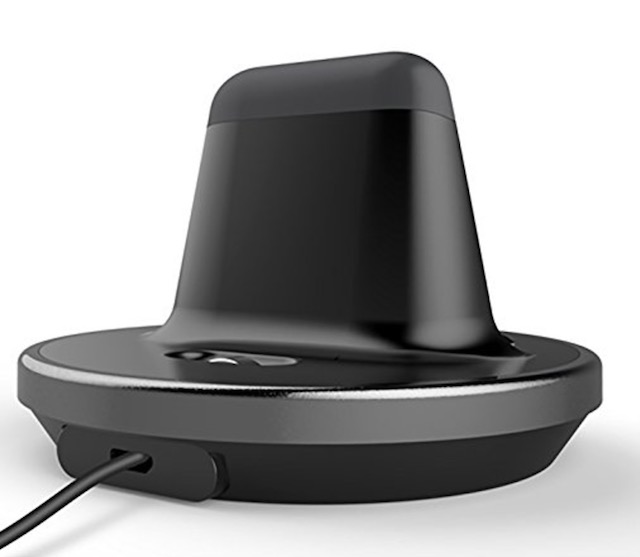 Buy from Amazon: ($24.99)
SEE ALSO: 6 Best OnePlus 5 Cases and Covers You Can Buy
The Best OnePlus 5 Accessories You Should Buy
OnePlus 5 is a powerful phone and you should use these accessories to fully utilise its power. You can use these best OnePlus 5 accessories to protect your device, add more functionality to it or just make things more streamlined, while getting the most out of it. Well, that was our list, let us know if we missed something which according to you should be on the list. Also, tell us how much do you love your brand new OnePlus 5? Sound off in the comments section below.
---
Load More