Get all your affairs in order and fire up your old Nintendo 64 consoles. Don't worry if you don't own a Nintendo 64 console because we've got you covered. You can always use a console emulator on your PC or your Android device and we have the perfect ones already chosen for you. We bring you the best and the most popular games for the Nintendo 64 that you must play if you want to experience gaming in its glorious form. Get ready to relive the classic days with some of the best Nintendo 64 games for the platform.
Best Nintendo 64 games You Should Play in 2019
1. Super Mario 64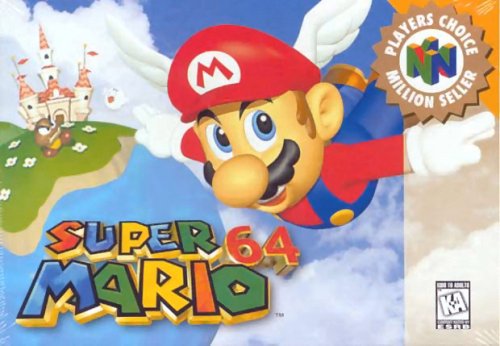 No best Nintendo 64 games list would ever be complete without a mention of a few Mario games and this list is no exception either. Super Mario 64 was one of the best platformers on the Nintendo 64 and it took Mario to a whole new level of fun and excitement. It has to be the first full 3D Mario game that had a complete living world that made you feel like you were a big part of it while playing the game. Your job is to save the kingdom from the evil clutches of bowser and help Mario beat his arch rivals in this amazing adventure.
2. The Legend of Zelda: Ocarina of Time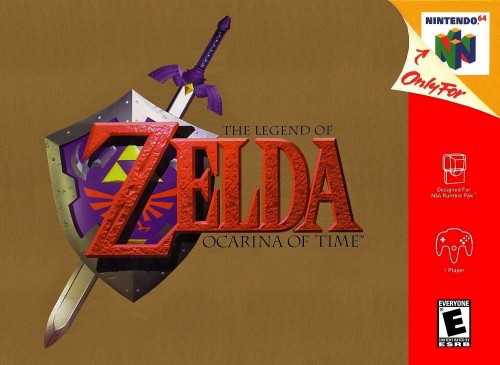 Another masterpiece that makes the our cut of the best Nintendo 64 games is The Legend of Zelda: Ocarina of Time. In fact, it became so popular that Nintendo had to eventually release a remaster of the game for the Nintendo 3DS. The Legend of Zelda: Ocarina of Time is all about Link's journey into the world and his use of time bending Ocarina of Time. The game has very beautiful graphics and an amazing control scheme to provide players with an immersive experience.
3. Goldeneye 007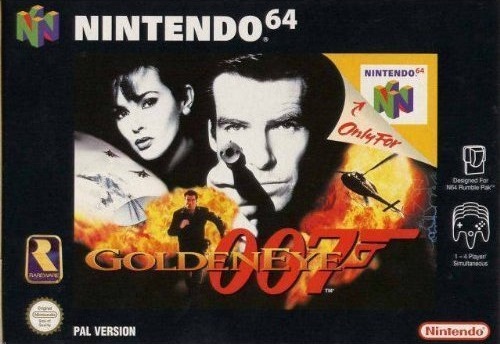 Everyone, nearly every gamer who has ever laid hands on the Nintendo 64 console knows about the classic hit game, Goldeneye 007. This is the game that surpassed FPS games on all other platforms and provided gamers with a unique and adventurous experience. A collection of different weapons, fast paced stealthy gameplay, and a large amount of replay-ability makes this game the real golden (no pun intended) gem for the Nintendo 64. The stealth-based missions were really exciting making the overall gameplay really exciting for the gamers.
4. The Legend of Zelda: Majora's Mask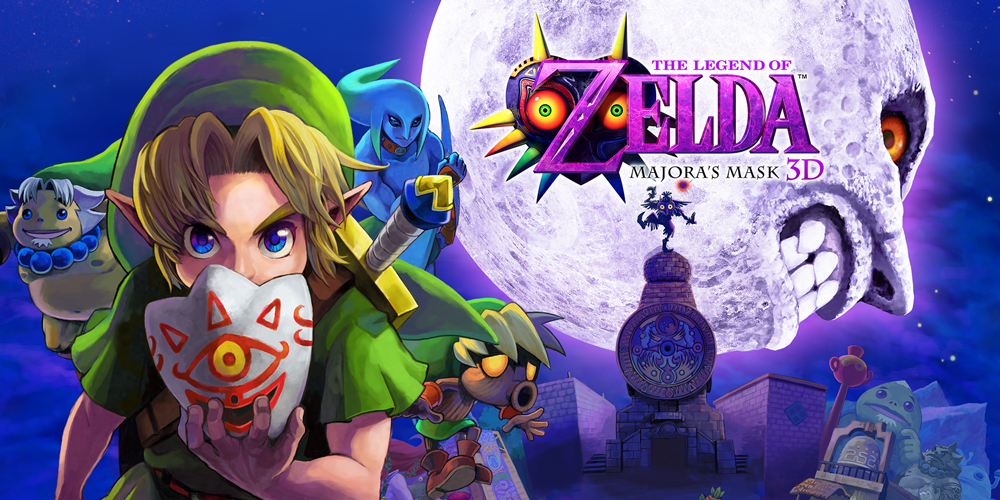 Another great Zelda game to make it to the list, The Legend of Zelda: Majora's Mask was released back in the year 2000 for the Nintendo 64 and is definitely worth trying if you're a fan of the Zelda franchise. In the game you play as Link who has learned quite a few tricks since featuring in Ocarina of Time, including character transformations. The transformations give the player access to some cool abilities using which they can solve dungeon puzzles and take down enemies. This adds a fun gameplay element to the title, making it a must have for all of you who're big Zelda fans. For me, it's one of the best Nintendo 64 games that has been released till date.
5. Pokemon Stadium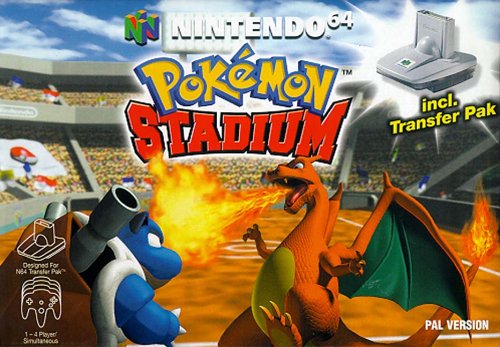 If you have been a big fan of the Pokemon cartoons then you will fall in love with this game because it's not another story driven Pokemon RPG instead Pokemon Stadium is all about Pokemon battles. You get to choose from the entire collection of the first generation of Pokemon even the legendaries. You can earn gym badges by battling the gym leaders and take part in the championship to become the ultimate Pokemon master in your region. You can also battle your friends in a multiplayer Pokemon match.
6. Pokemon Stadium 2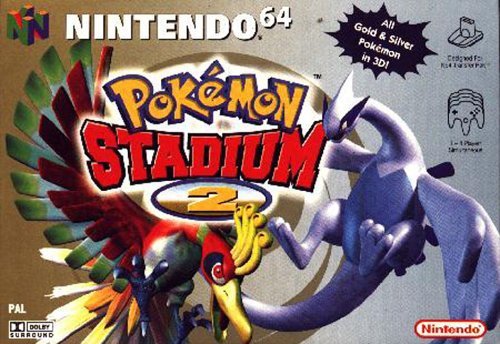 This game takes everything that's laid down in the original Pokemon Stadium and builds upon it to make it, even more, fun. First of all, you get all the Johto region Pokemon including the legendary Pokemon as well. You get all the new moves and a plethora of new modes to try out your Pokemon prowess. New modes let you play against new characters and test your Pokemon training skills in extreme challenges. Choose combos of different Pokemon and conquer the stadium.
7. Mario Kart 64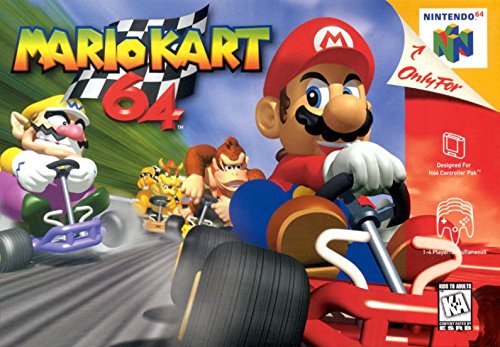 Mario Kart is definitely one of the best multiplayer experiences you will ever find in a game. The game is very competitive and fun. You get to race around amazing tracks with your friends while trying to screw over your friends on every turn. Mario Kart 64 is one of the best Mario Kart game in the series and the 4 player mode lets you take on 3 of your friends in an all-out race around some of the best tracks available in the game. The graphics are pretty good and the music is amazing as well.
8. Super Smash Bros.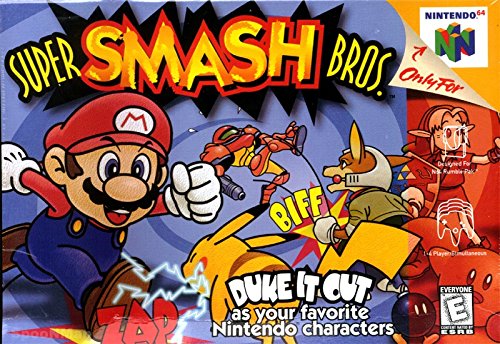 If you are looking for fights, fun, and intense multiplayer then you are going to fall in love with the original Super Smash Bros. game on the Nintendo 64. This is the first game in this famous franchise that made sure the series goes on to become a legacy on the Nintendo platform. The first game had a good collection of Nintendo characters to choose from, a few hidden unlockable characters, and a unique level design. It's really fun to duke it out with your friends in a friendly couch multiplayer session.
9. Banjo Kazooie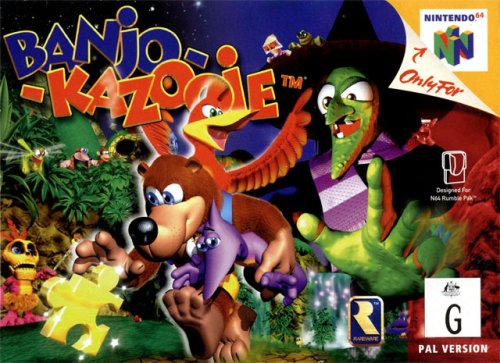 Banjo-Kazooie took the elements and foundation that was laid down in the Mario 64 game and took it to a whole new level. This game added a 2-in-1 gameplay style that quickly became really popular and made this game really exciting and fun. Both the protagonists, Banjo, and Kazooie were given different personalities of their own which made the overall gameplay, even more, immersive than ever. This 3D platformer lets you go crazy and explore the story on your own.
10. Pokemon Snap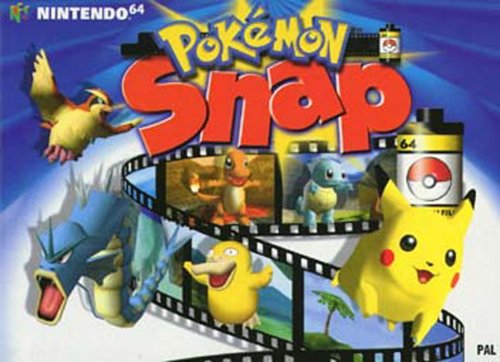 Don't worry dear photographers because the Nintendo 64 console had a very amazing game for all the photographers out there. Pokemon Snap is the perfect game if you are a photographer at heart and a big Pokemon fan. This game sends you on an adventurous journey on a rail kart and all you have to do is snap photos of Pokemon in their natural habitat. There are amazing Pokemon available in the game and you have to click as many amazing photos as you can to make a nice huge collection for yourself. The game is all about taking the right picture at the right time.
11. Castlevania 64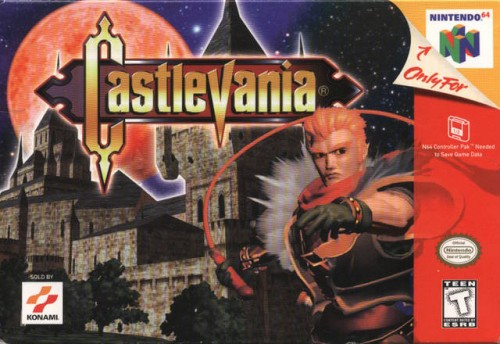 The most extreme and hardcore demon hunting game from the NES era comes to 3D life on the Nintendo 64. Castlevania 64 puts you in the shoes of one of the best demon and vampire hunters who fights evil forces all the time. This game may not be as amazing as Symphony of the Night but it's still one of the most enjoyable experiences. It provides amazing action and an intriguing storyline to keep the player hooked for a long time. The game offers intense boss battles to make the gameplay, even more, challenging.
12. Perfect Dark
Everything that that the Goldeneye game lacked was added in Perfect Dark. It seems like that Rare, the developers behind Perfect Dark, took the foundation from Goldeneye and enhanced it to a level that no other game in the same genre would match for a very long time. The campaign mode in perfect dark was done even more brilliantly but the co-op mode in the campaign that gave it a real edge over the competition. The game was a bit slow paced than Goldeneye but Perfect Dark offered so many new weapons and levels even in the multiplayer mode.
13. Star Fox 64
The classic Star Fox game from the SNES was a super hit on the console and many gamers from around the world wanted more of it. That's the reason why Star Fox 4 came out on the Nintendo 64 to continue the legacy of the original game. The all new and revamped level designs along with unique boss battles made this game even better than the original and the new combo-based medal system made this game really addictive while giving it a high replay value.
14. Mortal Kombat Trilogy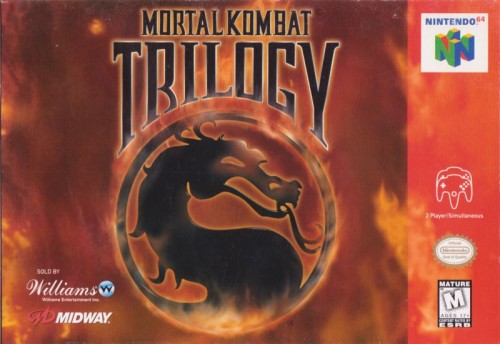 The only Mortal Kombat game that had the biggest roster of characters from all the previous Mortal Kombat games. Mortal Kombat Trilogy included every character from Mortal Kombat 1, 2, & 3 in the game. You can play as any of your favorite characters and you didn't have to buy any extra DLC to unlock the characters because they were all available.
15. Paper Mario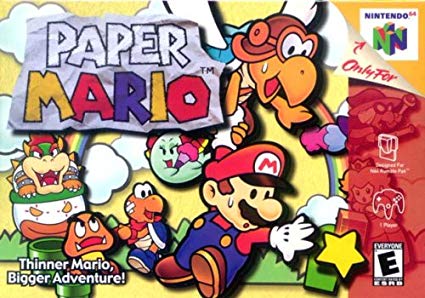 A role-playing title which features your favorite characters from the Mario universe, Paper Mario is another must have for your Nintendo 64 console. The game is set in the Mushroom Kingdom, where you take control of Mario (and a number of friends) who's on a quest to rescue Princess Peach from Bowser. The princess has been imprisoned in her castle which has been raised into the sky. In order to save the princess, you'll first need to get the castle back from Bowser's control by solving puzzles and defeating enemies using the game's turn based combat system. If you're Mario fan who's looking for something a bit different from the regular Mario games of yesteryear, then you should definitely check out Paper Mario.
16. Tony Hawk's Pro Skater 2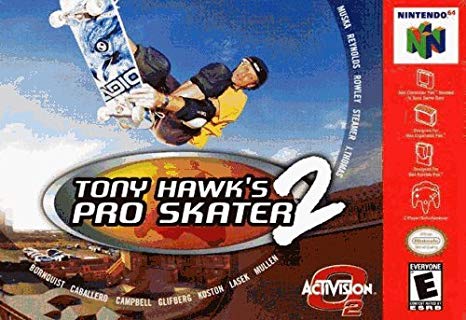 Jump, flick and perform cool stunts on your skateboard in Tony Hawk's Pro Skater 2 on your Nintendo 64 console or emulator. One of the most exciting sports games to make it to the Nintendo 64, Tony Hawk's Pro Skater 2 improves upon the original title and adds better graphics, along with a couple of cool features, to the game. One of the best parts about Tony Hawk's Pro Skater 2, however, is that it lets you go head to head against your friends in a skating match and do the coolest stunts to collect as many points as possible.
17. Resident Evil 2
Bringing this game to the Nintendo 64 was the biggest achievement for the developers. This game was supposed to only run on the PlayStation and PCs because of its high-quality graphics for that time, however, fitting the whole game on a Nintendo 64 cartridge was nothing short of a miracle. One of the best horror action game in the series. Even today it's still considered one of the best in the genre. Resident Evil 2 was tough and scary with an amazing storyline.
18. WWF No Mercy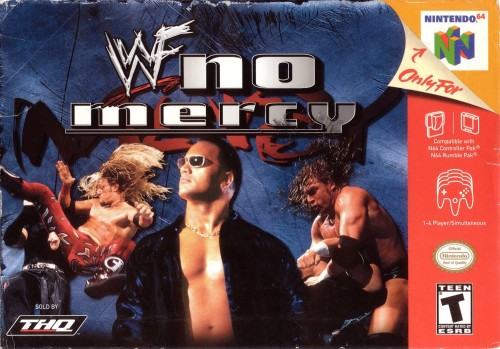 WWF No Mercy is still considered one of the best wrestling games of all time because it had one of the most advanced and great fighting engine giving it a more realistic feel. It was a sequel to the WWF Wrestlemania games on Nintendo 64 and it carried the legacy of its predecessor even further. There was a Make a Wrestler mode that enabled players to create their own players and play with them. There are many legendary WWF superstars available in this game ready to rumble.
19. Donkey Kong 64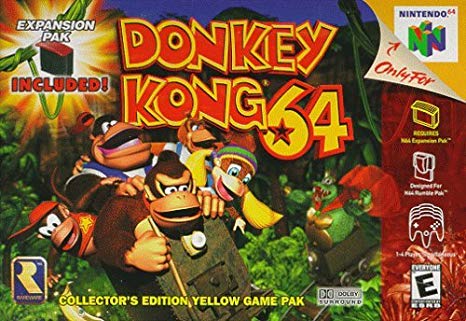 Donkey Kong 64 is an iconic game that you must play, even if you're not a huge fan of the franchise. The game shifts drastically from the 2D graphics of older NES titles and brings in impressive 3D graphics to a platforming adventure game in which the player controls Donkey Kong and his friends. The game is set on an island where you, as Donkey Kong, have to progress through mini games and puzzles to rescue your friends from King K. Rool who plans on using them to destroy the island with his Blast-O-Matic weapon.
20. Spiderman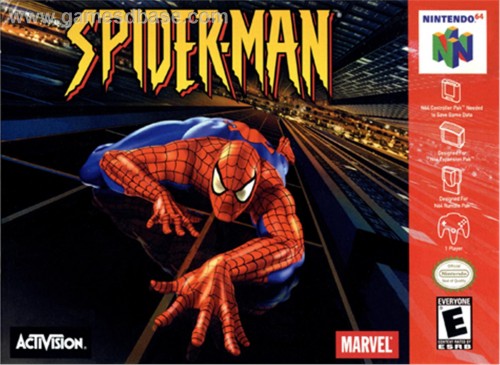 The friendly neighborhood web-slinger arrived on the Nintendo 64 with full hype and everyone went crazy because it was one of the best action games available on the platform. It was definitely the best superhero licensed game available on Nintendo 64. You played as Spiderman going head-to-head against his arch rivals like Dr.Octo, Venom, Carnage, etc. The game had great graphics, cool music, amazing storyline, and the best control scheme. It felt like you were inside the game kicking butt as Spidey. You can also play as different variations of Spidey by unlocking different suits each with a unique power.
SEE ALSO: 22 Best Nintendo 3DS Games of All Time
Best Nintendo 64 Games to Relieve Your Past
All the games mentioned above are enough to provide you with at least half a year of amazing gameplay time. They would even last you longer if you try to beat them all with perfect scores and medals. If you think there are other Nintendo 64 games that deserve to be in the top 20 then feel free to mention them below in the comments section. We love to play all the games so we would definitely take a look at the games you mention and maybe even include them in the list with an overall update.
---
Load More