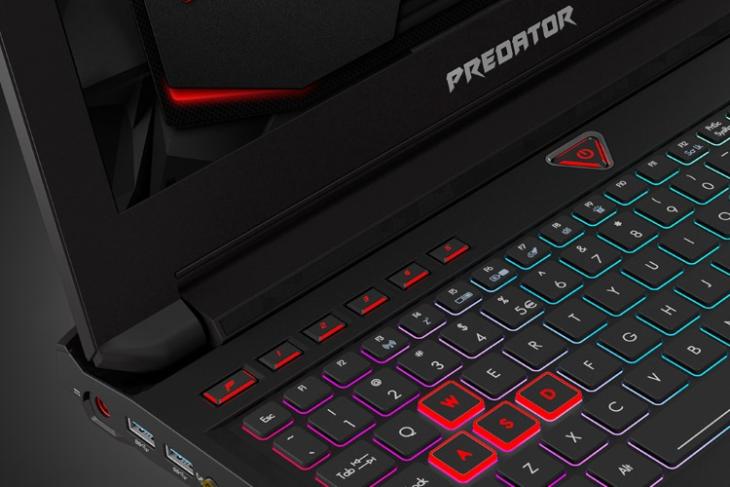 One might not think of Acer as a gaming brand primarily, but the company has made big strides in the Indian gaming PC market.
With affordable budget offerings such as the Nitro 5 Spin and the Predator Helios 300, Acer has been able to attract big sales. It also showed enough faith in the market to launch super high-end and niche gaming products such as the Predator 21 X and the Predator Orion 9000 Gaming Desktop. All this seems to have been working well for the company at least as recently as the end of last year.
According to IDC, in Q4 2017 Acer was the 'No. 1 Gaming Brand' in India across laptops, desktops, and monitors. The company holds 25.4% market share in the gaming laptops segment and 41.9% in gaming monitors, beating Dell, HP, MSI, and Asus by a significant margin in Q4 2017.
To further boost up the spirit of PC gaming in the country, Acer had previously also organized Asia's largest DOTA2 gaming tournament – The Asia Pacific Predator League, to encourage the budding esports players in India. It seems as if Acer's objective is to grow the gaming market holistically by supporting the industry through cutting-edge products, training, and professional esports event.
"We are extremely delighted to achieve the No.1 position in the gaming category across laptops, desktops, and monitors. Our strong commitment in developing exceptional gaming notebooks, desktops, and monitors has helped us to win the hearts and minds of our customers and I thank our fans who have helped us to be the leader in gaming laptops. We will continue to delight our fans and work towards strengthening our market leadership in the coming months." – Mr. Chandrahas Panigrahi, CMO & Consumer Business Head, Acer.
In comparison to the global market, India is an untapped market for companies as far as gaming is concerned. But we are likely to see more gaming laptops arriving in the country after Computex 2018 in June in Acer's home ground Taiwan.
Do you own a gaming product from Acer? If so, do share with us your experiences of the device in the comments down below.