With the festive season right around the corner, MSI is offering huge discounts on its powerful lineup of productivity and gaming laptops. You can get the best of processors and graphics cards from AMD and Intel at the most enticing and affordable prices. So in this article, we have curated a list of some of the best MSI laptop deals that you can grab this Diwali season. Be it for office work, everyday use, or intense gaming, we have mentioned the top MSI laptops for all kinds of use cases. On that note, let's jump to the list.
Best MSI Laptop Diwali Sale Deals (2022)
We have included the five best MSI laptop deals you can grab during the Diwali season in India. No matter if you are looking for a budget laptop for office work or a powerful gaming laptop with Nvidia graphics, MSI has you covered.
1. MSI Modern 14
The Modern 14 is MSI's most affordable offering that currently costs just Rs 42,990. Now, it may be affordable, but it's got everything you need in a work laptop. It is one of the best lightweight machines for office and work-from-home needs. Powered by AMD's Ryzen 5 Hexa Core 5500U processor, it can offer very good performance (performs better than 10th-Gen Intel Core i7 processor) without any heating issues. The default TDP is just 15W on this CPU, so you will get almost silent performance on the MSI Modern 14.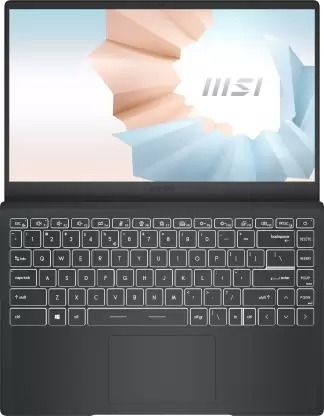 Along with that, you have a beautiful 14-inch 60Hz Full-HD display, an ergonomic backlit keyboard with a 1.5mm key travel, a thin and lightweight profile for easy portability, and much more. The MSI Modern 14 packs 8GB of DDR4 RAM and 512GB of PCIe Gen3 SSD, which is perfect for day-to-day tasks. All in all, it's a fantastic laptop for office and everyday use, and at this price, you should not miss the deal. We even named MSI Modern 14 as one of the best laptop deals under the Rs 50,000 price mark in our recent YouTube video.
2. MSI GF63 Series
If you are looking for an entry-level laptop for both your gaming and productivity needs, you should take a look at the updated MSI GF63 series. It now comes with the latest Intel Alder Lake 12th-gen i5 processor (12500H). Along with that, you now get the much-hyped Intel's in-house ARC graphics card on this laptop. You get 8GB of DDR4 RAM, 512GB of NVMe SSD, and a host of ports and connectivity options as well.
The best part, however, is that it brings a stunning 144Hz Full-HD IPS panel at this price for immersive gameplay. Not just that, you even a red-backlit keyboard, MSI's Cooler Booster 5 cooling technology, and a gamer-esque design.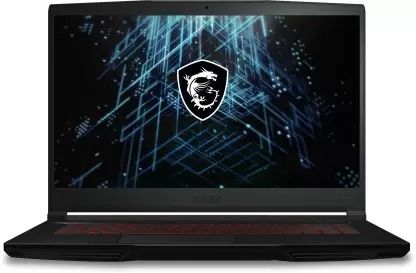 If you have a tighter budget, you can pick the last-gen MSI GF63 laptop, which is powered by Intel's 11th-gen i5 processor (11400H). It is well priced and offers great specs for around Rs 50,000 in India. On the graphics front, you have the Nvidia GeForce GTX 1650 Max-Q edition with 4GB of graphics memory.
This laptop is also equipped with a smooth 144Hz IPS display, so you can enjoy gaming with amazing visuals. And in case you want a better graphics card with ray tracing support, grab the 11th-gen Intel i5-powered MSI GF63 with Nvidia GeForce RTX 3050. All in all, both the old and new models are great MSI laptops for gaming, and you can definitely consider them for college needs and casual FPS gaming.
3. MSI Katana GF66
Now, it's the festive season, and you are ready to stretch your budget, then the MSI Katana series offers one of the best gaming experiences in the sub-Rs 90,000 category. The latest Katana GF66 series packs the Intel 12th-gen i5-12450H processor along with Nvidia RTX 3050 GPU for powerful graphics rendering. You get 4GB of GDDR6 graphics memory, plus 8GB of DDR4 RAM, and 512GB of NVMe PCIe Gen 4 SSD. The keyboard is also backlit here, and the 15.6-inch Full-HD display can go up to 144Hz to deliver a superior gaming experience.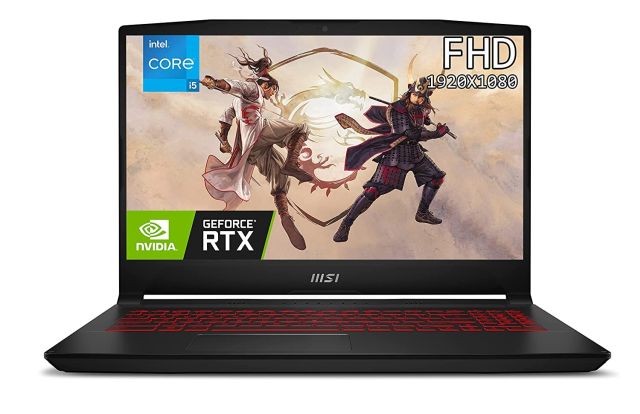 In case you want better CPU performance and wish to go for an i7 variant, you can pick last year's MSI Katana GF66 model. It is powered by the Intel 11th-Gen i7 11800H CPU, coupled with the Nvidia GeForce RTX 3050. You also have more RAM here, with 16GB of DDR4 memory, 1TB SSD storage, and 4GB of graphics memory.
Moreover, while the processor is a generation old, it offers equally good performance. Also, the display is the same, featuring a 144Hz Full-HD IPS panel. To sum up, both the GF66 models are great for their specs, and if you want an MSI laptop primarily for gaming, the Katana GF66 series packs a punch.
4. MSI Bravo 15
If you are looking to buy the best value-for-money MSI gaming laptop this Diwali season, let me point you to the MSI Bravo 15. At just Rs 49,990, this is one heck of a deal, and you can't get a better gaming laptop at this price point. The Bravo 15 is MSI's offering with an AMD processor – the Ryzen 5 Hexa Core 5600H, to be precise. Bear in mind that it is an H-series processor, so you will definitely get some great performance due to the higher TDP (close to 45W). And you don't need to worry about heating issues, thanks to a dedicated cooling solution with up to 6 heat pipes.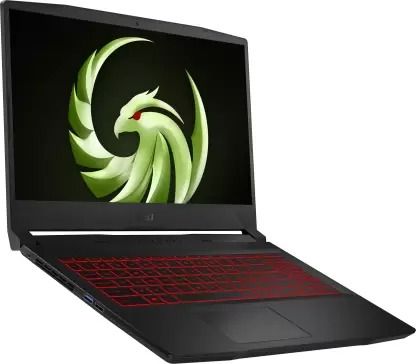 Apart from that, you get AMD's Radeon RX 5500M graphics card (4GB GDDR6 video memory) that can drive the 144Hz Full-HD IPS display with ease, even during intense gaming sessions. On top of that, you have 8GB DDR4 RAM and 512GB of NVMe PCIe Gen3 SSD. All in all, the MSI Bravo 15 is one of the most affordable offerings from MSI that does not cut any corners. Even the design is top-notch, as you get a striking design, red backlit keyboard, dual-speaker with Nahimic by Steelseries to round up the kitty.
5. MSI Alpha 15
While the Bravo 15 is all about offering an affordable gaming experience, the MSI Alpha 15 pushes the boundary to the extreme with AMD's top-of-the-line processor. It includes the powerful AMD Ryzen 7 Octa Core 5800H processor, built on the 7nm process node. And not just that, the laptop brings the high-end AMD Radeon RX 6600M graphics card. This GPU goes toe to toe with the Nvidia RTX 3060 when we talk about 1080p gaming, and in some cases, outperforms it in a lower power envelope.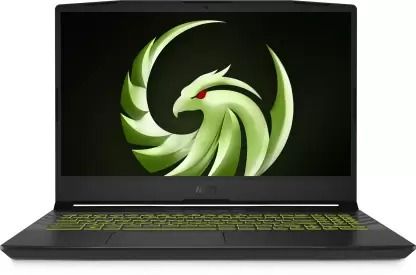 Along with that, you also get a Full HD 144Hz IPS display to offer a rich and smooth gaming experience. The audio experience has also been elevated with Nahimic's in-game 3D surround sound system. Not to mention, you get Wi-Fi 6, Bluetooth 5.1, 8GB of RAM, and 512GB of PCIe Gen3 SSD storage. Simply put, if you are looking for an AMD-powered gaming laptop this Diwali, the MSI Alpha 15 is one powerful machine that costs way below Rs 1 lakh. Don't believe us? Check out our hands-on YouTube video for more details and a closer look at this MSI laptop.
Grab the Best MSI Laptop During the Diwali Sale
So these are our picks for the best MSI laptop deals you can pick during the Diwali sale. If you have a budget of around Rs 50,000, then I would strongly recommend getting the MSI Bravo 15 or MSI GF63 Thin for its fantastic performance at an affordable price. And if you are looking for the best gaming experience, go for the MSI Alpha 15. Anyway, that is all from us. Do mention your favorite MSI laptop deals in the comment section below.
Check out MSI laptop Diwali deals right here
---
Load More