The new flagship from HTC dubbed HTC 10 has arrived and it's undoubtedly impressive, unlike some previous offerings from the Taiwanese manufacturer. The company has made sure to right the wrongs of its previous flagships. Unlike its predecessors, the HTC 10 features brilliant cameras (high-res UltraPixel rear camera and the first optically stabilized selfie cam), simplified Sense UI, better battery along with the amazing metal unibody design and BoomSound speakers we've all come to love.
So, if you have already ordered an HTC 10, we are pretty sure you are going to love it and since it's a premium smartphone, it's important you take good care of the stunning looking device. While the company claims that the HTC 10's metal chassis is designed to take a hit with ease, we wouldn't want to take a risk. Keeping that in mind, here are the 10 best HTC 10 cases and covers you can buy:
1. HTC Ice View Case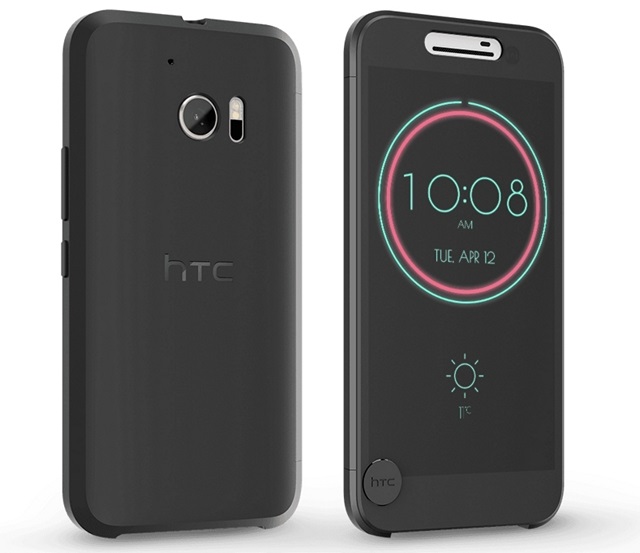 If you have been a fan of the HTC Dot View case, you are going to love the Ice View case. The Ice View features a pretty opaque front covering, which lets you view info in high-resolution, unlike the Dot View case. It lets you capture photos, read text, change songs, toggle settings and more, without having to lift the case's flap. There's also support for third party notifications from the likes of Instagram, Tumblr etc., so you can check all your social media notifications right from over the case.
Where to buy: HTC.com
Price: $49.99
2. Incipio DualPro Case
Incipio is known for its sturdy cases and the DualPro case for the HTC 10 is no different. If you feel your HTC 10's metal body isn't strong enough, this Incipio hard-shell brings a polycarbonate casing for ever greater protection. The case features a shock absorbing inner core along with two layers of interlocking defence. Even with all the sturdiness, the case remains light and feels great, thanks to the soft touch finish. Along with the Black version, the case is available in beautiful colors like Cyan, Pink and Red.
Where to buy: Incipio.com
Price: $29.99
3. CandyShell Clear Case
The CandyShell Clear HTC 10 case is a transparent case to show off HTC 10's good looks and it also brings military-grade protection. Speck's case has been designed to withstand extreme temperatures, abrasions, cracks and of course, falls. It features a dual layer design for double protection along with a raised bezel to prevent scratches on the display. The hardware buttons are protected under rubberized covers, so that you can easily press them. Also, we are used to seeing transparent cases go yellow but thankfully, Speck's CandyShell case body resists UV yellowing, so you can expect it to last long.
Where to buy: Speckproducts.com
Price: $39.95 
4. Oeago Rugged Case With Kickstand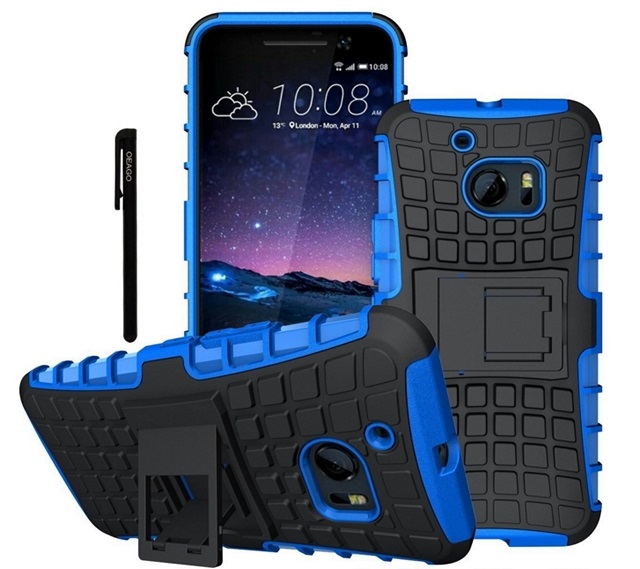 Plan on using the HTC 10 in rough terrains? Well, in that case, you should check out this rugged case from Oeago. The custom made heavy duty protection case features a dual layer shield, shock absorbing TPU inner sleeve with its corners featuring even more thicker TPU to make sure any impact or drop cannot damage the device. The rugged case also brings a cool stylus with it along with a kickstand, so that you can watch movies hands-free along with a stylus. Moreover, it is available in cool different colors like Blue, Green, Purple along with the usual Black & White.
Where to buy: Amazon.com
Buy: $5.99
5. Tauri Wallet Leather Case
The wallet leather HTC 10 case from Tauri is a flip cover for the device and more. The case features premium synthetic leather (anti-scratch), so you can expect it to look classy. It comes with built-in pockets to store your cards as well as cash along with a kickstand, so that you can watch movies or make video calls hands-free. What makes the case even better is its precise cut-outs for hardware buttons and its magnetic strap, which makes it easy to close. Also, the wallet leather case comes in beautiful colors like Pink, Mint, Purple and the usual Black.
Where to buy: Amazon.com
Buy: $9.99
6. Dbrand Custom Skin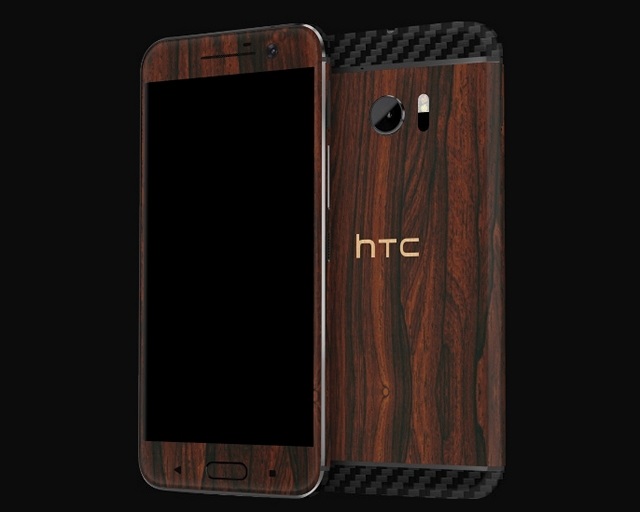 If you are not aware of Dbrand skins, then you are really missing out on something amazing. Dbrand offers precision fitted skins for most of the popular devices and it already supports the HTC 10. While these skins won't be as tough or rugged as other cases on the list, it will make sure that your HTC 10 stands out in a crowd so much more. Moreover, the Dbrand website lets you easily customize the back, front, upper & lower areas, camera ring and even the HTC logo. There are various customization options to choose from like carbon fiber, matte, metal, leather, true color and wood. The pricing depends on the customization you choose, so go ahead and give it a shot. Trust us, you will thank us later!
Where to buy: dbrand.com
Price: Varies with options.
7. Tudia Matte Case
If you feel the metal build on the HTC 10 is a bit slippery, try out this cool matte bumper case from Tudia. The case features a rubberized texture for a much better grip while its soft touch makes sure it's comfortable to hold too. Moreover, the bumper case is very durable with a design that lets users easily access the hardware buttons. It also features raised edges, so that device's display is safe from scratches when placed face-down. Along with the Black version, the HTC 10 matte case comes in a Blue, Gray and White variant too.
Where to buy: Amazon.com
Price: $9.90
8. Cimo Slim Fit Case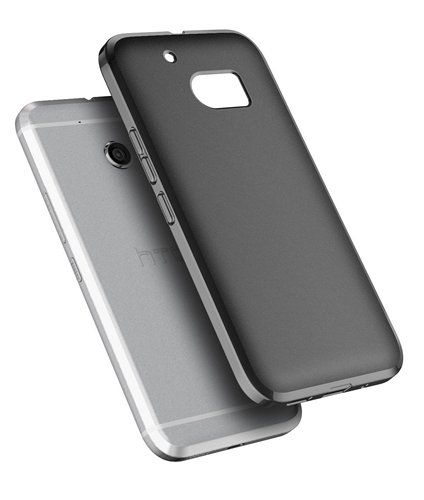 The Cimo slim fit case, as the name suggests is a very slim yet durable case, which results in no added bulk for your HTC 10. The case is shock absorbing and shatterproof, thanks to the premium TPU used. It also provides screen protection with its beveled edges, which make sure that the screen is safe even when the device is placed face-down. That's not all, as the Cimo case features anti-slip matte properties and it's available in a plethora of colors including Blue, Purple, Smoke etc., as well as various different designs.
Where to buy: Amazon.com
Price: $7.80
9. SLEO Hard Back Case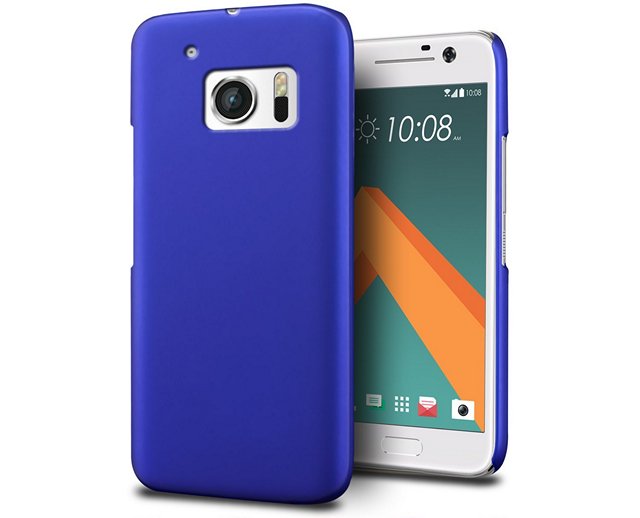 The SLEO hard back case for the HTC 1o brings adequate protection while making sure that stunning looks of the device's aren't entirely hidden. The case covers the back, as well as the sides of the device (except for the buttons of course). The easy to install, snap-on case features polycarbonate plastic, so there shouldn't be any doubts around durability. The case is available in various colors like Blue, Purple, Red and the usual Black & White and the good news is, all of these colors are true coated colors with an SF matte coating, which makes sure the colors pop and look premium.
Where to buy: Amazon.com
Price: $4.99
10. EasyAcc Transparent Anti Slip Case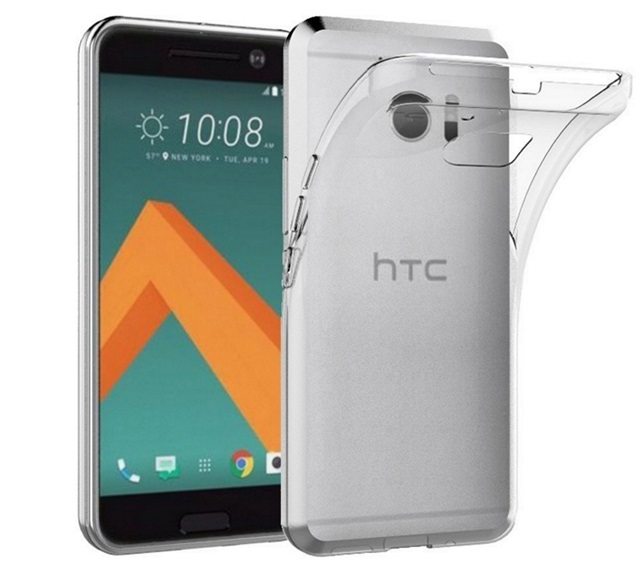 If you want a case for HTC 10 but don't want its good looks to be hidden, you can get this cool transparent case from EasyAcc. The case is completely transparent along with a soft skin, so that you get a fluid press on the hardware buttons. On the protection front, the case is resistant to shock, scratches and prevents accumulation of dust and oil. Also, it features an anti-slip material, which makes sure you can grip the device with ease. Well, if you buy it and fail to like it, there's 18-months replacement or money-back guarantee.
Where to buy: Amazon.com
Price: $1.99
SEE ALSO: 12 Best Samsung Galaxy S7 Edge Cases And Covers
Protect your brand new HTC 10 with these cool cases
The HTC 10 is a premium looking device and it's arguably the best smartphone of all time from HTC, so if you have bought one, you have made a good choice indeed. And while we love how beautiful & sturdy that metal body looks, we wouldn't want any scratches, would we? So, use one of these cool cases and give your HTC 10 the protection it deserves. Also, we will keep updating this page with more cool HTC 10 cases, so be sure to check out time and again.