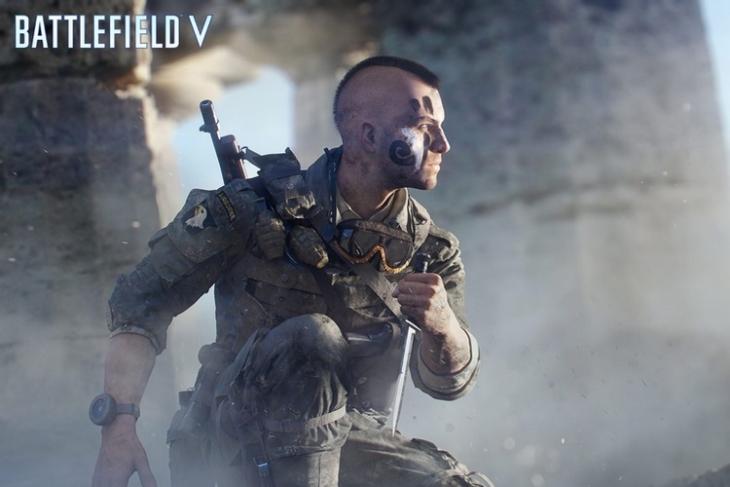 The wait is finally over. After confirming the development of the next game in the Battlefield series, EA scheduled a reveal event for Battlefield V on May 23. In association with Dice, EA launched an explosive trailer of Battlefield V yesterday, which confirmed the rumors that the game will be set in World War II. But this time, the stage for combat is much bigger, taking players from razed European cities, African deserts and even freezing, Arctic-like surroundings.
And just as EA had teased earlier, Battlefield does come with some exciting gameplay changes. First things first, there is no battle royale mode, however, there are elements galore from the popular format. There is a new co-operative mode called 'Combined Arms', in which players in an online squad are tasked with completing missions, following a storyline-like progression method. In order to avoid the paid progression controversy, there will be no DLC or a premium pass in Battlefield V, which means all players will get access to every map in the game released after Battlefield V's launch.
Battlefield V introduces two new game modes – Grand Operations and Tides of War.
Grand Operations is a multiplayer mode which is divided into four chapters/days of chaos. Just to give you an idea of how interesting this is, the last chapter of Grand Operations, called The Final Stand, will give players just one life and a single primary weapon with limited ammunition to finish the level.
Tides of War is an online campaign mode in which players can assemble a team of soldiers which they can customize to an extensive level, be it their aesthetic presentation, skills, weapons, and even their battle rides, which can now be tweaked and even connected with different weapons.
Battlefield V will be available to play at EA's event at E3. As for the release, Battlefield V's Deluxe Edition will hit the shelves on October 16 for the Xbox One One, PlayStation 4, and PC, while the Standard Edition of the game will be available on all platforms on October 19.