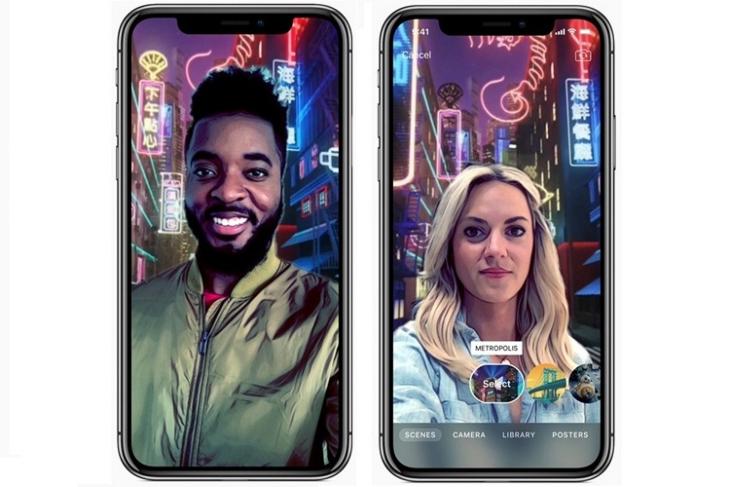 The latest update rolled out to Apple Clips brings a completely redesigned user interface alongside an all-new feature that will be available solely on the iPhone X. Called 'Selfie Scenes', the feature adds 360-degree backgrounds to selfies by making use of the device's TrueDepth sensors that are used for Face ID. The cool part about the feature is that the backgrounds actually move around with the subject giving you the impression that you've actually been transported somewhere else. Users can choose from a total of 10 Apple-designed scenes, including two from Star Wars.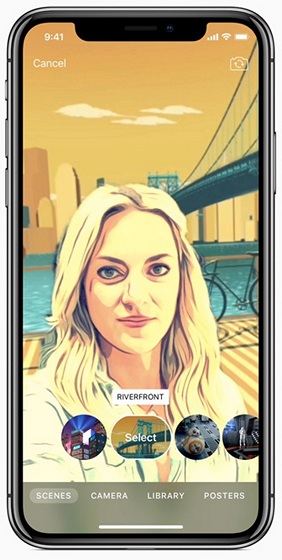 According to a statement released by Apple's vice president of Apps Product Marketing, Susan Prescott, "By harnessing the incredible new TrueDepth camera system on iPhone X, users can now record selfies against a variety of fun and whimsical backdrops with just a tap". As part of the package, there's a new Effects option for choosing filters, labels, stickers and emoji, as well as labeled buttons that make it easier to add Live Titles, change filters and edit clips. Once you're done with editing your 'Clips', they'll now be stored in iCloud, making them accessible from multiple devices.
While the 360-degree immersive scenes are, for obvious reasons, the headline-grabbing new feature of Clips 2.0, the latest update also brings a few more cool additions to the app. You can now turn a photo or a video into an oil painting, a watercolor or pencil sketch at the tap of a button. The best part about the whole deal is that all of this can be done in real time while actually recording the clip, so you get to see exactly how the eventual video will look like. Clips also brings more Disney content in the form of new stickers based on Minnie and Mickey Mouse as well as Star Wars. If you want to add music to your videos, you now get to choose from 21 different songs from indie artists. Overall, Clips 2.0 is a significant update over its earlier avatar, and you can give it a go by clicking here.