At WWDC 2018, Apple announced that it will soon introduce some remarkable new features and key changes in the ResearchKit open source framework for medical research, however, details were not revealed back then. Apple has now revealed all the key changes that have been introduced as part of ResearchKit 2.0 are set to arrive with iOS 12, which includes new UI elements as well as vision and speech tests among others.
Among the major new changes are new design elements such as the thin fonts with the bold headers, white capsule sections on a gray background and command buttons which now automatically align at the bottom of the screen. Moreover, the positioning of tools in previous ResearchKit versions has been replaced with a card-like interface in the updated build.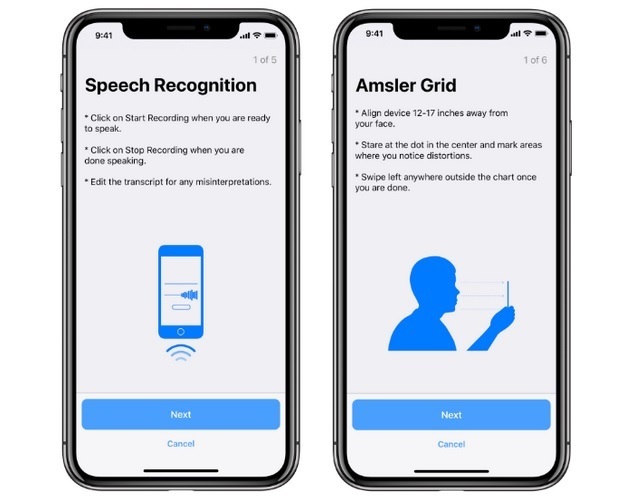 ResearchKit 2.0 has also introduced support for a host of new tests that allow developers to collect more medical information using different tools. Listed below are the new medical assessment measures introduced by ResearchKit 2:
PDF Viewer: An integrated PDF viewer to let users find, edit and share PDF files
Speech Recognition: Two new speech tests that will allow developers and researchers to analyze the speech capabilities of test subjects in calm as well as noisy surroundings
Audio Tests: A new test which employs the dBHL (Hughson Westlake ) Tone Audiometry method to assess the hearing levels of users. An Environmental SPL Meter test has also been introduced for recording data in noisy environments.
Amsler Grid: This test is designed to analyze the optical well-being (eye vision) of users.