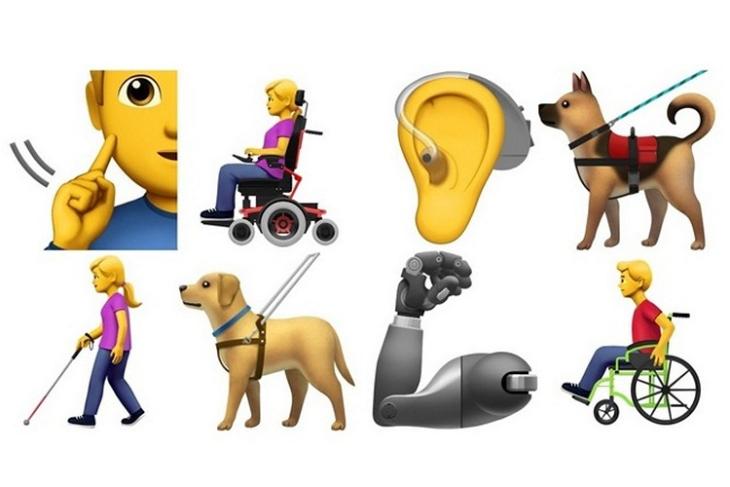 Emojis are an easy and fun way to express our feelings, and there's hardly anyone among us who has never used one. However, we've also come across occasions when we've wanted to express ourselves with an emoji, only to find there isn't one to match our exact feelings.
One can only imagine that people with disabilities will have come across those situations much more often, which is why, Apple is now planning to introduce a whole host of new "Accessibility Emojis" that are expected to help people with disabilities express themselves better. That's according to a proposal submitted by the Cupertino giant to the Unicode Consortium, in which, it says the 13 new emojis will "better represent individuals with disabilities".
According to the document, the emojis were developed in collaboration with organizations like the American Council of the Blind, the Cerebral Palsy Foundation and the National Association of the Deaf, and are "most inclusive to a large number of people in four main categories: Blind and Low Vision, Deaf and Hard of Hearing, Physical Motor and Hidden Disabilities".
This proposal is a significant step forward in representing more diverse individuals, and we hope it will spark a global dialogue around better representation for people with disabilities
As can be seen in the image above, the proposed new emojis include guide dogs for the visually challenged, people with canes and in wheelchairs, ears with hearing aid, prothetic arms, mechanical legs, and more.
According to BuzzFeed News, Apple's proposal has been accepted by the Unicode Emoji Subcommittee and will now reviewed by the Unicode Technical Committee, whose next meeting is scheduled for April 3–5.