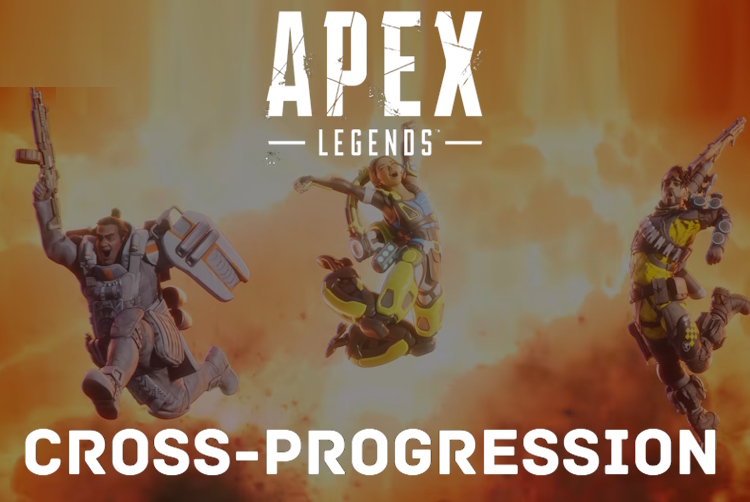 With the launch of every new season of Apex Legends, Reddit and Twitter start to buzz with chatter about cross-progression and when it will come to Apex Legends. It has been over two years since we first heard Respawn talk about cross-progression, and with the Season 19 update, the feature is finally making its much-anticipated debut. So, here's everything you need to know about cross-progression in Apex Legends.
How Cross Progression Works in Apex Legends
Though cross-play made its way to Apex Legends in mid-Season 9, cross-progression took the backseat due to ongoing hacking and other logistical issues in its implementation. This feature might have taken longer than expected to implement, but it is here with full force and doesn't miss out on anything.
First up, don't believe random and misleading leaks online, as Respawn has confirmed account merging support with the addition of cross-progression in Apex Legends. "With cross-progression, our philosophy is for players to have one account everywhere they play," said Evan Nikolich, Senior Design Director, Respawn.
Now, your next question would be – which account will merge with the other one? Can I select the primary account? In short, all of your accounts on different platforms will be merged under one EA account, and that will be the one with the highest rank. So, imagine if you have been grinding on PC and are level 700 while your old Xbox account is on level 400, the PC account will become the "master" account.
What about expensive cosmetics, heirlooms, and badges, you ask? With Cross Progression, all of your "collected cosmetics, badges, and achievements across platforms and accounts" will now live under a single roof in Apex Legends. Moreover, all in-game stats from your highest account level will be carried forward.
So, you will now be able to use the same EA ID to play Apex Legends across PC, Xbox, PS, and Nintendo Switch. This means your progress will be synced across platforms, and you won't have to worry about missing an event skin when you are away from your PC, and at home with a PS5 on Christmas.
When is Cross-Progression Available in Apex Legends
If you have multiple Apex Legends accounts, say one on Xbox and the other on PC, you will see a notification when you boot up Apex Legends for the first time after the Season 19 update. Yes, cross-progression support goes live on October 31, 2023, when Apex Legends Ignite, the Season 19 update drops globally.
An important thing to note here is that cross-progression is mandatory. There is no way around it, and you will have to merge all of your accounts to sync your progress going forward. This is all the information we have on cross-progression right now, and we will update our post once we have more details.
Launching on October 31st, Apex Legends Season 19 is packed with a ton of exciting features, including the new legend Conduit, a major update to Stormpoint, and a number of legends and weapon balancing changes. So, share any questions you have on this update, and we will help you out with it.
---
Load More