AMD has partnered with Gaming Central and domestic shared space provider, Creator's Gurukul, to launch India's first co-gaming zone in Gurgaon that will be equipped with AMD's high-end PC gaming hardware. Touted to be India's first co-gaming venture, the gaming zone will act as a one-stop shop for gamers, technology enthusiasts as well as entrepreneurs to get a hands-on experience of AMD's gaming hardware.
The co-gaming space will feature systems powered by AMD's latest-gen Ryzen series of processors and the Radeon line-up of graphics cards. In an official press release, Creator's Gurukul mentioned that the AMD gaming zone will enhance hardware accessibility for gamers and people who want to employ AMD's computing hardware and graphics solutions for productivity tasks.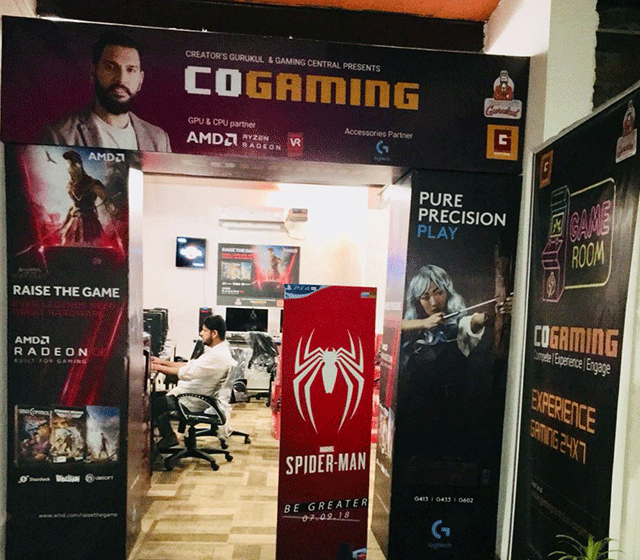 "India continues to be one of the most important markets for us in the APJ region and we are always looking at innovative ways to help bring AMD technology to consumers. We are very excited and appreciate Creators Gurukul and Gaming Central for choosing the best in class hardware from AMD. The co-gaming zone is a wonderful new initiative and we wish them great success for the first ever experience of this kind in India", AMD's Head of Sales in India, Vinay Sinha, said regarding the new initiative.
In addition to providing a co-gaming space, the AMD gaming zone will also bring esports experience and host tournaments of AAA multiplayer titles such as PlayerUnknown's Battlegrounds (PUBG) and Fortnite to name a few. "This will mark the creation of the world's first community-driven Phygital Gaming Zone, which combines the power of physical and digital gaming to give a 360-degree experience to gaming enthusiasts", Creator's Gurukul co-founder, Abhinav Tandon added.