Alienware is one of the most iconic gaming brands and we're well aware of how massive and hefty its gaming laptops can be. Well, here's a surprise for you – Alienware m15 is the company's first-ever ultraportable gaming laptop with a slim body and sleek design but the same powerful performance.
Alienware m15: Key Specs
With the launch of the Alienware m15, Dell is now finally shedding the bulk to adopt slimmer build, narrower bezels, and modern design characteristics. The laptop's chassis is made from magnesium alloy and copper, with a large 15.6-inch display (choice between Full-HD 144Hz and 4K 60Hz panel), and slimmer bezels and less heft.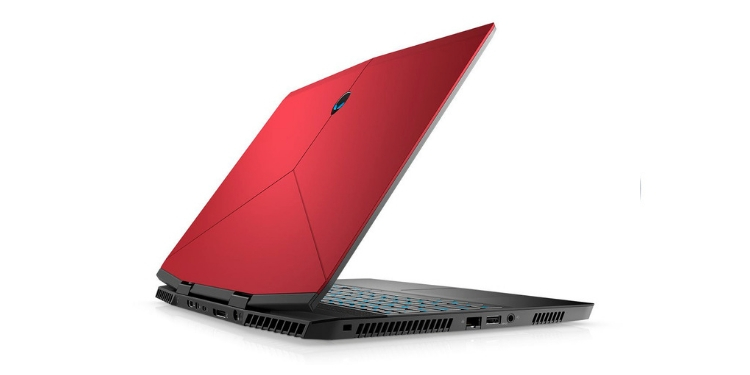 This new gaming laptop weighs in at just 4.8 pounds (2.18 kg), which is close to 20 percent less in comparison to Alienware 13's 5.8 pounds (2.63 kg). It's also 14 percent thinner than its heftier 13-inch counterpart.
Coming to the internal specs, the Alienware m15 is not playing around and packs inside top-notch hardware. You can choose between Intel Core i5 or i7 processors, Nvidia GTX 1060 OC (that's comes overclocked out-of-the-box) or 1070 Max-Q graphics cards. The gaming laptop also supports up to 32GB of RAM and up to 1TB SSD drive
Alienware m15 has a 60Whr battery pack, which is estimated to last up to 13 hours on a single charge. You can, however, bump that up to 17 hours with a 90Whr battery pack.
Dell certainly had to cut some corners to trim down its gaming laptop, but mostly in the fancy eye-grabbing department. You no longer get the signature per-key lighting in the keyboard, but a zoned RGB placement in the Alienware m15.
Price and Availability
The Alienware m15 has been priced starting at $1,299 (approx. 95,999) for the laptop's base variant, sporting the Nvidia GTX1060 OC graphics card. It will go on sale from 25th October, with Nvidia GTX 1050Ti graphics card variant coming later in mid-November to some regions.
So, are you someone who likes to game on the go? Well, the Alienware m15 can then be the perfect companion for you.