Yesterday We saw one of the biggest protest in the history of Internet against SOPA, Wikipedia and Reddit went offline for a whole day, Millions of people signed up for Petition accessible through a link on Google's homepage, Facebook and Twitter was flooded with 'against SOPA' updates.
There were twice as many retweets about #sopa, #pipa, #blackoutsopa, #stopsopa, #blackout, and #factswithoutwikipedia yesterday than in the past 30 days combined.
Out of all the Twitter users Klout found the most influential voices. Here's the list of those 10 influencers who had most reach and impact on Twitter.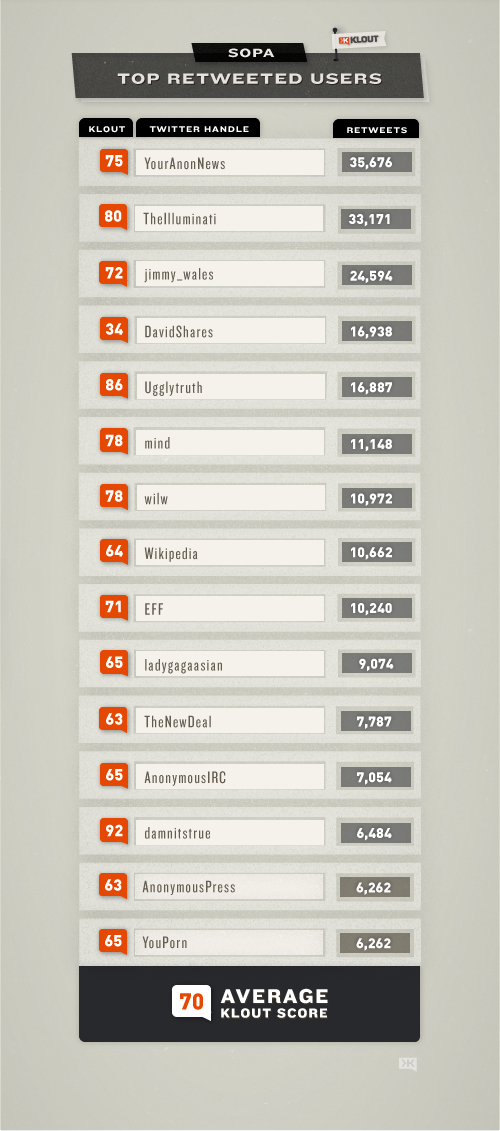 These are the Most Influential Tweets:




Let people decide what they want to see on Internet and how they want to use it. SOPA isn't really needed.