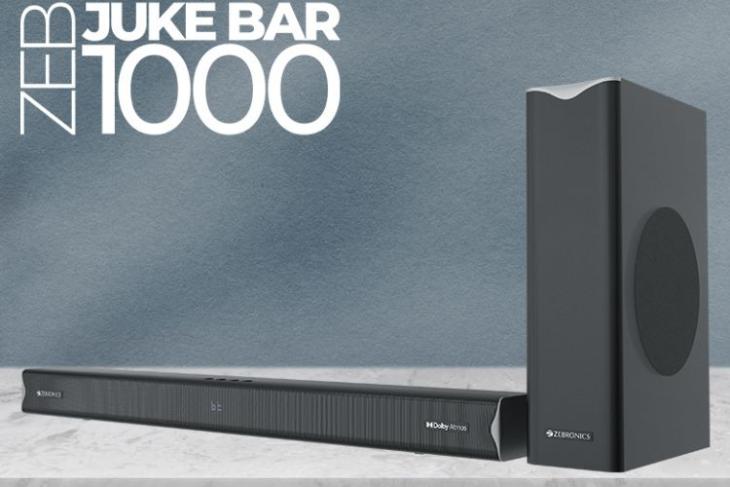 Indian brand Zebronics has launched a soundbar called the ZEB-Juke Bar 1000 in India. The new bar is priced under Rs 10,000 and comes with Dolby Atmos support, a dedicated sub-woofer, and more. Have a look at the details.
ZEB-Juke Bar 1000: Specs and Features
The new ZEB-Juke Bar 1000 2.1-channel soundbar comes along with a dedicated 5-inch sub-woofer (with 90W RMS output). The 60W RMS dual-driver soundbar comes with the capability of providing clear sound. The sub-woofer focuses on deeper bass output, so listening to those thumping songs can be delightful. This combination can offer a total sound output of 150W.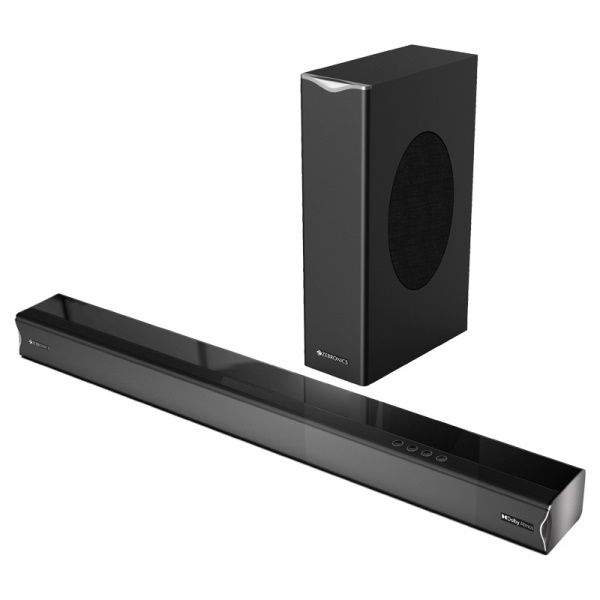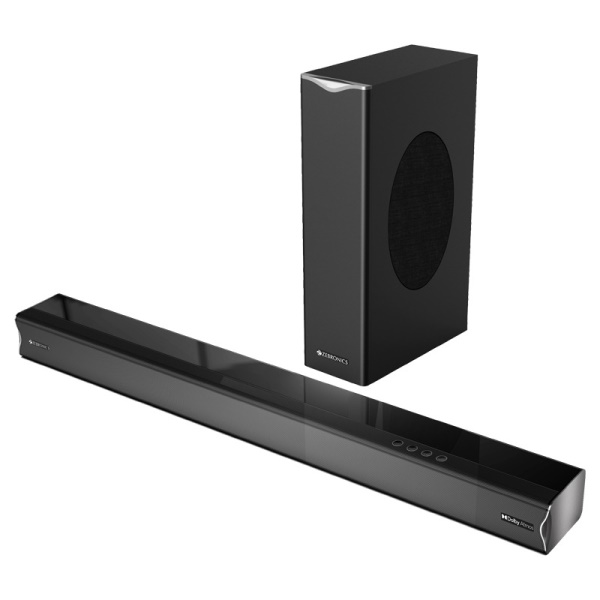 Support for Dolby Atmos further provides you with the utmost clarity and detail while giving a surround sound experience while you are watching a movie or a TV show, or just while listening to your favorite songs.
Mr Pradeep Doshi, Co-Founder and director of Zebronics, said, "Gone are the days when Home Theatres were considered as a symbol of affluence; this compact-yet-powerful Soundbar is a testament of our vision that enables consumers to enjoy cinematic luxury within their homes thus providing 'Premium for Masses.' We are converging our efforts in revolutionizing the Home Entertainment ecosystem by introducing more such products that make every content-watching experience an awesome one and thus being 'Always Ahead.'"
The soundbar comes with a sleek design (making it easier to place it anywhere in the house) and has a premium glossy finish. It can also be wall-mounted. The ZEB-Juke Bar 1000 has multiple connectivity options like HDMI (eARC), Optical-in, AUX, USB modes, and Bluetooth 5.3.
You also get an LED display for you to control various functions with ease. Plus, there's support for remote control.
Price and Availability
The Zebronics ZEB-Juke Bar 1000 comes with an introductory price of Rs 9,999 and will be available via Amazon and Flipkart, starting today. It comes in a single black color option.
Buy Zebronics ZEB-Juke Bar 1000 via Flipkart