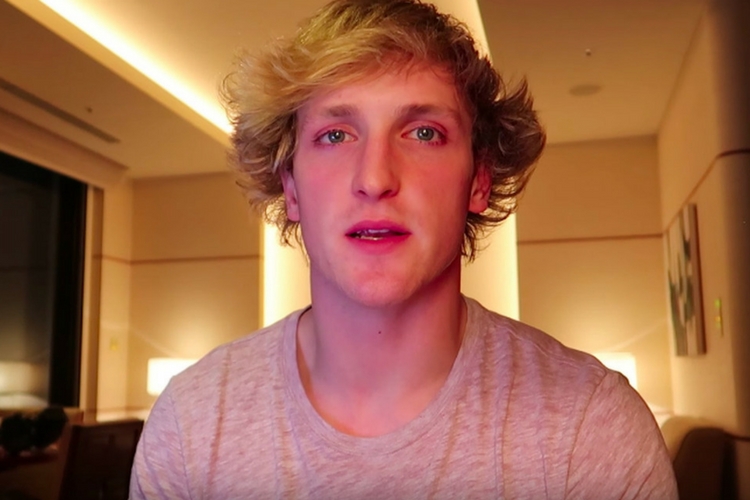 Another day, another Logan Paul controversy!
The YouTube Star who made it on top of headlines last month for posting a reckless video of a suicide victim in Japan, is once again in the news for all the wrong reasons. After seemingly bouncing back following his one month break from YouTube, Paul posted a new video where he is seen tasing a dead rat, removing fish from ponds and more. He also encouraged Twitter followers to do the tide-pod challenge.
Following this video, PETA – the world's largest animal rights organization – tweeted voicing their anger against Paul's behaviour. You can see the tweet below:
How many chances will @LoganPaul get? It's NEVER okay to do something like this 😠 [via @peta2] pic.twitter.com/D8GfuHbhCj

— PETA (@peta) February 8, 2018
And now, YouTube has announced that they are temporarily suspending Paul's advertising revenue. Paul won't be able to monetize any of his videos until YouTube reverts the suspension, which is likely to be an extended one.
Although Paul has multiple revenue streams, YouTube revenue suspension will cost him dearly as it is estimated to be around a million dollars per month. In a statement given to The Verge, a YouTube spokesperson said, "After careful consideration, we have decided to temporarily suspend ads on Logan Paul's YouTube channels. This is not a decision we made lightly, however, we believe he has exhibited a pattern of behavior in his videos that makes his channel not only unsuitable for advertisers, but also potentially damaging to the broader creator community."
In response to Logan Paul's recent pattern of behavior, we've temporarily suspended ads on his channels.

— YouTube Creators (@YouTubeCreators) February 9, 2018
It is also worth making a note that this is the harshest decision that YouTube has taken the controversy came to light on the first day of 2018. In case you didn't know, Paul was already removed from Google's preferred ad program, which meant he had already suffered revenue damage.
That being said, YouTube's decision makes it very clear that they are not going to entertain any creators who go against their policy guidelines. YouTube said, "If you monetize content that violates our guidelines, you may lose access to monetization features."
---