After experimenting with full-width thumbnails in some sections of its Android app earlier this month, YouTube has finally started to roll out the new design feature more widely. First spotted by 9to5Google, the new design can now be found on the Home feed, the Trending tab, and the Subscriptions feed, as can be seen below.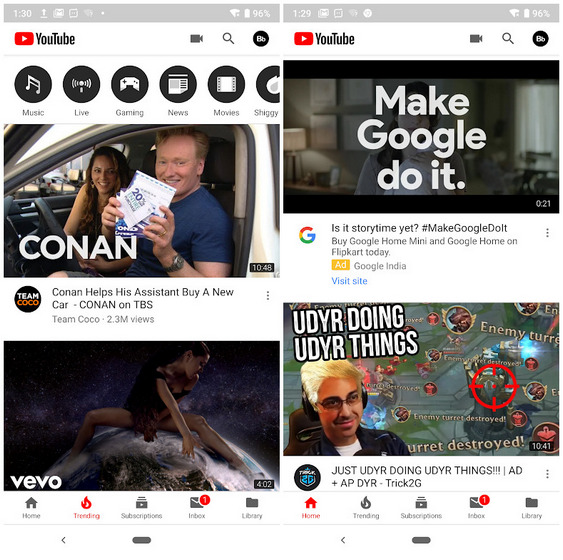 The above screenshots are from our Pixel 2 XL that is running Android P Dev Preview, but the feature is also available on devices running Android Oreo. It doesn't, however, seem to be available on devices running Android Nougat, like the Redmi Note 4 with MIUI 9.6.
As can be seen in the image below, the new design is just not available on Nougat and older platforms. Do note that this is a server-side update, which means users won't need to download the latest version of the YouTube app to enjoy it.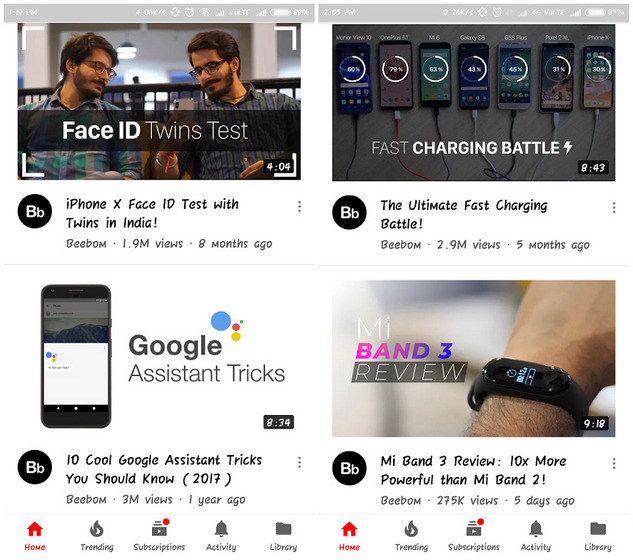 It is really interesting that YouTube is rolling out this new feature at a time when the 'true' bezel-less look in coming into vogue with the launch of devices like the Oppo Find X and the Vivo NEX. While it's only a small design tweak in the larger scheme of things, one has to admit that it does look pretty cool on most devices, but even more so on the bezel-less, futuristic ones.
As far as updates go, this has more to do with form than function, but it does give the app a more modern look and feel. So, has the new feature gone live for you just yet? Do let us know in the comment section down below.
---