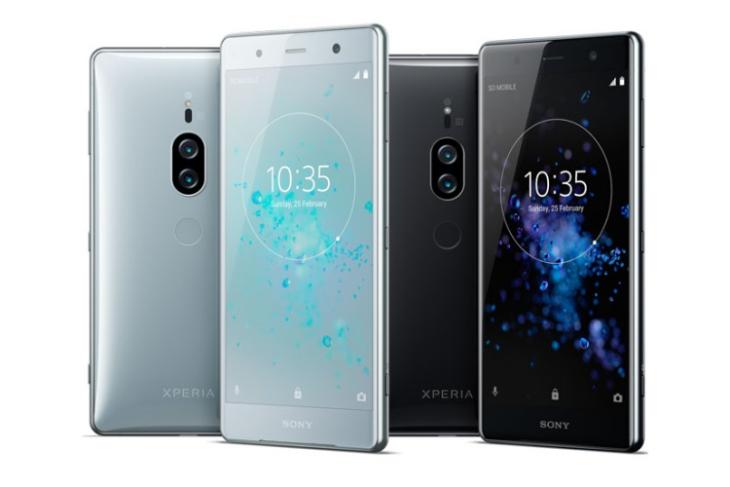 Sony managed to impress us with the curvaceous XZ2 lineup at MWC 2018, but there was one area we felt it lagged behind the competition, and that was the camera. The Japanese giant unveiled the much-anticipated Xperia XZ2 Premium yesterday, which at least gives Sony equal ammunition on paper to take on the likes of Huawei P20 series and the Samsung Galaxy S9+.
The Xperia XZ2 Premium is not just the first Sony smartphone to feature dual rear-cameras but also the first phone ever to be able to record and display 4K HDR content.
With an impressive specs sheet, it's only fair to pit Xperia XZ2 Premium against two of the most powerful flagship devices launched in 2018. Here's a quick comparison between the Sony Xperia XZ2 Premium, Samsung Galaxy S9+, and Huawei P20 Pro. Let's see how they stack up on paper:
Design & Build
Each device offers something different in this department, even though there are similarities. All three have glass on the front and back, which adds to the premium feel, but makes them more prone to cracks after a drop.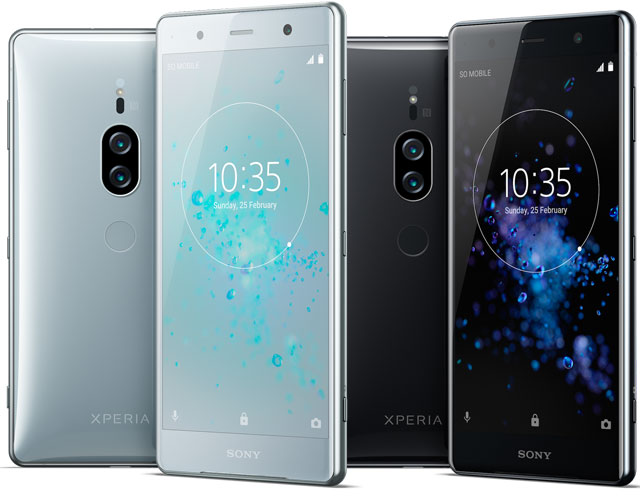 While Samsung and Sony stick to a single shade for their phones, Huawei unveiled a colorful rear panel called Twilight, that changes colors depending on the light falling on it.
The Xperia XZ2 Premium is slightly bulkier than its rivals. At 236g, it's much heavier than the 180g Huawei P20 Pro and the 189g S9+.
Sony and Samsung are quite alike in terms of ingress protection. They're both dust and water proof, offering IP68 protection to users. But Huawei is one rung below and simply brings IP67 water and dust resistance in tow.
Among the bunch, only Galaxy S9+ has a 3.5mm jack, which earns it a bonus point.
Display
This is the most important part of a smartphone. A good screen can make or break your phone experience and many people have complaints about the display before anything else on a new device.
Sony is trying to slay the competition here with a super-bright 4K IPS LCD screen, but the lack of the taller 18:9 aspect ratio is disappointing in this premium segment. However, it's said to be much brighter and lighter than the last-gen model, which was already spectacular.
It's understandable that Sony didn't go with an 18:9 or other taller display, as the 4K resolution might not be available in such panels yet. You do get HDR 10 support, making it possible for you to enjoy Netflix and other 4K HDR content in top-notch quality.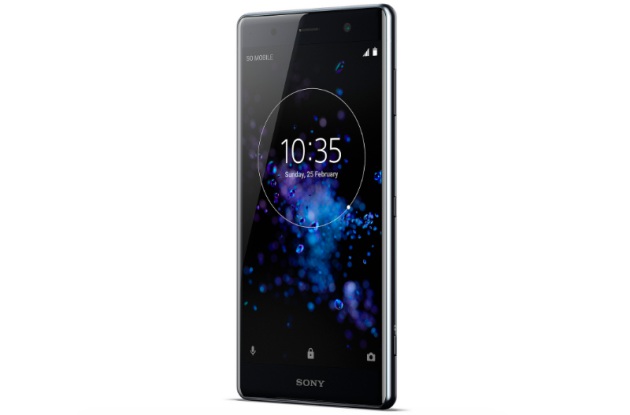 Fact: Sony was the first phone maker to bring 4K HDR to smartphones, with the Xperia XZ Premium in 2017.
Its competitors, however, have updated to modern, taller displays and thinner bezels.
Huawei P20 Pro brings along a 6.1-inch Full HD AMOLED display panel, but with a 19:9 aspect ratio for more usable area, along with a notch.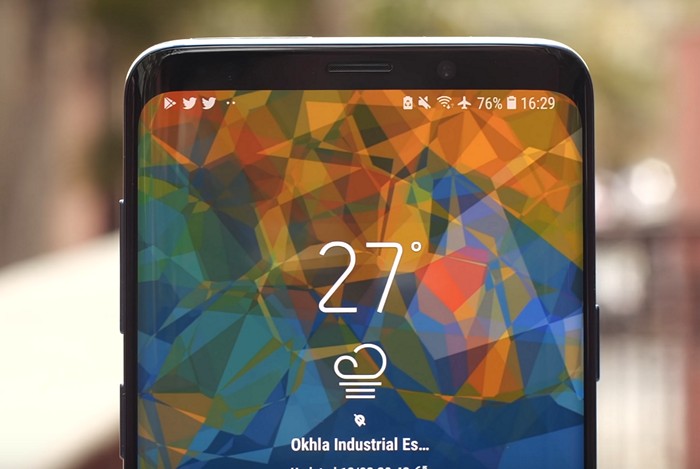 Galaxy S9+ sports a 6.2-inch Super AMOLED Quad-HD (1440 x 2960 pixels) screen, with an 18.5:9 aspect ratio and 530 ppi. This is one of the best displays on a smartphone and I completely adore it. Period.
Internals
On the hardware front, both the Galaxy S9+ and Xperia XZ2 Premium are powered by the latest Snapdragon 845 chipset, coupled with the Adreno 630 GPU. Of course, the S9+ is also available with the Exynos 9810 chipset in some markets, which is roughly on par with the Snapdragon 845. The Huawei P20 Pro, however, is powered by the in-house HiSilicon Kirin 970 chipset that's coupled with Mali-G72 GPU. There's not much to separate them in terms of the CPU specs.
All the 3 devices in question sport 6GB of RAM, but they all bring along different amounts of internal storage on board. While Sony and Huawei offer you 64GB and 128GB storage respectively, Samsung allows you to choose between 64GB, 128GB, and 256GB of storage.
Cameras
All three phone makers have gone all-out in the optics department as the camera turf war heats up in 2018. 
Starting with Xperia XZ2 Premium, this is the first-ever Sony phone with dual sensors on the rear. The Japanese giant certainly took its merry time adopting the trend and has now included a 19MP f/1.8 color sensor  and 12 MP f/1.6 black and white sensor on its flagship device. It has added 5-axis gyro EIS to the device instead of OIS, for stable videos but we will have to test that ourselves.
The highlight of Sony's camera is the AUBE Fusion image signal processor, which syncs signals from both sensors in real-time. It can go up to an incredible ISO 12800 for video and ISO 51200 for stills.
The Galaxy S9+ also surprised everyone with the dual-aperture lens and that certainly helps improve photo quality in low-light conditions. It features a dual 12MP (f/1.5-2.4) and 12MP f/2.4 sensor on the rear, providing you lossless 2x optical zoom and some great photos. You can read more about the camera in our complete review.
As for the Huawei P20 Pro, it takes things a notch (lol) further by adding three rear lenses to the mix. The device packs a 40MP primary RGB sensor, a secondary 20MP mono sensor and a third 8MP telephoto sensor to capture 41MP photos. It is quite simply the best smartphone camera out there today, according to real world and lab tests.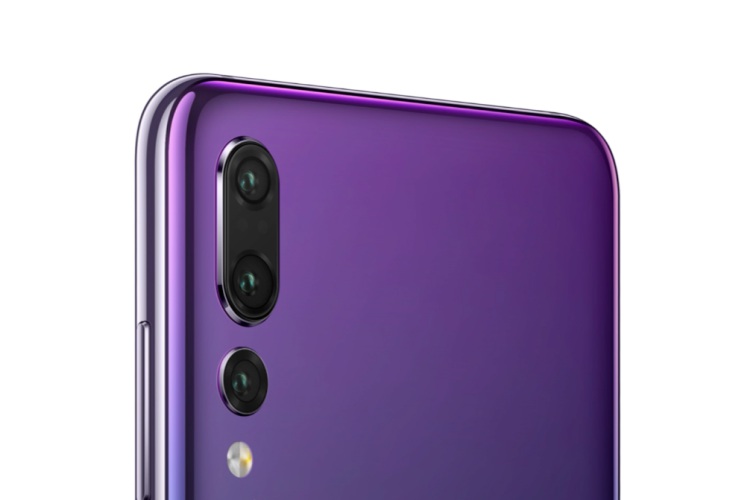 On the front, Xperia XZ2 Premium packs a 13MP f/2.0 lens, also with 5-axis gyro EIS and 1080p recording capabilities. The Galaxy S9 Plus only includes an 8MP f/1.7 sensor but is capable of capturing 1440p@30fps whereas the 24MP f/2.0 sensor on the Huawei P20 Pro can only capture 720p videos.
Software
All the three devices are powered by Android Oreo, the latest flavor of Google's mobile OS. While Galaxy S9+ and Xperia XZ2 Premium come with Android 8.0 Oreo out-of-the-box, Huawei is one-upping them by providing the latest Android 8.1 Oreo version to buyers. All three phone makers have their own skins on top of stock Android, with Sony's reputed to be among the lightest such applications.
Do We Have A Winner?
Ultimately, it all boils down to your choice and perception. If you're looking to buy a phone with all modern trappings, then the Galaxy S9 Plus looks fabulous on paper, as well as in real-world performance. But, if you want a beautiful-looking phone and are wowed by stellar camera performance, then the Huawei P20 Pro has no match in the market right now. Its low-light performance is better than most flagships.
And if you don't care about a taller 18:9 display or a bulky device, but want a great camera and battery life, then the Sony XZ2 Premium could be your cup of tea. Of course, the XZ2 Premium still needs to be tested by reviewers so we cannot say that its camera is guaranteed to be great.
The XZ2 Premium does offer great multimedia capabilities, a super-bright display, and it's finally a phone which Sony can bank on for success. A lot depends on the pricing and how the market receives the more conventional front design, when the rest of its rival boast taller displays, with thinner bezels and curved screen edges.
Which do you like the best out of these three, based on the specs and looks? Let us know your take in the comments below.