UPDATE: The company has begun teasing the launch, though no launch date has been announced yet.
Huawei has officially confirmed that its brand new P20 Pro smartphone will launch in India. The company has posted an image of the P20 Pro on the official Huawei India website with a #SeeMore hashtag. While there's no specific word on the P20, it too, is expected to be launched alongside its bigger sibling.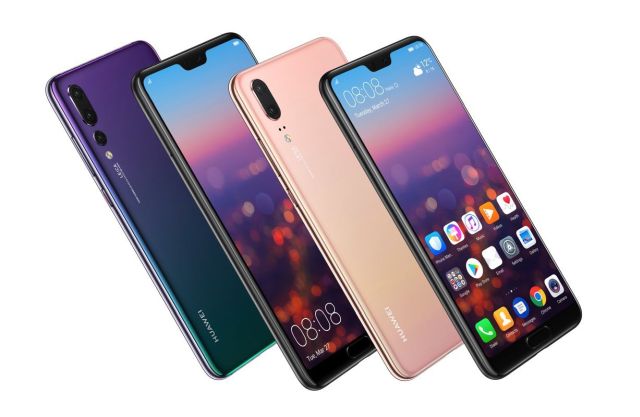 If that wasn't enough of an indication already, the company also says that the devices are "Coming sooon in India". As can be seen in the image below, 'Sooon' comes with three Os, presumably, to signify the triple-camera setup on the P20 Pro.
Huawei did not reveal any specific details about the availability or pricing of either device in the country, but the P20 has been priced at €649 (approx Rs. 52,200) in Europe, while the P20 Pro price has been set at €899 (roughly Rs. 72,300).
Update: Huawei India's Twitter handle has teased the P20 Pro launch again, this time with a short video:
Is it a phone? Is it a DSLR? It is the best of both worlds! #SeeMooore #HuaweiP20 pic.twitter.com/GfrZATMstB

— Huawei India (@HuaweiIndia) April 13, 2018
The P20 Pro is the the world's first smartphone to feature three cameras on the rear, and as it turns out, they're not just there to make up the numbers. The P20 Pro received the best-ever DXOMark overall score of 109, while the P20 didn't fare too badly either, notching up 102 (see what I did there?). And it really does live up to the hype, according to real world tests too.
The devices, however, have received some degree of criticism from some quarters for copying the Apple notch, but then again, Huawei is hardly the only Android vendor that's doing so. In fact, after Huawei and Asus it is now the upcoming OnePlus 6 that has been officially confirmed to carry the quirky new design 'feature' that is seemingly becoming de rigueur on Android smartphones this year.
---