Late last week several WhatsApp users in India reported that the popular messaging service, WhatsApp, had stopped working on their devices. The app prompted users to download the latest version from the Play Store as the current version on their devices had become obsolete.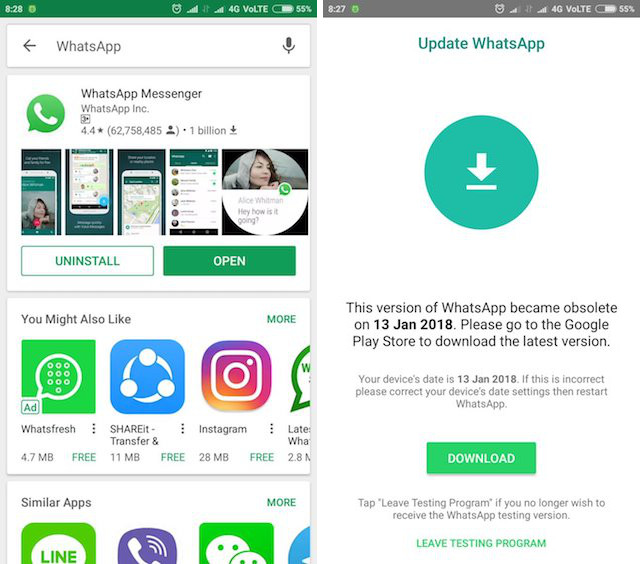 WhatsApp subsequently released a statement saying that the issue occurred due to the way the app is distributed and wasn't under their control. What's peculiar is that all the users who reported the issue used Xiaomi devices. Now, according to a recent report from Techook, Xiaomi has officially claimed responsibility for the issue and has issued the following statement:
"A few Xiaomi users reported an issue with WhatsApp on their smartphones. After a thorough investigation we learned that a beta version of WhatsApp was pushed out on our Mi App Store a few days ago, which some users updated to. We have updated our App store listing with a newer version, approved by WhatsApp, which we encourage any users facing issues, to update to. We apologise for any inconvenience faced by our Mi Fans, and promise to be more vigilant going forward."
On Saturday, several users took to Twitter to report the message they saw upon opening WhatsApp. The message read: "this version of WhatsApp become obsolete on 13 January 2018. Please go to the Google Play Store to download the latest version."
However, users reported that the Play Store had no update available and they were given the option to "Leave Testing Program", even when they had not applied for beta testing.
---