Feature phones powered by KaiOS are not too far behind entry-level smartphones in terms of popular app support. Among the noted names in KaiOS app store are Google Maps, Google Assistant, and the recent addition Facebook. And now, KaiOS phones will soon be able to run WhatsApp, notes WABetaInfo.
The publication dedicated to developments related to WhatsApp has found instances in the code for the latest beta version of the Windows Phone 10 app. It found references to a new platform or operating system that will be connected to WhatsApp servers over the coming months.
KaiOS is a special operating system designed for low-cost feature phones such as JioPhone and the recently the recently rejuvenated Nokia 8110 which now comes with 4G. It has been developed, partially to compete against Android on feebly powered smartphones but, majorly to tap into the unexplored markets in countries where penetration of mobile phones is low. KaiOS with its share of app single-handedly dismantles competitors like Symbian and Java which only have a handful of takers now.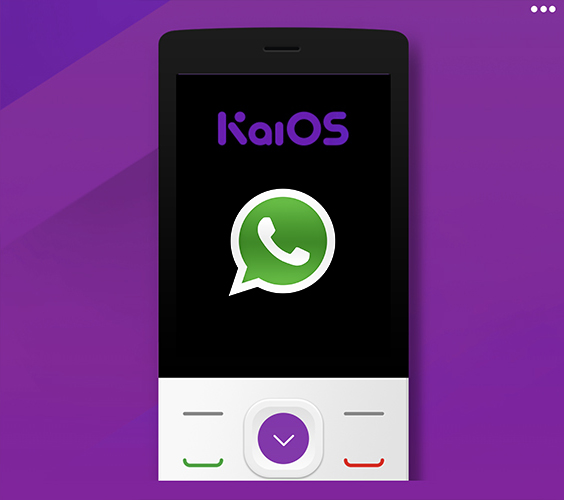 Reliance Jio, which is among the major beneficiaries of KaiOS' app support, recently invested $7 million in the operating system. WhatsApp is one of the most widely used messaging apps and its integration in the KaiOS store could boost the OS' prominence in the affordable phone segment.
WABetaInfo did not commit to a specific timeline for the launch of WhatsApp on KaiOS. It, however, notes that WhatsApp will be discontinuing support for Symbian S40 – the OS that has powered Nokia's feature phones for over a decade – on December 31st. This development also gives an inkling that Nokia might also upgrade its remaining feature phones to – and introduce new ones with – KaiOS.
Lately, WhatsApp has dropped support for BlackBerry OS and Windows Phone 8 which makes it clear that the Facebook-owned messenger is not interested in entertaining redundant platforms. At the same time, the new development suggests that Facebook understands the significance of feature phones, which have not yet completely withered away.