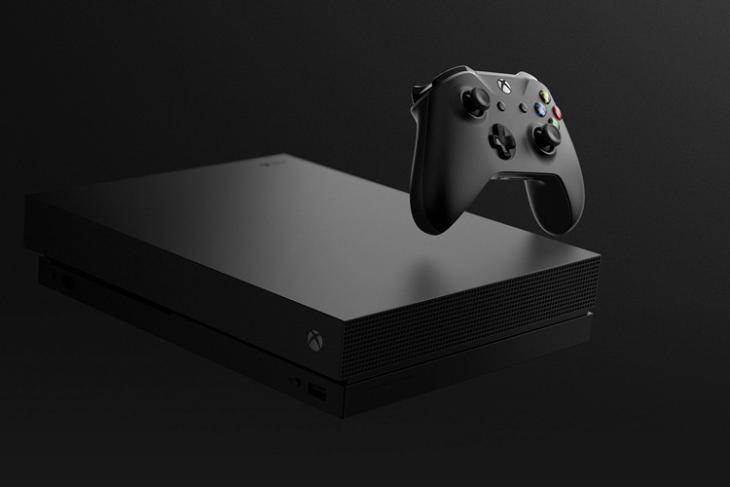 Microsoft keeps pushing new updates to its Xbox One console each month which not only address bugs and issues, but also bring new features to the popular console. In keeping with the trend, the company has now announced details of the next update which will introduce a couple of new features to the Xbox One.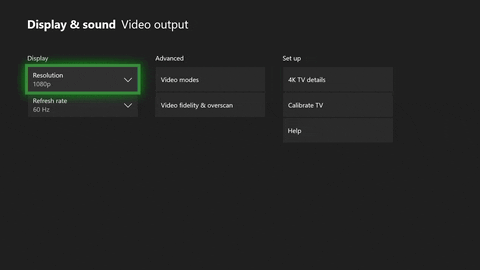 In a recent blog post, Xbox Insider Team Lead, Bradley Rossetti, details the upcoming May update for the Xbox One and reveals the new features that are headed to the console.
First and foremost, the next update for the Xbox One will introduce support for 120Hz refresh rate which is expected to greatly benefit the overall visuals on supported monitors and TVs. Rossetti explains:
"In April, we added variable refresh rate, 1440p resolution support, and auto low latency mode. But we aren't done just yet. In May, we're adding support for additional panel refresh rates. Gamers with gaming monitors and television that support a 120Hz refresh rate can now turn on 120Hz support for 1080p and 1440p output resolutions. The high refresh rate option means you can now take full advantage of displays with 120Hz capabilities."
Secondly, the upcoming update will also introduce a new feature called 'Groups' which will allow players to organize their library of games and apps. The new Groups enhancement has been added to the Pins feature on the Xbox One and it'll help players create multiple collections of content made up of anything from within My games & apps.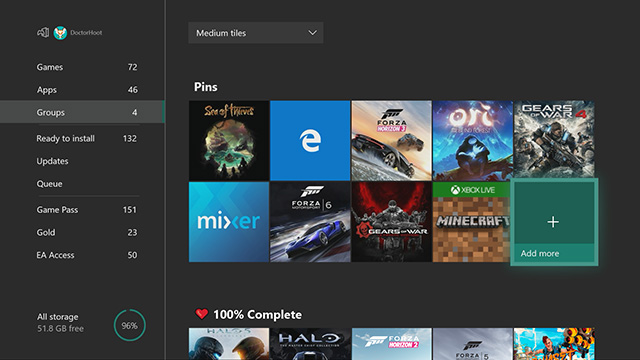 Players will also be able to assign custom names to each Group, organize and order them according to their preference, and add individual Groups to their home screen. It's worth noting that the Groups feature won't be initially enabled for everyone in the Alpha ring and the company will roll out the feature depending on the interest and feedback it receives from the users.
Along with the two major additions, the update will also include changes to the sharing feature which will allow users to trim their recent game captures directly from the Guide. Users will no longer need to switch to Upload Studio to edit their saved clips.
Additionally, the update will also introduce improved family settings and users will be able to easily find and manage all family settings from the new 'Details' page. The blog further reveals that a small subset of users might also see other experimental features that haven't been revealed yet.