Videos are all around us, and most of us like to create our own videos. But the issue that persists with videos is compatibility. With over 1000 formats out there, each device only supports a certain amount of formats, and as such, there exists a need for video converters. But with so many options to choose from, which one's right for you? Well, let me throw in a name, that is Wondershare Video Converter Ultimate. The software is one of the most simple to use and advanced video converters out there, according to the company. But is it really that good? Let's find out, as we review the Wondershare Video Converter Ultimate tool:
First Impressions
Wondershare Video Converter Ultimate is a software that offers a process that is subtle and simple to understand, but features that are quite powerful. The entire process, from purchasing the software to installing it and then finally using it was easy as a pie. Everything is available in a neat and clean interface, and the features offered by the software are a lot.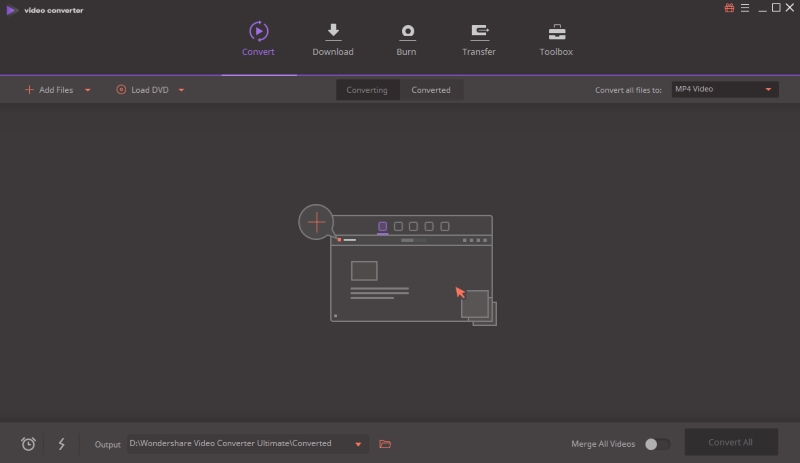 The Wondershare Video Converter Ultimate looks like just any other video conversion software out there, just a tad bit better. The grey/purple color scheme looks great, and all the options and menus are well placed. Nothing is thrown right at your face, but they are very well located so a newbie can get accustomed to them swiftly as well. For me, the first impression of the Wondershare Video Converter Ultimate has been pretty damn good.
Key Features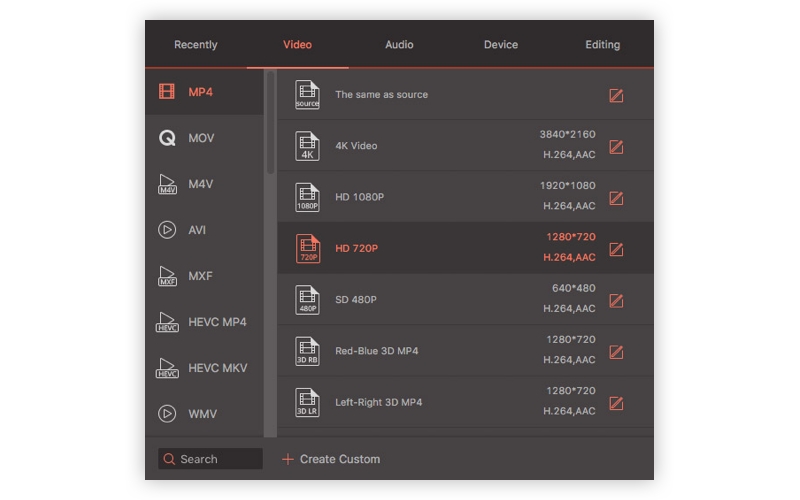 The key part for any video converter has got to be the formats that it supports. I've used many video converters personally, but none of them have the wide array of supported video formats like the Wondershare Video Converter Ultimate. The software supports an impressive number of video file formats, including the latest 4K-capable codecs like H.265, as well as earlier HD and legacy codec formats. This means you can use the software for all sorts of video conversion processes.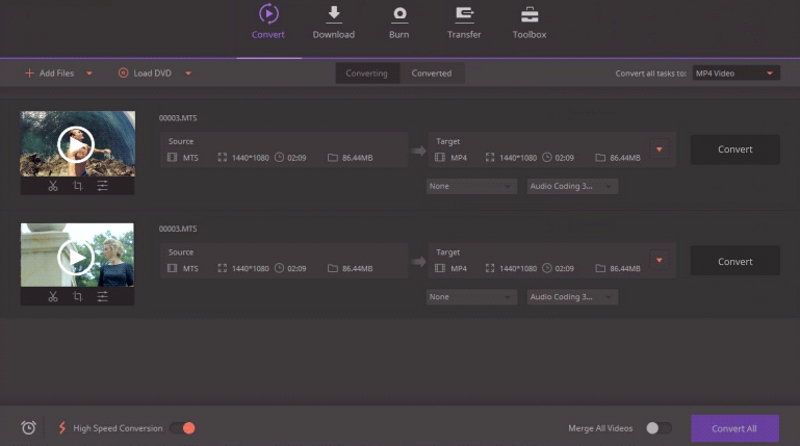 Wondershare Video Converter Ultimate makes converting your videos super easy. You simply add the file you want to convert to the dashboard from wherever it's currently stored, and then select the final output settings in target section. But what's more is that you can even batch convert a bunch of files at once to the same format using the settings in the top right, which will provide a huge productivity boost for those of you preparing videos for upload to the web.
Not a lot of users still use DVDs, but the software still comes with the ability to burn your videos to the disk. If you simply want to make a DVD of videos to be shared with friends and family, then the Wondershare Video Converter Ultimate is great. The functionality is quite straightforward and operates in a similar manner to the conversion window, where you add all the files you want to include on your DVD, and then make any edits or adjustments to the video in the same way as you would when converting.
User Experience
The user experience of Wondershare Video Converter Ultimate is what will always make me want to use this software again and again. Everything is simple, and the UI, while looking like an app, is very easy to operate and get used to. The overall performance of Wondershare Video Converter Ultimate literally blew me away.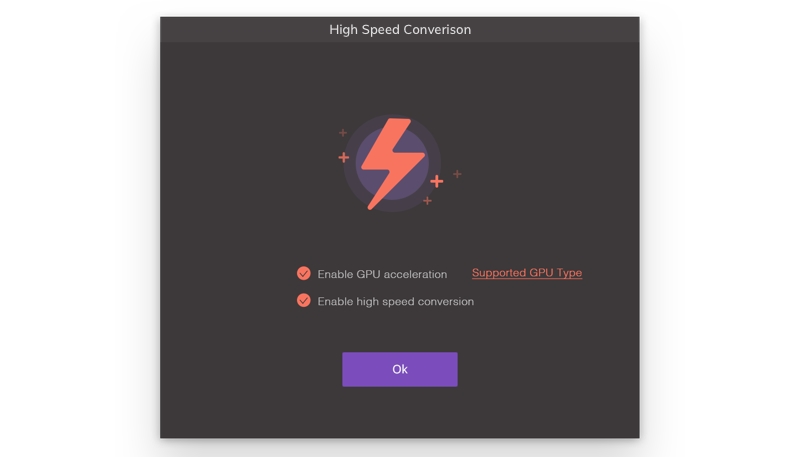 Having used a lot of similar software, I can easily say that Wondershare Video Converter Ultimate offers the best and fastest conversion rates. What's more is that if you're a video expert and you know exactly what settings you want, you can create a custom preset or modify one of the existing ones to give you a professional level of control over bitrate, frame rate, audio and other settings.
The software also features basic video editing features, giving you access to some basic editing options. You can trim the video with a simple interface if there's a section you want to remove, or you can crop it, rotate it, and add various filter effects and subtitles.
All in all, the Wondershare Video Converter Ultimate is a great tool for video conversion, and I had a pleasant time using the software.
Pricing and Availability
You'd expect the Wondershare Video Converter Ultimate to cost a lot right? Well, it does, but not as much as you would have thought. In fact, the single license offers a great value for money if you use video converters a lot.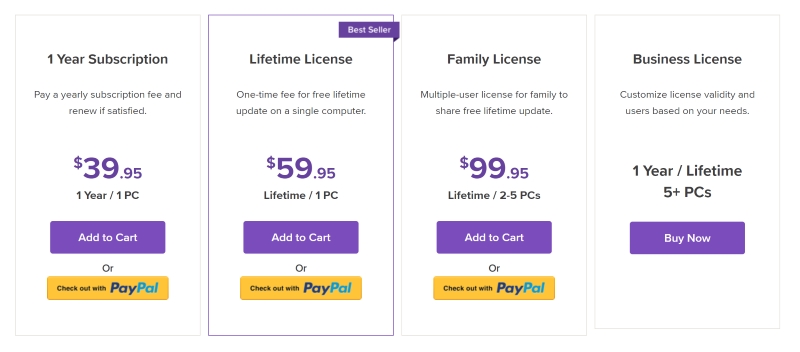 You can buy a single user lifetime license for just $59.95, or a family license of up to 5 PCs for just $99.95. Sure, it's a lot of money, but you're getting supreme performance, and a license that's valid for a lifetime, so it's just a one-time fee.
Wondershare Video Converter Ultimate: Worth It?
I guess now you're probably wondering whether I would recommend the Wondershare Video Converter Ultimate or not. Well, in all honesty, I would absolutely recommend the software to anyone who wishes to easily convert his/her videos in super snappy speed along with batch processing and basic video editing. Wondershare's Video Converter Ultimate is honestly a pretty darn good tool.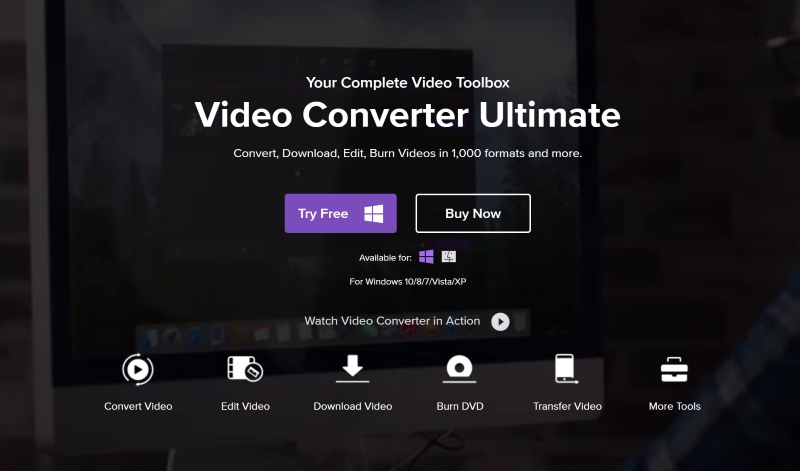 Pros:
Fastest Conversion Rate
Wide Format Support
Batch Video Processing
Cons:
Convert Your Videos Easily with Wondershare Video Converter Ultimate
Wondershare Video Converter Ultimate is the perfect conversion tool for users who do not want to spend a lot of time in converting their videos but want the best performance. Its simple interface along with the easy to use tools, allow the users to convert videos with ease while maintaining the quality of the videos at the same time. What's more is that it comes with basic editing tools as well to better assist you.
Download Wondershare Video Converter Ultimate here.