If you are a Windows user and use Office for all your documents, presentations and spreadsheets, you must have faced a situation when you find your Word, Powerpoint and Excel files corrupted. Well, we have all been there. An Office file or a ZIP file can get corrupted due to various reasons. It can happen due to malware, viruses, system hang-ups or crashes. Thankfully, there are ways to repair a corrupted file and today, we are going to talk about Wondershare's Stellar File Repair Kit, which lets you repair Word, Powerpoint, Excel and different types of ZIP files. So, without any further ado, let's get into the details of the Wondershare software:
Key Features
As we mentioned, the Wondershare Stellar File Repair Toolkit software lets you recover Word, Excel, Powerpoint and ZIP files but it brings different features for all these file formats. So, let's take a look:
Repair Damaged Word Documents
When the Wondershare Stellar File Repair Toolkit recovers a damages Word file, it makes sure to retain the original text, as well as formatting in the document like font, images, headers/footers etc. It offers three repair options: Simple Repair, Advance Repair and Raw Recovery and also offers three preview types: Full Document, Filtered Text, and RAW Text.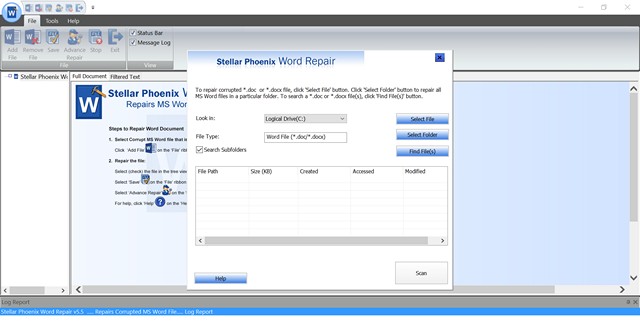 Repair Corrupt Excel Sheets
Like Word files, the Wondershare software makes sure that it does not hamper the data in a spreadsheet, while recovering an Excel sheet. It fixes all the corruption errors while making sure that there are no modifications to the table, chart, chartsheet, cell comments, images, formulae etc. Plus, the software lets you repair single or multiple XLS/XLSX files.
Repair Corrupt Powerpoint Files
The Wondershare File Repair Toolkit also lets you recover corrupted presentations with ease. It has the ability to repair files like ppt, pptx and pptm. You can repair single or multiple Powerpoint files simultaneously. Moreover, the software lets you preview all the slides before you can save them.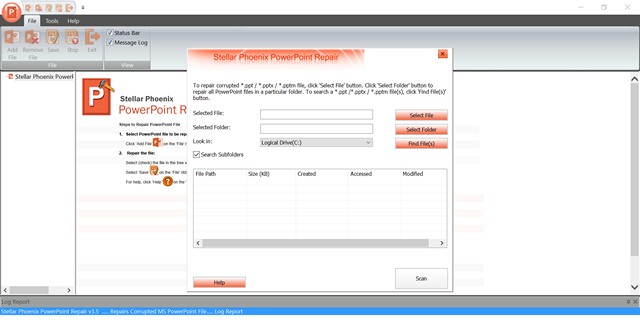 Last but not the least, the Wondershare software lets you repair corrupted ZIP files. It fixes all corruption on these files due to viruses, incomplete downloads, bad sectors on the disk etc. It even supports files as large as 1.5 GB. However, it does not support password protected files and only supports files till WinZip 19.0.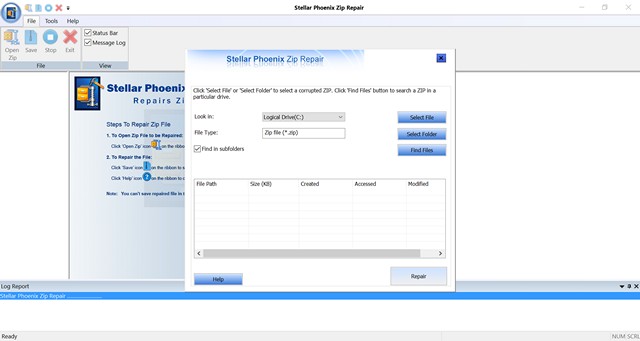 How to Repair Files with Wondershare Stellar File Repair Toolkit
The software is pretty simple to use. Here are the steps to repair files in Stellar File Repair Toolkit:
1. When you first open the software,you get to choose whether you want to repair a Word, Excel, Powerpoint or ZIP file.
2. Once you have chosen a file type. For instance, we are choosing the option to repair an Excel file. Then, the Excel repair page will open up. Here, you will need to select the file(s) you want to repair. Once done, click on "Scan".
3. Then, the file will be scanned and the errors will be fixed. Yes, it's that easy. The tool will then open a preview of the file that you can edit right inside the software, which is pretty cool.
4. You can then save the repaired file.
As you might have noticed, the Wondershare Stellar File Repair Toolkit is very easy to use. You just upload the corrupted or damaged file and it's done. The file is repaired in a jiffy.
Price and Availability
As of now, the Wondershare software is only available for Windows. Also, you will need to have the Office suite installed in your system for the software to work. The Wondershare Stellar File Repair Tool is available in a free trial but you can get the full version for $69. You can even choose to buy individual modules for Word, Powerpoint and Excel for $39 each.
Pros:
Easy to use
Works pretty well
The preview feature is neat
Cons:
Repair Corrupt Word, Excel, Powerpoint and ZIP files with Wondershare File Repair utility
If you happen to use the Office suite quite often, the Wondershare Stellar File Repair Toolkit should come in very handy to you. The software works and it's very simple to use. Well, you can give it a try and see if it's worth your money. Do let us know your thoughts in the comments section below.
---
Load More