Every one of us owns multiple devices these days. I own two smartphones (an iPhone X and an Android), an iPad, a GoPro, and a Kindle. Whether you own these many devices or not, the point is that most of us travel with three or more devices that need to be constantly charged. Carrying separate charging cables for them creates a ton of clutter in the bag pack. The cables also create a trip hazard. I have broken two smartphones till date just by tripping on the wires and pulling the smartphones with the wire. Needless to say, the situation is pretty bad. But what if I told you that it doesn't have to be this way. I have been testing Volta 2.0 magnetic cable for a few weeks now and it solves both these problems efficiently.
So, if you are a person who is struggling with cable management and wants a simple solution, read on, as in this article, we are going to take a quick at Volta 2.0 magnetic cable to see what it brings to the table and how it can solve your problems.
What is Volta 2.0 Magnetic Cable
As its name suggests Volta 2.0 is a magnetic cable that you can use to charge your devices and transfer data between your phone and your laptop. If you are familiar with Apple's MagSafe charging technology then think of Volta 2.0 as a much-improved version of that technology. Just like MagSafe, Volta 2.0 automatically detaches itself from the device when you trip on the wire. Thus saving your smartphone and your wallet from a costly accident. Volta calls this cable Snag-Safe and it works flawlessly. I know because I tested it.
Now that you have a basic knowledge of the product, let's talk about it in a bit more detail, shall we?
Design
I love the design of the Volta 2.0 magnetic cable. First of all, it's tangle-free and comes with a protective carrying case which makes it best for travel. The outer layer of cable is made of ultra-strong military-grade nylon with reinforced anti-fray protection ends. This ensures that this cable will last you for a long long time. It comes in various colors and the cable both looks and feels premium. It's far better than the official cables that ship with any device that I have used in the past.
Magnetic Tips (Snag-Safe)
One of the USPs of Volta 2.0 magnetic cable is that its snag-safe. Volta has achieved this by creating detachable magnetic tips that detach from the cable when you trip on them. The charging end of the wire which comes in contact with your device is divided into two parts. There's a tip that you can install on your device and then there's the head that connects with it. Both these parts are connected using strong N52 neodymium magnets. The connection is so strong that you just have to bring the wire close to the device and it automatically snaps in place.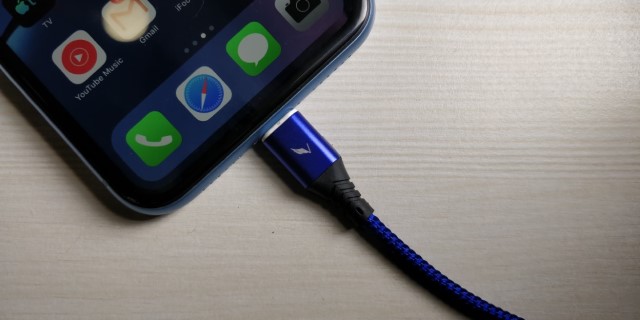 Multiple Device Compatibility
The beauty of Volta 2.0 magnetic cable is that you can use one cable to charge multiple devices. Since Volta offers detachable tips compatible with Apple's lightning connector, USB-C, and micro USB ports, you can just install these tips on your smartphone and laptop. Once you need to charge any of your devices, attach the cable to the tips and it will start charging. You can use Volta 2.0 to charge your smartphones from Apple, Samsung, HTC, LG, and more. You can even charge laptops that accept USB-C charging.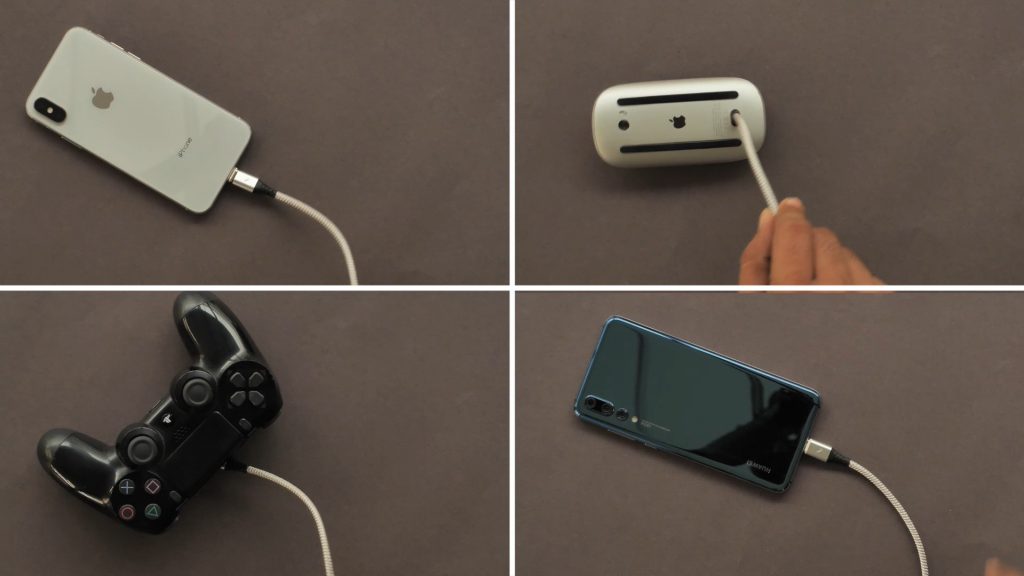 Built for Speed
Despite using a detachable magnetic cable, the Volta 2.0 doesn't sacrifice on either charging or data transfer speeds. If you are using a device that supports fast charging such as OnePlus 7, Huawei Mate pro, and Google Pixel 3/3XL, you can use Volta 2.0 to charge them at the native fast charging speed. The same is true for data transfer speeds when you use this cable to transfer data between your computer and your smartphone.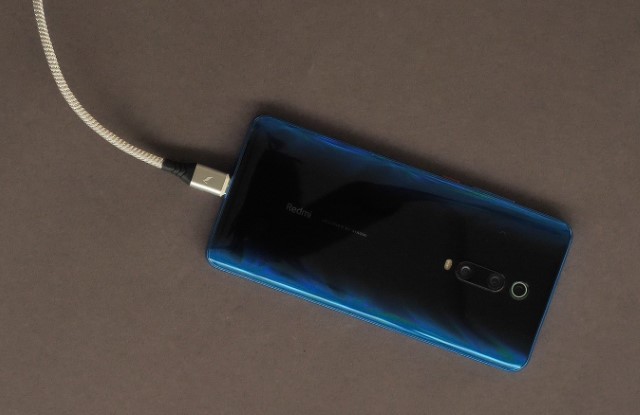 Note: You will need to use the original fast charging wall adapter that comes with these devices. Also, volta 2.0 cables are not fast charge compatible with Samsung Galaxy S/Note series of devices. You will have to buy Volta XL if you own any of these devices.
Pricing and Availability
I am using the Volta 2.0 magnetic cable for the past few weeks and I am in love with them. From now on, these are my go-to charging cables both for traveling and home. And if you like what you read you can buy them too for just Rs. 1324.42. for this price, you will get one cable and two detachable charging tips. But that's not all as we have a special code for our Beebom readers. If you make the purchase now, you can use BOOM15 coupon code to get 15% off your order. The cables come with a lifetime warranty, that's how much confidence the company has in its product. So, go buy the Volta 2.0 magnetic cable right now and live a clutter-free life.
Check Out Volta 2.0: ₹1324.42 (Get 15% Off by Using Code BOOM15)
Volta 2.0 Magnetic Cable: One Cable for All Your Charging Needs
As you can see, the Volta 2.0 magnetic cable is just great. I love that I can carry just one cable and still charge all my devices. The added snag-protection is more than appreciated. That said, I am just happy to carry one cable which doesn't tangle and allows me to charge my devices in peace. What do you think about this new product? Let us know in the comments section below.