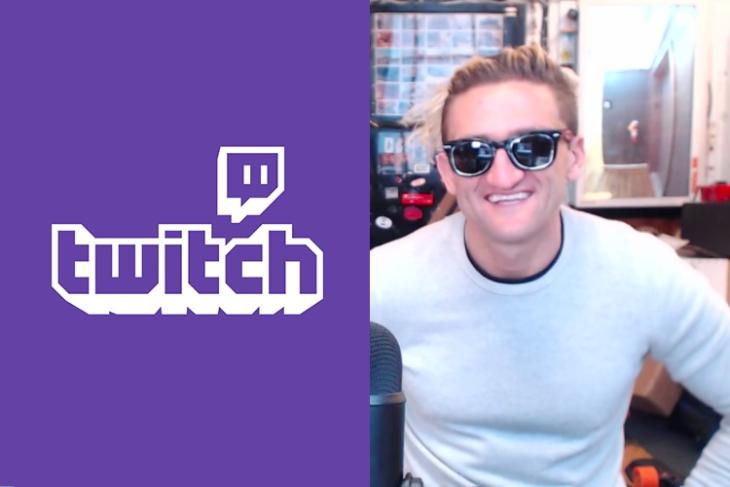 Had you ever heard of live streaming platform Twitch up until a couple weeks ago? Well, chances are if you had, you are a gamer. But in the past two weeks, Twitch's popularity has skyrocketed and the platform is surely entering mainstream now from the niche of gamers.
It may in part be due to the battle royale phenomenon, the clash between Fortnite and PUBG or Hollywood's biggest hip-hop star Drake's presence. But, does this spell trouble for its arch-nemesis YouTube? The answer could very well be yes.
Casey Neistat, one of the most popular creators on YouTube, has quite a similar reasoning. He recently sat down with The Verge's Editor-in-Chief Nilay Patel to talk about everything from his CNN-acquired venture Beme, YouTube, Twitch and social media as a whole.
He spoke on how the social landscape has transformed over the years and our eyeballs are now searching for something cool every day. And truth be told, Twitch is currently providing that fun factor to the audience – whether knowingly or not – thanks to its creators. It has been raking up micro wins over their competition, not just be attracting a ton of new viewers but creators as well.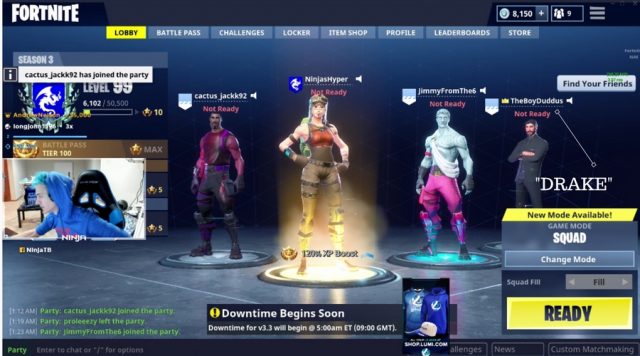 Twitch may have started out a live streaming platform for gamers, but it has just recently rewired the same to make it accessible to all types of creators. It has launched an IRL (In Real Life) section and is now drawing attention from the biggest creators of its primary competitor YouTube.
Many have started uploading/ streaming to both platforms and Neistat is one to recently jump ship. Talking about this, Neistat said:
"I think Twitch is a really interesting platform. [Many people have come up to me and said] that YouTube is bigger than Twitch…by a multiple of X. YouTube has nothing to worry about, YouTube is not for streaming, YouTube is not for gaming. [All of these are] totally reasonable responses, practically or unemotionally they're all correct.
Except when you put the X factor of emotion, you put the X factor of culture, you put the X factor of cool in there, and all of a sudden it becomes a very real existential threat..not to YouTube as a search engine for videos – the global standard for searching for video – but the community…the community of creators and its audience. They're vulnerable, YouTube is vulnerable."
We Twitch'n. come say what's up — https://t.co/JMiBz99nhG pic.twitter.com/cASvSfeYXE

— Casey Neistat (@Casey) March 13, 2018
With over 9 million followers, Neistat is a well-known and respected creator, who does not shy away from speaking his mind out. He might have garnered his name with his growing community on YouTube, but he's not platform-agnostic. He's always been upfront about a string of problem that YouTube's been facing over the past year, be it monetization or creator restrictions.
Similar is the case with Twitch, he has doled out praises for what the company is doing to change the live streaming ecosystem. Neistat retweeted Ninja's interview after his record-breaking Fortnite stream with Drake, calling out YouTube to be ready for the onslaught.
Fortnite, if you're unaware, is the most watched game title on Twitch and the biggest rival to PUBG, thanks to its funky, cartoonish graphics and focus on swiftly rolling out new features.
take aways; 1. i don't know @Ninja but he seems like a positive force at a time when social is in desperate need of one 2. despite her efforts the woman interviewer was still condescending 3. if YouTube isn't scared of Twitch yet now is a good time to ring the alarms https://t.co/cmztlNCDKm

— Casey Neistat (@Casey) March 19, 2018
Taking the complete Twitch-YouTube tug of war for the prime spot in the video streaming space into perspective, there's no denying the fact that Twitch has a lot of things working in its favor at the moment. It has always been stringent with its content policies and their platform has been shaped such, whereas YouTube gets battered under a new controversy every other month.
While YouTube is also finding it difficult to cap the actions of rash creators on its platform, Twitch is enjoying the spotlight at the moment. Being owned by Amazon is also assisting the live streaming platform to gain an edge over its competitors, with close to 335 billion minutes of content watched by 2 million unique MAUs in 2017. It's surely catching up in terms of metrics and could very well have a great year to give YouTube a real run for its money.