Mixer is rapidly gaining ground after Ninja left Twitch and moved to Mixer. While Twitch is a huge live streaming platform with 80% share of all streaming hours, the Microsoft-owned Mixer is leaving no stone un-turned to dethrone the giant. On paper, Mixer may look insignificant to Twitch, but you can't deny that Mixer holds lots of promise with modern tech and unique features. That is why we bring you an extensive deep dive into the pros and cons of both the streaming platforms. If you are confused, whether to move or stay, then this article is going to help you make the decision. So without further delay, let's start the battle royale of Twitch vs Mixer.
Twitch vs Mixer: An In-Depth Analysis
Here, we have categorized the sections into performance, audience, monetization, ease of use and unique features and issues. We have done thorough research on both the platforms and have brought light to many key factors which can help you decide your next live streaming platform. With that said, let's begin with performance first.
Twitch is one of the oldest live streaming platforms so it has been leveraging tried and tested protocols which have resulted in stable performance. Twitch uses a decade-old RTMP (Real-time messaging protocol) protocol to send and receive audio, video, and data over the internet in real-time. However, Mixer uses the promising FTL (Faster than light) protocol which is touted to be one of the best protocols for streaming videos in real-time. FTL has something called sub-second latency which basically means there is almost no lag or jitter during the live stream. It also brings instant interaction between the streamer and the audience.
Looking from the technology standpoint, it's clear that Mixer is equipped with the latest tech and it's much better for real-time streaming. But RTMP is no slouch either. It has gone through many revisions and bug fixes in the past decade so the performance is quite stable and reliable. Coming to my personal experience, I found Mixer's streaming much faster and instant than that of Twitch. Now it's up to you which one to choose? One delivers you reliable performance and another comes with the latest tech and promise of real-time interaction.
In terms of audience, there is simply no competition between Twitch and Mixer. Twitch has been there for nearly a decade and has amassed more than 1.5 million streamers and has 140 million monthly active users. Compare that to Mixer and you have a measly 69,000 streamers and 10 million monthly active users. Simply put, Mixer is nowhere near Twitch and if you are a budding streamer, Twitch is a better platform to build your audience. Except things are changing for Mixer quite fast.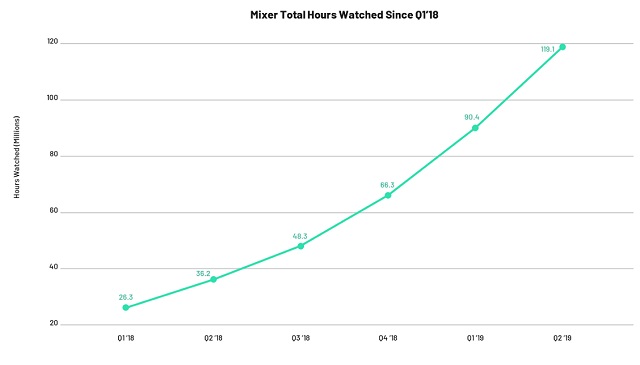 According to a recent report by Streamlabs, Mixer has grown 357% since the last quarter and it's expanding steadily. A few days back, Twitch's biggest star, Ninja who had 14 million following on Twitch moved to Mixer after an exclusive partnership with Microsoft. It goes on to show that Mixer is going to be the next big platform with a solid audience base. So if you are someone who wants to become a top streamer, now is the best time to join Mixer. Also, since Mixer is not over-saturated like Twitch, you have a better chance of building your audience and making it to the front page.
All things considered, Twitch is undeniably the king at attracting more users, but you must also count in Mixer's recent surge. It's going to be a tough choice for you, but if I had to choose one, I would go with Mixer.
1. Twitch
Coming to the elephant in the room, monetization is a key factor for streamers to choose a platform. As Twitch is quite an old platform, it has a long list of sources from where streamers can earn revenue. To start with, Twitch has something called Partner Program which allows you to earn money from affiliates, channel subscriptions, ads, merchandise and user donations using Twitch's virtual currency, Bits. But before you become a Twitch Partner, you will have to qualify certain criteria and build a sizeable audience.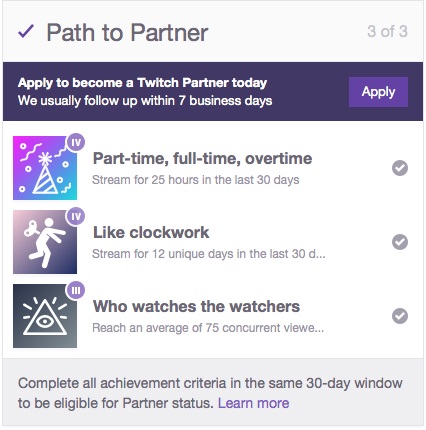 These are the following criteria you must fulfill: you should at least stream for 25 hours and 12 unique days in a month and maintain at least 75 monthly average viewers. In case you have not fulfilled the criteria yet, there is another way you can earn money on Twitch. You can link your PayPal account to your dashboard and get user donations without having Twitch into the picture.
2. Mixer
Now coming to how you can monetize on Mixer, you have a similar partnership program which lets you earn money from your streams. Just like Twitch, you have to fulfill certain requirements and then only you can become a partner. Here are the requirements: your account age must be 2+ months old; you should have 2000+ followers; you should stream for more than 12 unique days and 25 hours per month. It seems Mixer is quite strict with its partnership requirement than that of Twitch. For a new streaming platform, it would have been better if the criteria were a bit flexible for budding gamers.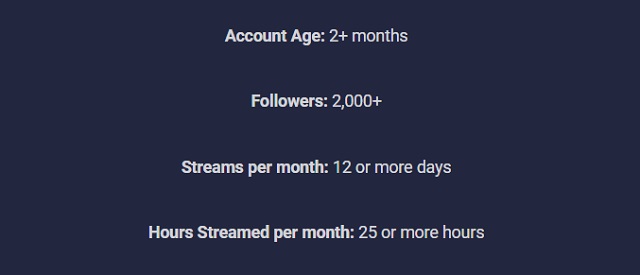 Nevertheless, as a subscriber, you can also earn rewards on Mixer just by watching streams. It has something called Mixer Loot which you can earn by watching and interacting with various in-game activities. You can use these rewards to tip your favorite streamer, buy merchandise, etc. Similar to this, Twitch has something called Cheers for subscribers, but it's not a reward system and you will have to pay real money on Amazon to buy Cheers.
So that is everything about how you can monetize your streams either on Twitch or Mixer. I would say, in terms of monetization, Twitch is much better with its flexible criteria. But, considering other points, which one would you choose?
In terms of ease of use, Twitch has an excellent user interface and dashboard. The platform is well optimized for all the major browsers and you can start streaming without much hassle. Twitch is known for its compatibility with third-party programs like OBS, XSplit, Streamlabs, etc. So as a streamer, you have a lot of options to choose from. Also, Twitch has something called Extensions which lets you bring interactive overlays on your display. Simply put, Extensions are one of the main strengths of Twitch and it lets you interact with your audience in never-imagined ways.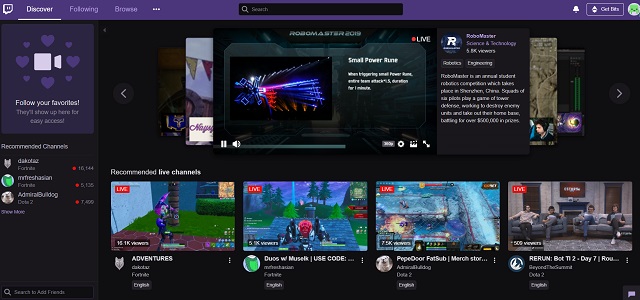 Coming to Mixer, the platform is quite modern with all the features you would need to get started. But there is something that makes Mixer a unique platform among the live streaming platforms. Since Mixer is owned by Microsoft, there is native support for Mixer on Windows 10 PCs and Xbox One. You can easily broadcast your gameplay in a few clicks. No need to go through the hassle of tying key streams and advanced setups.
Besides that, you have standalone apps like MixPlay which lets you interact with streamers in an immersive way. You can easily install MixPlay from Microsoft Store. Also, you can easily broadcast your mobile gameplay using the Mixer Create app. The app is available on both Android and iOS.
All things considered, both the streaming platforms are great in their respective ways. Twitch's dashboard is quite advanced which you won't find anywhere else. But Mixer's deep integration with Windows OS is a huge plus point. Anyway, it all depends on your preference. Which one would you choose?
Unique Features and Issues
When Mixer launched its platform two years back, it came with a co-streaming feature which no other streaming platform had, not even Twitch. The co-stream feature is built for multi-player gaming where streamers can play with multiple people and the audience can interact with all the streamers in one window. It's an amazing tool for interactive gaming which helps the audience see everyone's perspective and allows them to participate in the activity.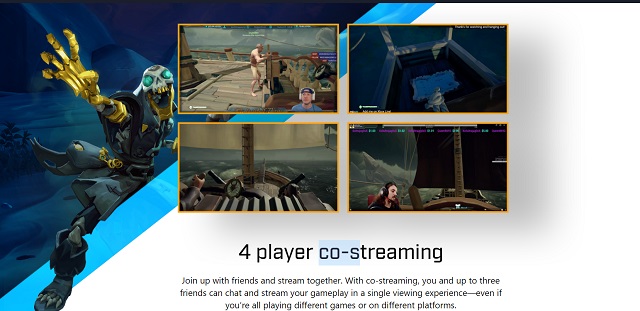 After the popularity of Mixer's co-streaming feature, Twitch also announced Squad Steam which is built on the same premise. Squad Steam is very similar to Mixer's co-streaming feature with multi-player interaction and one-window viewing. However, I like how Mixer has pulled co-streaming effortlessly due to its FTL support. It just feels much more smooth and real-time. Simply put, the co-streaming experience is much immersive on Mixer than that of Twitch.
Besides that, in regards to issues, the Twitch community have been complaining of too many ads during the live streams. There are lots of affiliate banners which ruin the immersive experience during the playback. In contrast, Mixer is a new platform so it doesn't bombard you with ads. In my experience, I didn't encounter many ads on the live stream page so there is that.

Another issue many have raised about Twitch is that the comment section gets hijacked by the toxic audience during live streams who spew hateful comments. Due to the enormous user base of Twitch, automatic moderation doesn't seem to work at all. In comparison, Mixer doesn't have such issues as of now, but it would be left to be seen as Mixer scales to another million in the future.
SEE ALSO: How to Stream on Twitch Using a PC
Which One Would You Choose: Twitch or Mixer?
So that was our deep dive into the battle of two live streaming giants: Twitch vs Mixer. It's evident that Twitch is the ultimate live streaming platform with an enormous audience, various monetization programs and an overall great platform for streamers. But, we can't overlook the promising future of Mixer which is slowly upping its game in every segment. To conclude, you can only decide which is the best live streaming platform that suits your preference. So that is all from us. If the article helped you make a decision, do let us know in the comment section below and mention the reasons as well. We will be happy to know your valuable insights.