Tinder has announced the launch of a new service called Tinder U that's aimed only at college and University students (the 'U' stands for University). It will be available as part of the regular app, but will only be available for students at "4-year, accredited, not-for-profit schools in the U.S. that deliver courses in a traditional face-to-face learning format", says the company.
To log in to the feature for the first time, users must have a .edu email address and be on the campus of their registered university.
Tinder U is being rolled out in the US right now, but is only available on iOS. There's no word on whether it will also be rolled out internationally at some stage, and if it will be available on Android going forward.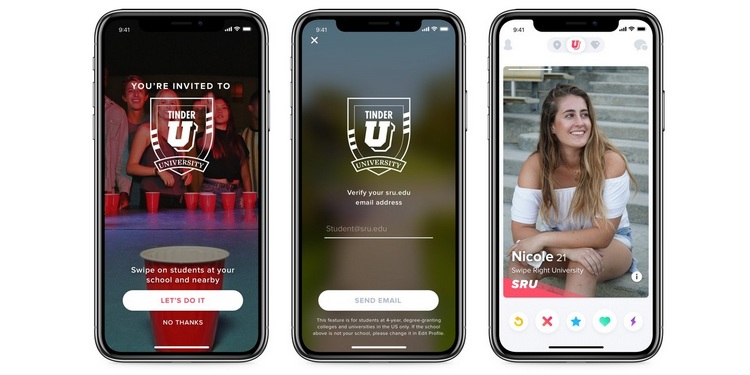 Originally announced earlier this month at the quarterly earnings call of Tinder's parent company, Match, the new option comes with pretty much identical functionality as the main service, allowing users to swipe, match and message as usual. It will, however, have a slightly different UI, with a badge of the user's university reportedly being emblazoned on their main profile image.
It's worth noting here that users will be able to toggle between Tinder U and the regular service irrespective of their location. What's more, while Tinder U is largely meant to bring together students from the same college, the developers say that it will also allow users to swipe on students at nearby schools should they want to date outside their campus.
With Tinder already having a dedicated user-base among young users, the new feature is expected to give them a safe haven from older folks masquerading as youngsters with fake profiles. It will be interesting to see, however, if students will be comfortable letting their fellow classmates know about their romantic proclivities.