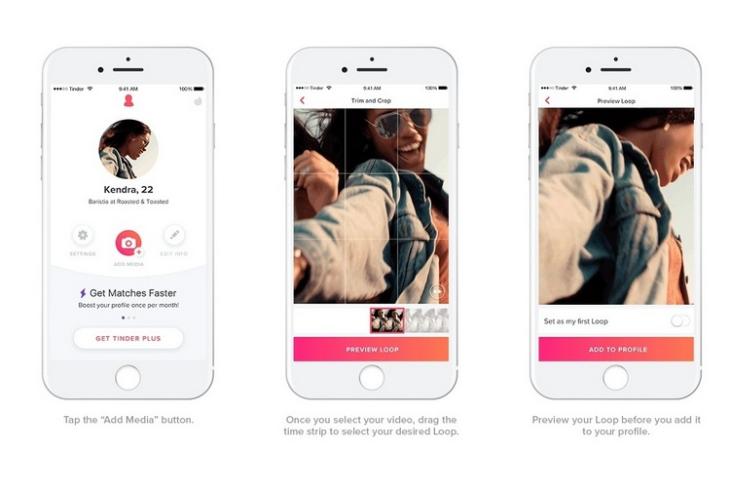 Tinder has announced the roll-out of a new feature that allows users to post GIF-like two-second videos to their profiles alongside regular photos. Called 'Loops', the feature has been in testing since April, when it started rolling out to iPhone users in Canada and Sweden.
Now, the testing phase seems to be over, as the feature is being rolled out on iOS in several countries around the world, including, but not limited to, the US, UK, France, Germany, Spain and more. Sadly, though, there's no word on when Tinder will roll it out on Android, but one should expect that to happen at some stage going forward. Also worth noting is that the feature isn't being rolled out in India just yet, although, several other developing markets in Asia and the Middle East are in the list of countries where its now available. The latest update also comes with another new feature – the option to add three more photos or GIFs, which means each Tinder profile can now have up to a total of nine photos or Loops instead of six.
Users wanting to add a looping video to their profile can do so by tapping on the "Add Media" button and uploading a video of their choice to the app. Once that's done, they can then drag the time strip to fit the two seconds they want looped. There's also an option to preview the loop, so users wanting make some changes can do so without any issue. If everything's just as expected, users can then add it to their profile.