The 'Kiss of Love' event was held on Marine Drive in Kochi to protest against moral policing when Bharatiya Janata Yuva Morcha smashed the restaurant Downtown Café after some young couples as well as students were caught mingling with each other in the restaurant premises.
Slowly, the protest starting to make its presence felt on social media where more people came up in their support. They completely negated the fact that moral policing should be done in a country that proud itself of being the world's largest democracy.
The movement began when their Facebook page made an event asking people to arrive at Marine Drive, Kochi to protest against moral policing. One more aspect that we need to realise from Kiss of Love protest is; it isn't a protest for lovers in general but merely doing a kiss in public to your friend, mother or even a child.
Lathi charge was done, pepper sprays were used but it did not deter the spirit of the protesters.
Here are the pictures that'll let you experience what exactly happened in the Marine Beach of Kochi with 'Kiss of Love' Protest:-
1. The Protesters Start Their Campaign By Kissing Each Other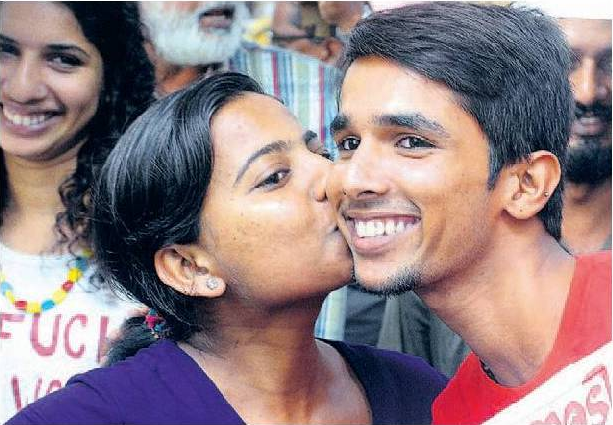 2.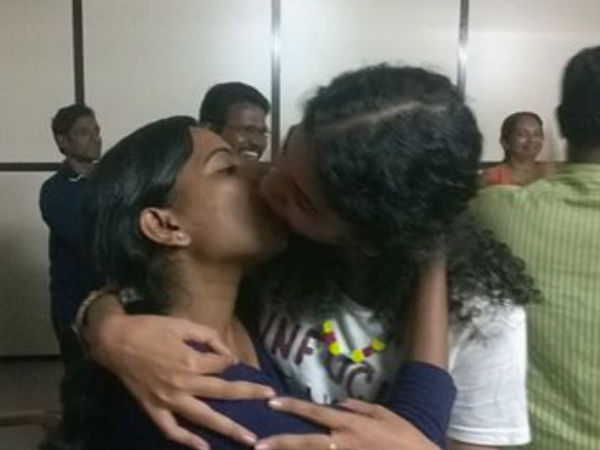 3. Protesters Talking To Media About The Protest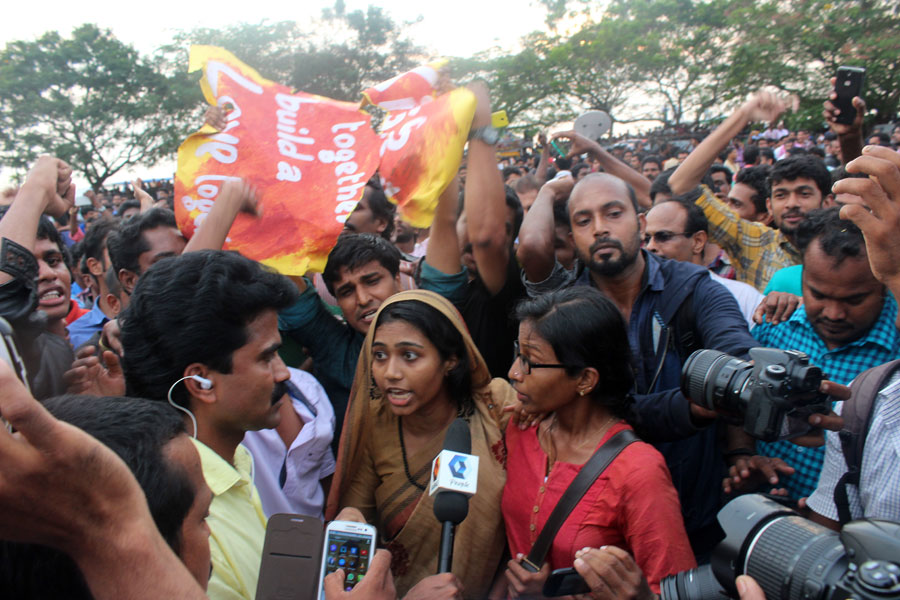 4. And Then The Police Lathi Charge Happened….
5.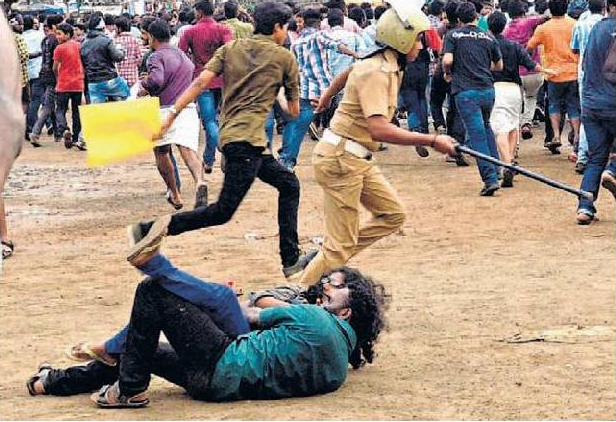 6. Police Trying To Remove Protesters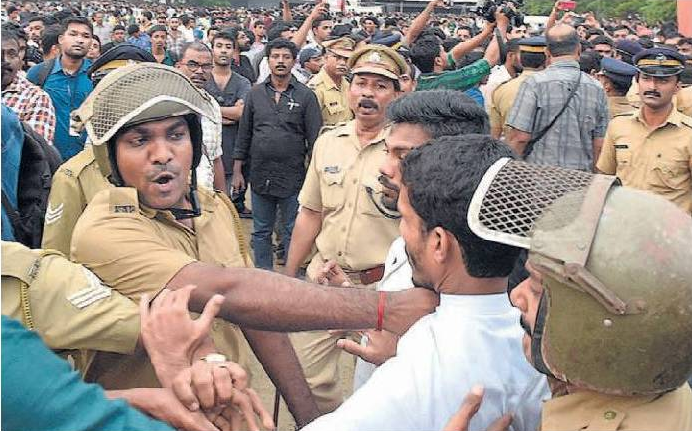 7.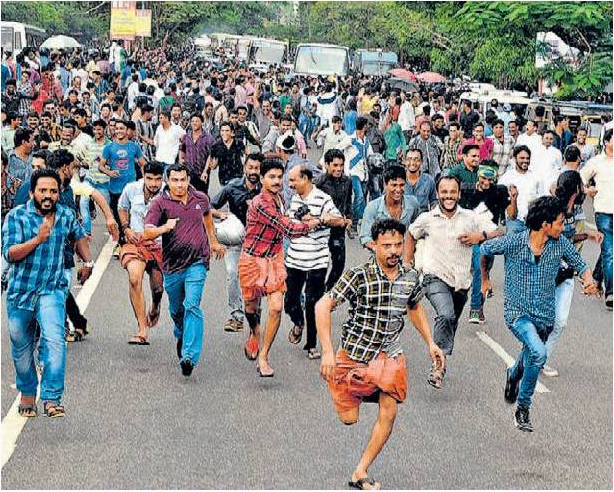 8. Protesters Being Arrested By Police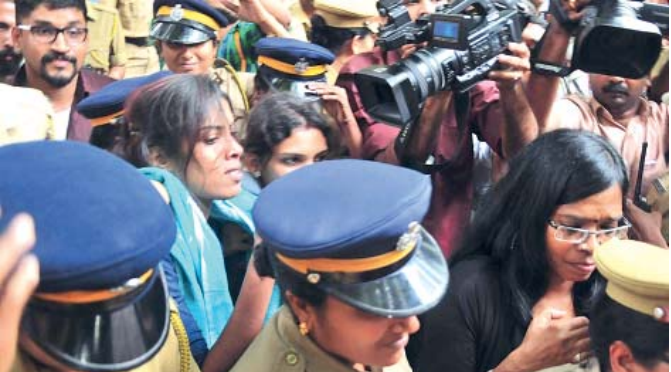 9. Still Making Their Point Inside The Police Van
10. The Opposer's Of The Protest Too Came. This One Kerala Wing Of NSUI.

11. And Here's Shiv Sena.

12. But Still….The Protest Continued Under The Police Custody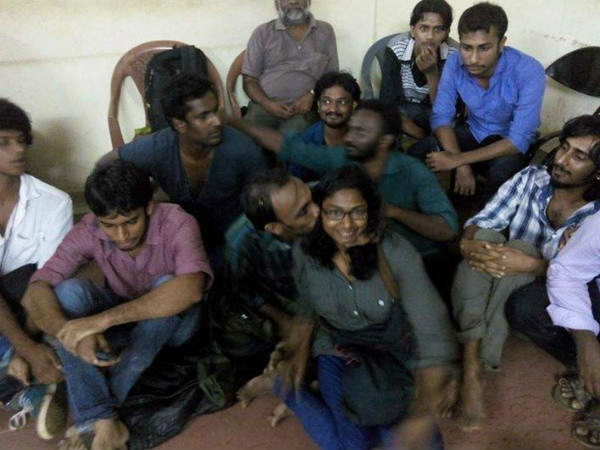 SEE ALSO: Meet Simpson-iyers, South Indian Avatars of The Simpsons (Pics)
Tell us your opinion regarding the 'Kiss of Love' protest in the comment section.