TeamViewer is one of the most popular remote access software in the world. The company has built its reputation by bringing a unified experience across platforms with software that just works. However, TeamViewer is quite costly and mostly meant for bigger teams and companies which can justify the price. If you are running a small business, it would do you good to find a low-cost TeamViewer alternative which not only meets your need but is also cost-effective. One such software that we are going to share with you today is called Sygma Connect and it's one of the best budget remote access and remote support software in the market. In this article, we are going to take a quick look at all its key features to see if it's worth your time and money or not.
Key Features
Sygma Connect is a very lightweight software which works really well. In this section, we are going to take a look at some of its key features to see what it brings to the table.
1. Fast Connection
I have tested quite a few remote access software in the past and I can confidently say that Sygma Connect is one of the fastest remote access software I have used. Establishing a connection is really easy and takes just a few steps, and once you hit the connect button, the remote connection established within seconds. I was happily surprised by the speed of the connection. Sygma Connect is also super fast when you control a remote device and the command and execution happen almost instantly. For me, the fast connection speed is one of the biggest USPs of this software.
2. Transfer Files
Sygma Connect allows users to easily transfer files between the connected machines. While the file transfer speed depends majorly on your internet connection speed, the process itself is pretty easy and doesn't require too many steps. I love how the software automatically opens side-by-side windows for the connected machines so you can easily transfer the files between the two.

3. Instant Text Chat
If you plan to use Sygma Connect for providing remote support then you will be happy to know that there is an instant text chat support. This comes in really handy if you want to understand the client problem while you are remotely controlling and managing their device.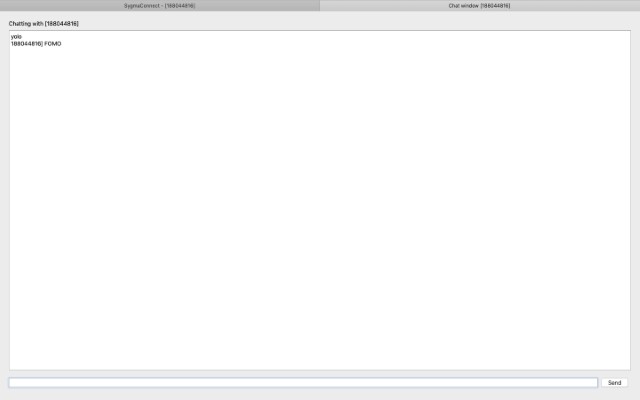 4. Supports Multiple Platform
One of the strengths of Sygma Connect is that it brings support for all the major desktop platforms including macOS, Windows, and Linux. All these platforms get native (c++) apps and the cross-platform connection is quite fast. In fact, I tested the software by controlling a Windows machine using a years old MacBook Air and everything worked really well.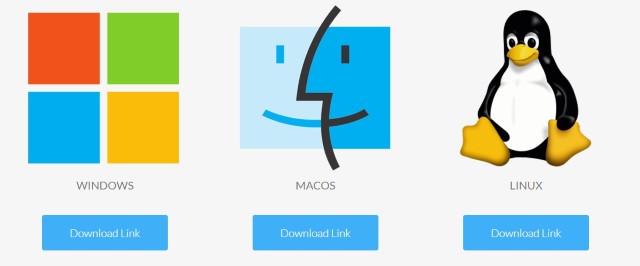 5. Enhanced Security
One of the good things of Sygma Connect is that despite being a low-cost alternative, the company has not skipped on security features. One of the biggest concerns that I have while using a remote desktop software is about security. Since I am accessing a machine over the internet, if the connection is not secure, anyone can snoop in and get remote access to my software. Thankfully, the developers at Sygma Connect has kept this problem in mind and implemented an enhanced security system which uses asymmetric encryption to encrypt all your data. All the traffic is guided through standard HTTPS port and users have a ton of control over security features.
6. Other Features
Apart from all the above-mentioned features, Sygma Connect brings a ton of other features including computer address book, group management, session time tracking, session video recording (coming soon), native ticketing system, geographical cluster infrastructure, and more. Overall, the features that Sygma Connect brings are more than enough for a small business to handle any remote support query that they might need to solve.
User Interface and Ease of Use
Sygma Connect is quite easy to use. One of my favorite thing about Sygma Connect is that the client doesn't need to create an account. They can just download and install the program and they will be provided with an ID and password that they can share with the remote support team to allow them to remotely access their machine. A remote support admin can guide the client through the installation process and it just takes a few minutes to get the connection up and running. Once connected, the software is pretty easy to use with all the key features displayed at the header of the app. Overall, the software is pretty easy to get used to and doesn't have a big learning curve.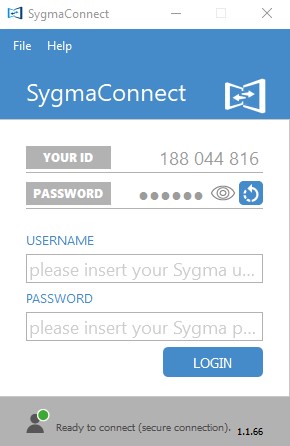 Pricing and Availability
Sygma Connect is available to download and use from its website. You can download the app by clicking on the link below. When it comes to cost, the pricing is pretty straight forward and there are no hidden costs. As far as I can tell, there is no free tier and the paid plans costs €5/user/month. One user can create three simultaneous connection for no extra cost. Comparing to TeamViewer which costs $49/user/month this does seem like a bargain.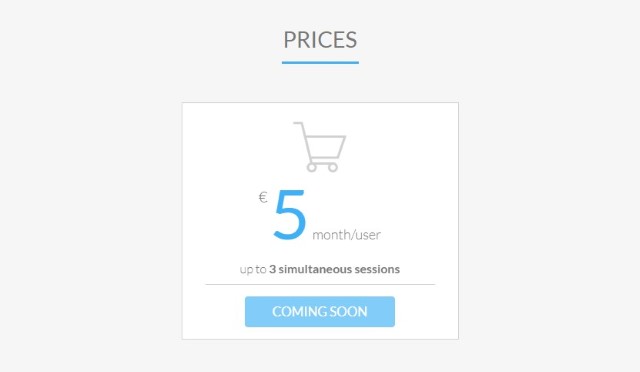 Provide Cheap Remote Support with Sygma Connect
Sygma Connect is a fairly cheap remote support software which works really well. I have tested this software using a Mac and a Windows machine and I found the connection to be quite fast and reliable. If you are looking for a cheap TeamViewer alternative, this is one software that should be on your list. Definitely check it out and let us know if you liked it or not by writing in the comments section below.
---
Load More