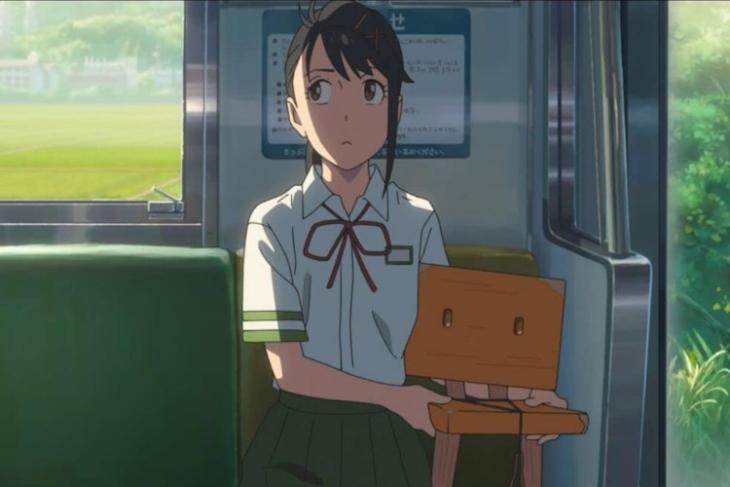 Around a month ago, Makoto Shinkai's latest movie Suzume was released in India. Even the anime's creator paid a visit to India to meet and interact with Indian anime fans. The movie is still running successfully in theatres in many parts of India, and its enormous success reflects in box office numbers. Suzume has surpassed Rs 10 crores in revenue in India; surpassing all previously released anime films in India, including Jujutsu Kaisen 0. Keep reading to learn more about Suzume's India box office collection as well as PVRINOX's success statement.
Suzume's Box Office Rampage in India
Suzume hit the Indian screens on April 21st, and after a month, it have received a great blockbuster tag. PVRINOX Pictures happily shared the message that the anime movie has now crossed the Rs 10 Crore mark all over India. As we mentioned in our Suzume review, it was yet another amazing tale from the creator of Your Name, Weathering with You, etc.
The Indian anime community is growing on a massive scale, and everyone adored the movie to the core. No wonder it has collected more than Rs 10 crores in revenue to become the No. 1 Japanese film released in India! Every country where Suzume was released has turned gold in terms of BO collections, not just in India.
Upon Suzume's great box office collection in India, Koji Sato, the Director General of Japan Foundation New Delhi, asserted,"We are very happy to hear that many Indian people enjoyed the beautiful masterpiece Suzume." Furthermore, the CEO of PVRINOX Pictures Kamal Gianchandani stated, "The Indian Otakus have welcomed this distinctive storytelling method, colorful graphics, and cultural intricacies portrayed in anime, fostering a greater appreciation and understanding of the Japanese culture. We look forward to showcasing more of such exemplary work in the upcoming times."
The growth of the anime community in India has been bonkers and the company wants to ensure that every otaku from India can watch anime on the big screen. This was confirmed by the executive director of Bijli, PVR Ltd who said "Japanese anime is a significant part of our line-up now and we have tied up with studios in Japan to bring a new film to India every two to three months. We see traction for the genre not just in metros but in tier-two and tier-three towns too." This means everyone will be able to witness and enjoy upcoming anime movies as well as re-releases in PVR theatres nearby.
Makoto Shinkai Expresses Gratitude to Indian Fans
Makoto Shinkai, the creator behind this magical film thanked all the Indian fans for making Suzume a blockbuster. He also added that he enjoyed the Indian premiere of Suzume during his visit. With Suzume's success, PVRINOX recently announced the Makoto Shinkai Film Festival in India, and he talked about the respective film festival as well.
Though Suzume's success in India is shattering every box-office record, I'm sure it's just the beginning of anime culture adoption in India. We will see lots of anime movie releases in the country soon. With that said, did you attend the Makoto Shinkai Film Festival? Let us know in the comments section.