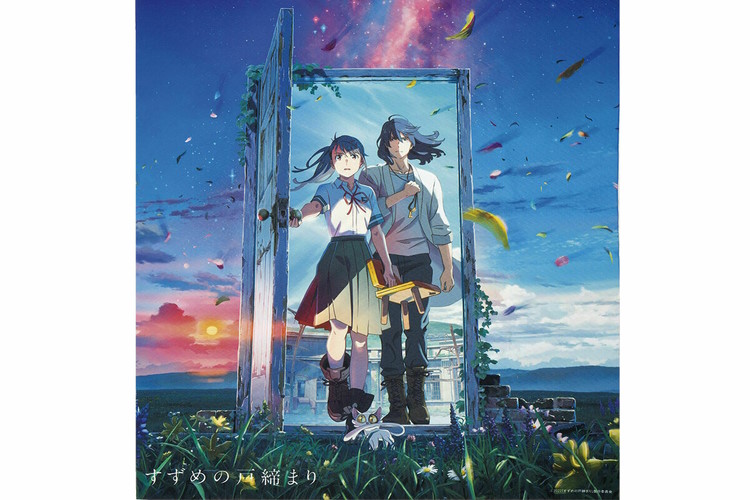 The renowned Japanese animator and filmmaker Makoto Shinkai's latest work "Suzume" has been the talk of the anime town for the past few months since its initial release in November, 2022. As usual, the Indian anime fans had to wait a long time to witness another gorgeous visual extravaganza from Makoto Shinkai. But the wait finally came to end, as the pre-release fan screenings of "Suzume" was held recently in major metropolitan cities across India. At the same, the official release date for the Suzume movie in India was also announced. We now have another spectacular news from Team Suzume, and it has taken Indian fans' hype to the next level. Read on to find out about Suzume no Tojimari's release date and bookings in India.
Makoto Shinkai Visiting India for Suzume Movie Premiere
Yes! You heard that right! Makoto Shinkai, the Japanese filmmaker famous for his popular works like Your Name, Weathering With You, 5 Centimeters per Second, and more is coming to Mumbai, India. The Twitter handle of PVR Cinemas officially announced the release date of the Suzume movie in India, which is April 21, along with a pre-release fan screening a few days back.
Now, they are back with a bang to announce that the legend Makoto Shinkai will be coming to PVR Citi Mall, Andheri (W), Mumbai on 20th April for the movie's magnificent premiere. Furthermore, they also mentioned that the respected filmmaker will also participate in a Q&A session with Indian anime fans. So, otakus of Mumbai, it's your time to shine. Make sure to visit PVR Cinemas to watch the movie and witness our favorite director answer your question himself – in the flesh!
The famed director Makoto Shinkai also confirmed his trip to India on his official Twitter handle. He expressed his excitement by mentioning he "can't wait to meet fans in India!"
Suzume no Tojimari Anime Movie: Ticket Booking in India
Since Suzume no Tojimari's release date in India is now confirmed, anime fans are eagerly waiting for the opening of ticket bookings. PVR Cinemas has announced that the tickets will be available soon and hasn't mentioned any specific time. So, for now, we don't know the exact time, but we are keeping a close eye on their official Twitter account. We will update this article with booking links as soon as PVR reveals more details. So, stay tuned until then.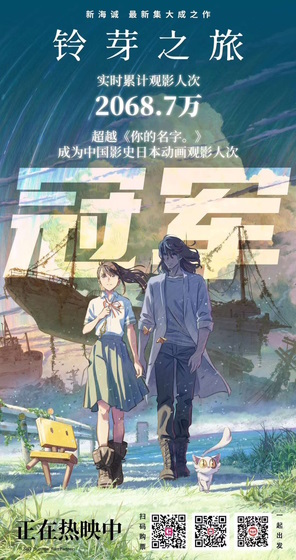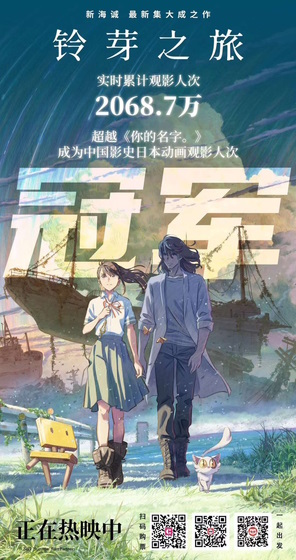 Suzume no Tojimari Release in India
Well, that's it for the latest news about Suzume no Tojimari's release and Makoto Shinkai's visit to India. We hope anime fans in Mumbai can make use of this once-in-a-lifetime chance to see this beloved filmmaker and also celebrate this movie along with him. For the fans in other cities, we just have to wait for the official release on April 21st and enjoy the movie on big screens soon. We are also excited to watch Suzume and plan to share our opinions on the movie very soon. In the meantime, are you going to see the Suzume movie in theaters? Do share your excitement in the comments below.
Will Suzume no Tojimari release in India?
Suzume no Tojimari is confirmed to release on April 21st in India. Also, a grand premiere along with the director of the movie, Makoto Shinkai, is set to happen on April 20th in Mumbai.
Will Suzume no Tojimari be on Netflix?
Currently, we don't know the OTT platforms which will be streaming the Suzume movie. We will share the details in a separate article when streaming details are confirmed officially.
---
Load More