There are a ton of third party keyboard apps available on both the Google Play Store, as well as the Apple App Store. While some bring intuitive typing styles, some bring cool stickers, while others specialize in sending emojis. However, it can be a little tough finding a keyboard that lets you type with ease, send emojis, GIFs, stickers, while also letting you create your very own sticker. Well, Sticker Market Emoji Keyboard brings all of that and more. The free keyboard app available on the Play Store and App Store is an app that's definitely worth a shot, especially if you text a lot. So, what are we waiting for? Let's get into the details of Sticker Market, right?
Key Features
Let's start by talking about the key features of Sticker Market Emoji Keyboard:
As the name suggests, the app brings a sticker market, which includes a ton of static and animated stickers. The app categorizes stickers on Trending, Top Free, Top Paid and New Releases. Also, if you are someone who creates stickers, you can become a "creator" as well.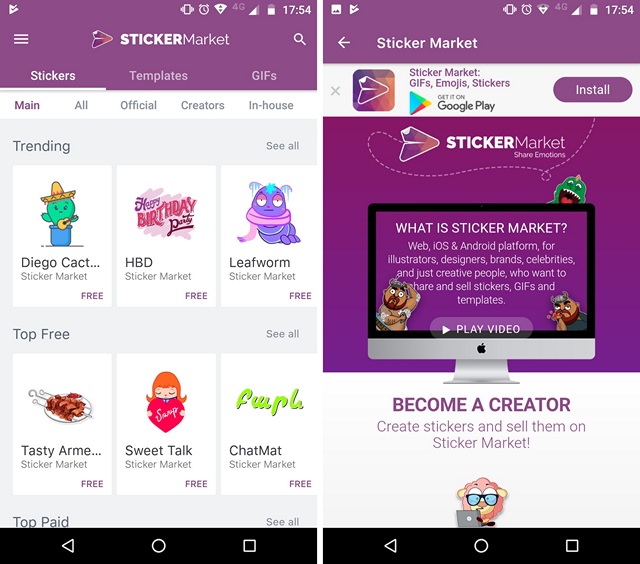 Face Emojis and Sticker Cam
Like Snapchat, Instagram, Facebook and many other apps out there. The app brings various mask filters that you can use in its "Sticker Cam" feature. There are masks like hats, glasses, costume and other fun categories. You can use these masks to create your own stickers. There's also the ability to make your own face emoji by just cropping your face.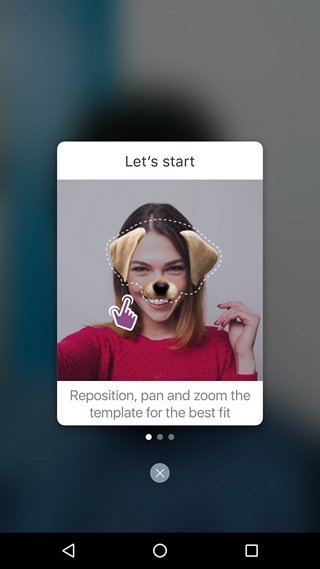 The Sticker Market Emoji Keyboard app also includes GIFs. The app shows you the trending GIFs and you can search for GIFs as well. That's not all, there are various categories of GIFs, based on actions, adjectives, animals, anime, emotions, fashion, nature, news etc. There are a ton of GIFs here!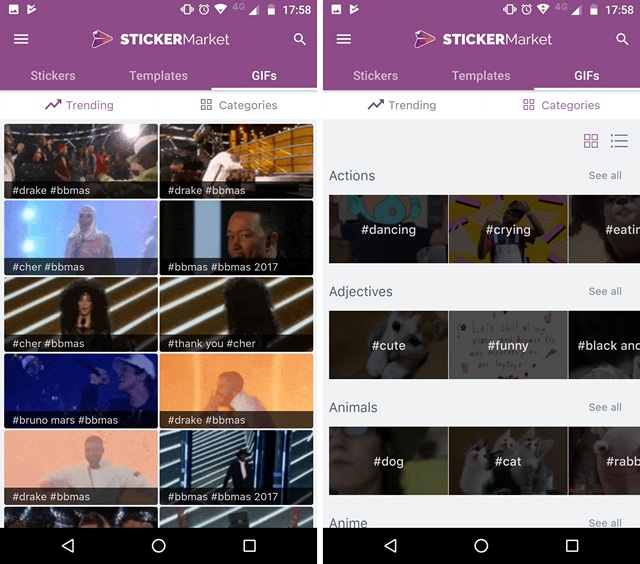 All of the aforementioned features are built into the cool Sticker Keyboard. With the keyboard, you can choose and send from a plethora of stickers and GIFs. Plus, you can also send your face stickers and face emojis.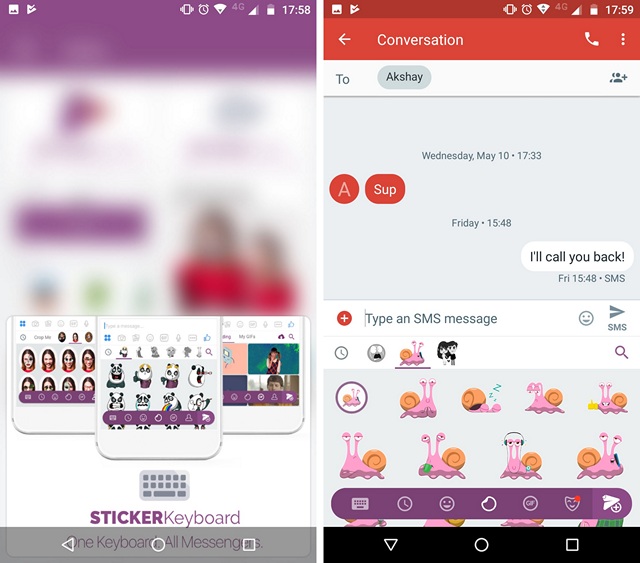 Sticker Market Emoji Keyboard is a pretty simple app with features that are straightforward. However, it does include a few nice touches, like cloud integration. The app offers 5 GB of free cloud storage, where you can store the face emojis, stickers, any templates for the Sticker Cam and GIFs. Since the app is available on Android, iOS and Chrome, you can access them from your PC or mobile.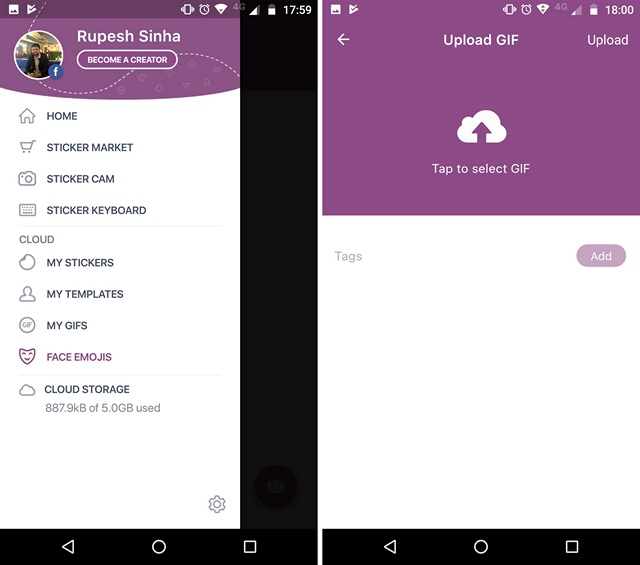 User Interface
The UI of Sticker Market Emoji Keyboard is as straightforward as it gets. In the home page, you get three tiles showcasing the most important features of the app: Sticker Market, Sticker Cam, and Sticker Keyboard. In the Sticker Market option, you get various stickers templates for the Sticker Cam, and GIFs. There's also a search button that lets you search for stickers, templates and GIFs, while also showing you the "Trending Searches".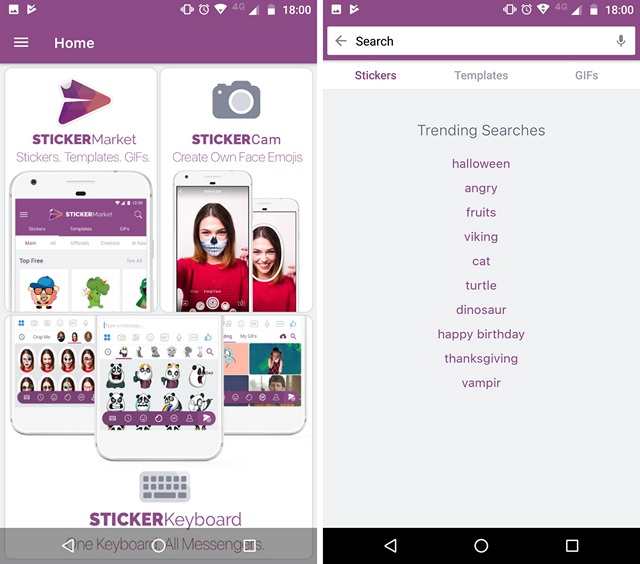 The Sticker Cam option directly takes you to the camera, where you can use the various mask templates and the Sticker Keyboard option brings you the various settings around the keyboard, like languages, themes, dictionary etc. Other features are buried in the hamburger menu, which lets you view the stickers, templates, GIFs and face emojis you have saved, while also letting you know the cloud storage you've used. There's also the settings button, which takes you to the "Settings" page of the app, where you can check out account settings, read the FAQ etc.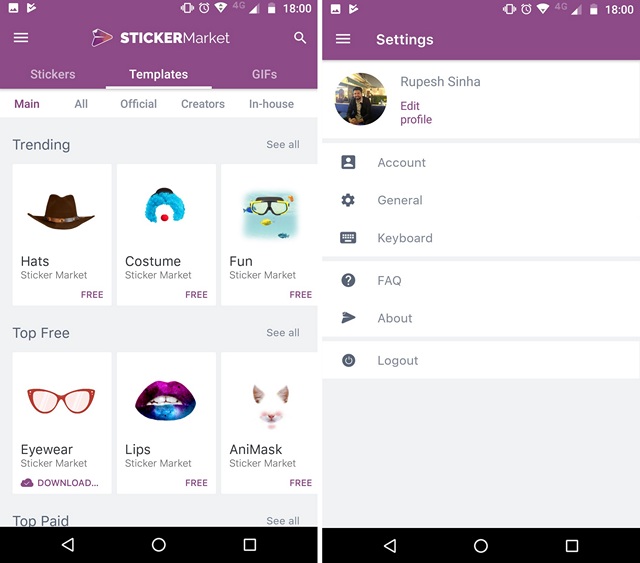 As you might have noticed, the interface on the app is pretty straightforward, with the most important features in the app available at a tap from the home screen.
Ease of Use
As you might have guessed, the Sticker Market keyboard app is pretty easy to use. When you first open up the app, you will have to create your account. You can do so via Facebook, Google or sign up via email. Once it's done, the app asks you to enable Sticker Market Emoji keyboard. Once done, the app opens up and you can play with the various stickers, GIFs and mask templates at your disposal.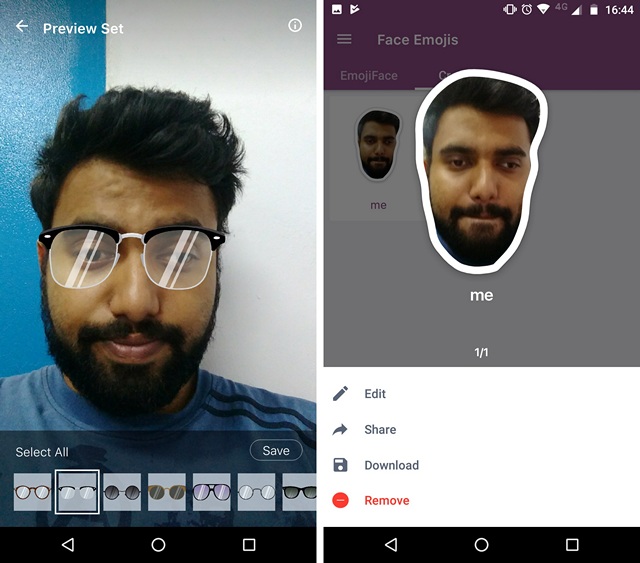 When it comes to the all important keyboard, Sticky Market does miss the mark a little. While it's based on Google keyboard, it lacks a few important features like glide typing and lacks various languages. Having said that, the ability to send stickers, GIFs, emojis, face emojis from a single place is certainly handy and it works very very well. Overall, the app works as it's supposed to, with no problems whatsoever.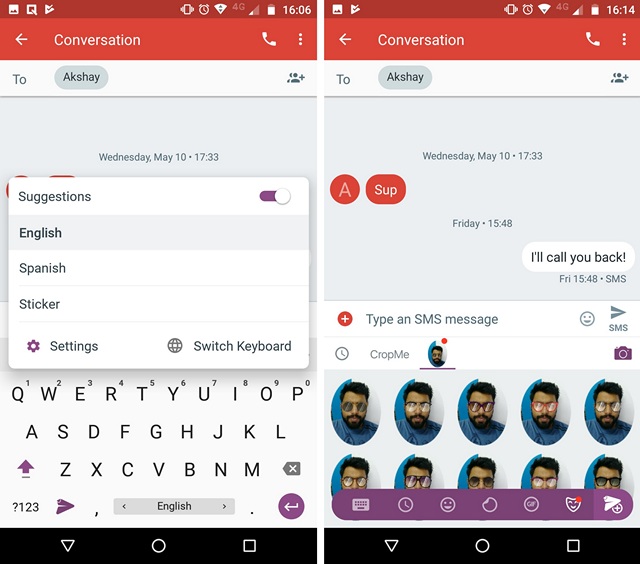 Pros:
Ton of stickers to choose from
Face stickers and emojis
Ability to send stickers, emojis, GIFs and more
Cloud integration
Cons:
Keyboard lacks a few features
Ready to Send Stickers, GIFs, Emojis, Face Emojis from A Single Keyboard App?
Gone are the times when you'd have to use separate apps to send GIFs, stickers or create custom emojis and stickers, because well, Sticker Market Emoji Keyboard does it all and that too pretty well. So, what are you waiting for? Give the app a try and let us know your thoughts on it in the comments section below. Sticker Market: Emoji keyboard is available for free on the Play Store and App Store but includes in-app purchases for paid stickers and templates.
Sticker Market: Emoji keyboard on Play Store (Install)
Sticker Market: Emoji keyboard on App Store (Install)