Every year, numerous game titles are released into the world and only a handful of them are able to amass any fans. The best example anyone can cite to sum up 2017 has to be PlayerUnknown's Battlegrounds, which saw as many as 3 million concurrent players enjoying a Battle Royale match on a remote island.
But, to make everyone aware of the popular game titles of the previous year, Valve, the company behind Steam, has compiled a 'Best of 2017' to cover as much ground as possible.
Here's the complete list, divided into multiple categories to make it easier to discern the area of success for games released in 2017:
Steam: The Best Games of 2017
Top Selling Games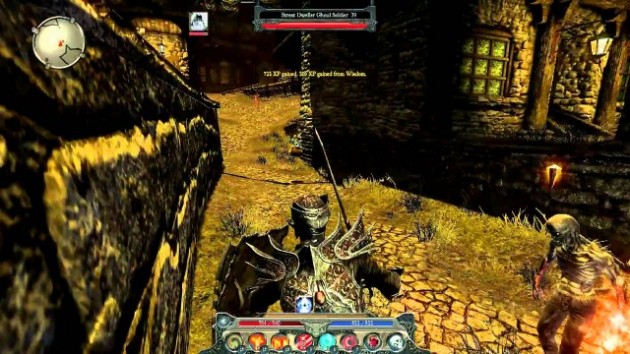 Steam has put together the list of top selling games on the basis of who earned the most revenue during the previous year. The revenue figures include everything ranging from a game's sales, Steam revenue, in-game transactions, as well as DLC's. The result covers a plethora of titles, where we've listed the best of the best (platinum) underneath:
Divinity Original Sin II
H1Z1
Rocket League
Ghost Recon Wildlands
Rainbow Six Siege
ARK: Survival Evolved
Grand Theft Auto V
PlayerUnknown's Battlegrounds
Warframe
The Witcher 3: Wild Hunt
Dota 2
Counter-Strike: Global Offensive
You can check out the complete list of top-selling games of 2017, from Platinum to Bronze, right here.
Top Played Games
After compiling a list on the basis of the total revenue for popular gaming titles, Steam has put together a list of games based on the 'peak number' of simultaneous players. Here, we have listed the game titles with over 100,000 simultaneous players:
Payday 2: Ultimate Edition
Rainbow Six Siege
Grand Theft Auto V
PlayerUnknown's Battlegrounds
ARK: Survival Evolved
Counter-Strike: Global Offensive
H1Z1
Warframe
Dota 2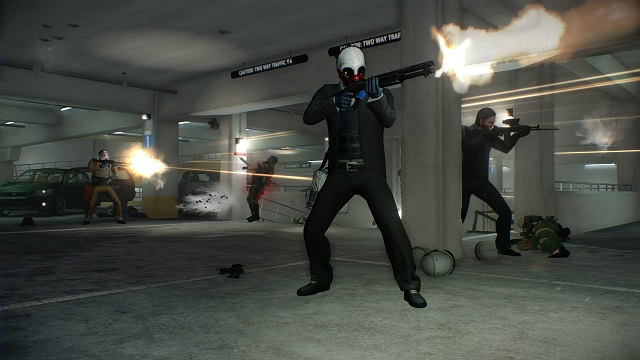 Apart from the aforementioned titles, you can also check out the list of games with over 50000, 25000 or 15000 simultaneous players right here.
Top New Releases
Steam, in its official blog post, mentions that picking out the best new game title releases for the year 2017 was the most challenging category of all. The gaming marketplace tried going about this list in multiple ways but felt that there was no sure-shot of determining a new release compilation without missing out on certain titles.
Hence, Steam decided it was best to organize game titles that achieved a sizable level of commercial success by splitting them on the basis of the months they were released. You can check out the complete list of "Top Selling New Releases of 2017" right here.
Best Selling VR Experiences
While augmented reality experience may have shaken the world, thanks to Apple's ARKit and Google's ARCore, virtual reality has not completely fallen dead. Over 1,000 VR titles were released in 2017, but here are the top-selling VR experiences:
Hot Dogs, Horseshoes and Hand Grenades
Gorn
Job Simulator
Space Pirate Trainer
Rick and Morty: Virtual Rick-ality
Fallout 4 VR
Arizona Sunshine
Tilt Brush by Google
Raw Data
Superhot VR
Audioshield
Onward
You can check out the complete list of best selling VR games, from Platinum to Bronze, on Steam right here.
Top Early Access Graduates
Officially launching a game title directly to the public, only to face backlash over bugs is not the wisest decision. Hence, developers first release an early access trial of their titles to get feedback and improve before making the game publicly available to everyone. Here's a list of some of the most notable early access games released via Steam:
Day of Infamy
Divinity Original Sin II
Endless Space 2
ARK: Survival Evolved
The Long Dark
Battlerite
Everspace
Portal Knights
PlayerUnknown's Battlegrounds
Slime Rancher
Torment: Tides of Numeria
Ultimate Epic Battle Simulator
You can check out the complete list of early access grads, from Platinum to Bronze, right here.
SEE ALSO: 25 Best Smartphones Games of 2017 – Beebom's Picks 
So, if you've just recently been bitten by the gaming bug then the aforementioned list of the greatest game titles on Steam will definitely encourage you to pick from among some of the most popular titles to test your might. Does any game title particularly stand out to you? What games, according to you, was the best of 2017? Let us know your opinions in the comments down below.