2017 is shaping out to be one of the best years for the smartphone gaming industry, as the year has seen the release of a lot of awesome new games which are both fun to play and have engaging stories. We saw the release of awesome games from both established game studios and indie developers which made this year extra special. I love indie titles as each indie game brings its own quirk and design which we normally don't see in games produced by an established game company. Well, the year is about to end and its time for us to round up the best games released this year. So, without any further delay, here is our list of 25 best smartphone games which released or became popular in 2017:
Note: The games are in no particular order and we, the Beebom team, have enjoyed playing each and every one of them.
Best Games of 2017 for Android and iOS
1. Monument Valley 2
You know a game is important when Apple itself brings the devs to their WWDC conference to mark the release of the game. The original Monument Valley was loved by both the critics and users alike for its breathtaking design and simple yet challenging gameplay. Monument Valley 2 builds on its predecessor and brings all the features which we loved about the original game. You traverse through breathtakingly design buildings as you find the hidden pathways to guide a mother and her child home.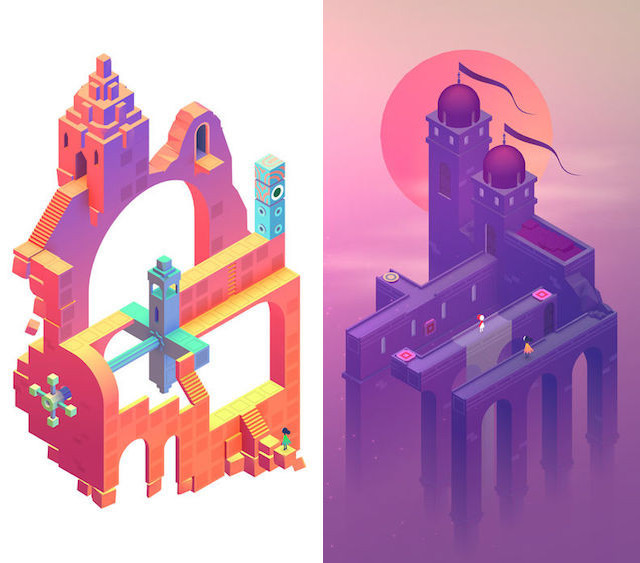 Download: Android / iOS – ($4.99)
2. Framed 2
Framed 2 is the sequel to Framed (Android / iOS) which was a critically acclaimed game. The game was popular because of its use of comic book style graphics and simple yet enjoyable gameplay. Framed 2 builds on that legacy and brings back the similar noir puzzle game where you re-arrange panels of an animated comic book to change the outcome of the story, albeit, with a whole new and engaging storyline.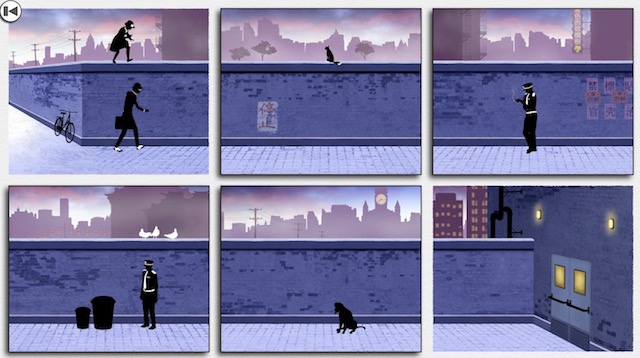 Download: Android / iOS – ($4.99)
3. Old Man's Journey
This is probably my favorite game released this year, mobile or otherwise. The game takes you on a beautiful journey as you journey as an old man's life through his memories. It's an artistic masterpiece with an incredibly written story. In the game, you interact with the serene, whimsical environment as you solve playful puzzles and shape the landscape around you. If you haven't played this game before, leave everything and download it right now.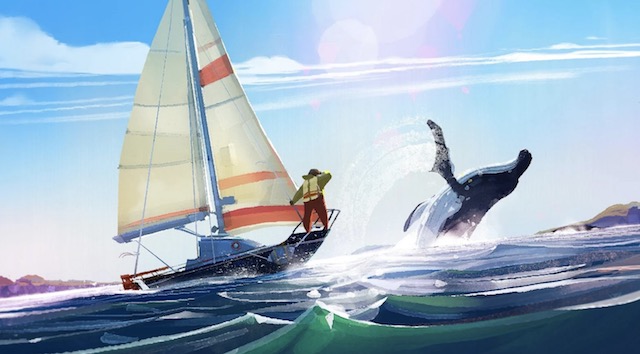 Download: Android / iOS -($6.49 on Android / $1.99 on iOS)
4. Into the Dead 2
Into the Dead 2 is the long-awaited sequel to extremely popular Zombie game franchise which puts you in a race to save your family. In the game, you arm yourself with an arsenal of powerful weapons and do whatever it takes to survive. Run and avoid zombies, use weapons to mow down and massacre the dead, and more. It's one of the best zombie apocalypse games to hit the market.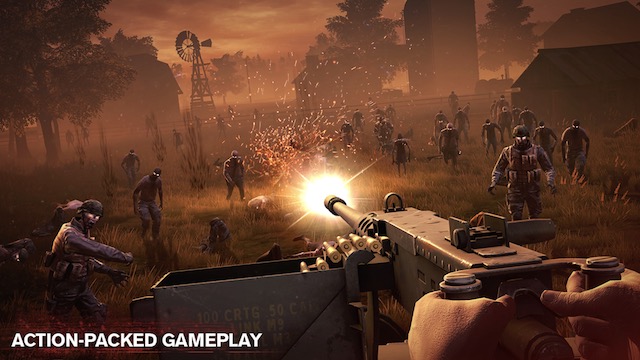 Download: Android / iOS – (Free with in-app purchases)
5. The Witness
The Witness is a beautiful game which places you on an unknown island full of puzzles and surprises. You play as a character who has lost his memory and have to explore the island for clues to regain his memory and find his way home. You are surely going to enjoy this one.
Download: Android / iOS ($14.99 On Android / $9.99 on iOS)
6. Reigns: Her Majesty
Reigns: Her Majesty is a decision-based game which puts you in a world where you have to outwit and outlast those that would seek to depose you. You have to maintain the balance between the kingdom's most powerful factions, use mystical items from your inventory, and navigate the increasingly complex politics and personal relationships of your dynasty. This is one of those games which you cannot put down once you start.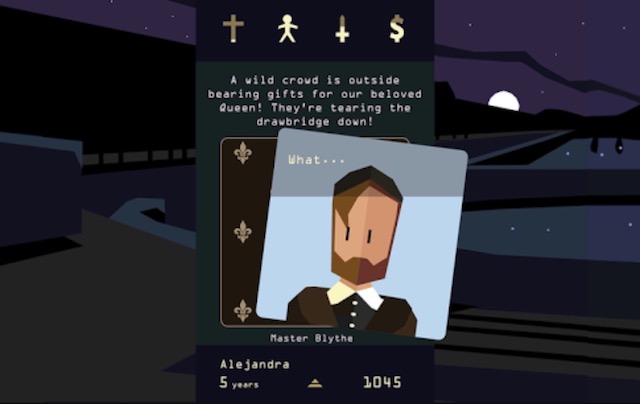 Download: Android / iOS – ($2.99)
7. Shadow Fight 3
Shadow Fight 3 is a classic one-on-one dueling game where you fight opponents, win battles, upgrade your character, and climb the leaderboard. The best part of this game is that even though it's a fighting game, there's a story underneath which makes this game irresistible. I loved the previous two-iterations of Shadow Fight and this one is even better.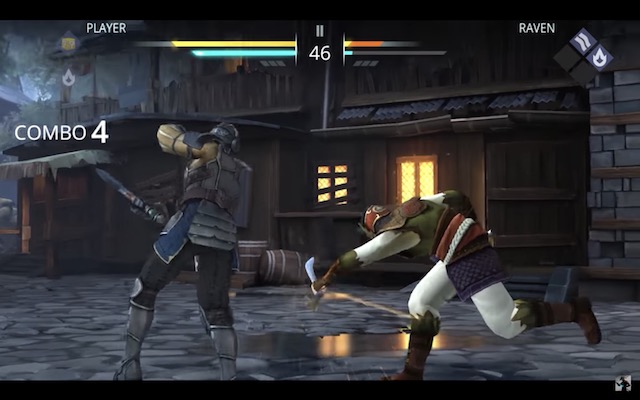 Download: Android / iOS – (Free with in-app purchases)
8. Stick Fight: Shadow Warrior
If you want an over-the-top fighting game, Stick Fight: Shadow Warrior is the one to look at. You play as a stick figure who is battling hordes of enemies. The graphics are really cool and there are a lot of quirky weapons to choose from. This one is a great time killer.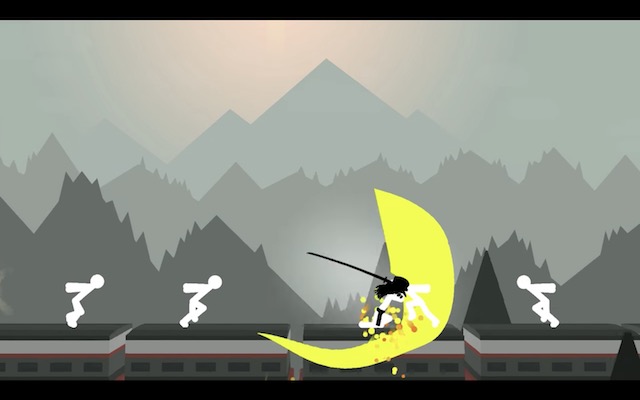 Download: Android / iOS (Free with in-app purchases)
9. Thimbleweed Park:
This is one of the best retro-styled thriller games out there. You play as one of the five characters who have to discover the secrets of a small town name Thimbleweed Park. The game starts with the discovery of a dead body but as it progresses you realize that it's the least of your problem. A very fun, engaging, retro-styled game which is worth every dime it's asking for.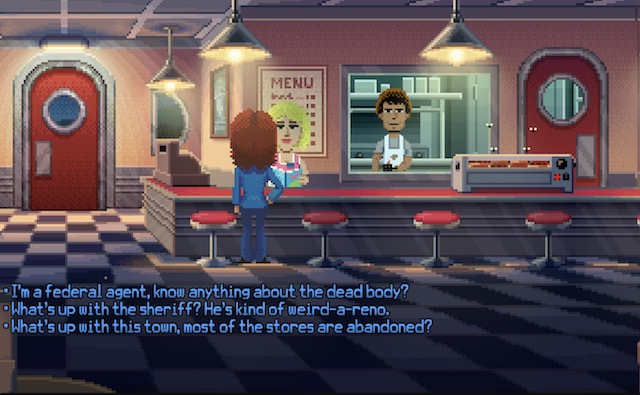 Download: Android / iOS ($12.99 on Android / $9.99 on iOS)
10. Animal Crossing: Pocket Camp
I am not ashamed of calling myself as a Nintendo Fanboy as I like every title that they release. That's why I was so happy when Nintendo decided to release Animal Crossing: Pocket game for iOS and Android devices. If you are familiar with Nintendo games, you know what you are getting. You are in for some of the best designed beautiful graphics, engaging gameplay, and a lot of fun. I do hate the insane micro-transactions in the game, but other than that, I have no complains.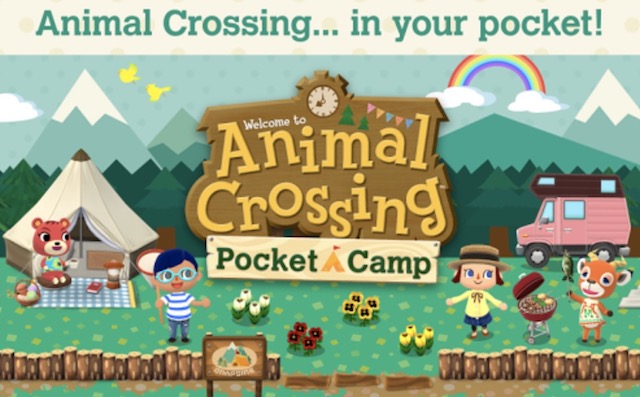 Download: Android / iOS – (Free with in-app purchases)
11. Bury me, my Love:
If you love a story-driven game, you are in for a treat. The game is a text-based adventure game about a Syrian refugee couple (Nour and Majd), who are trying to make their way to Europe. The journey is perilous and full of pain and hurt. Don't blame me if you drop a tear or two while you are playing this game. A must play game of 2017.
Download: Android / iOS ($3.99 on Android / $2.99 on iOS)
12. Gorogoa
This is one of the most beautifully designed if not the most beautiful game on the App Store. It's a puzzle game which takes it genre to a whole another level. It sports gorgeous hand-designed illustrated panels that players have to arrange and combine in imaginative ways to solve puzzles. This one is a treat for your eyes.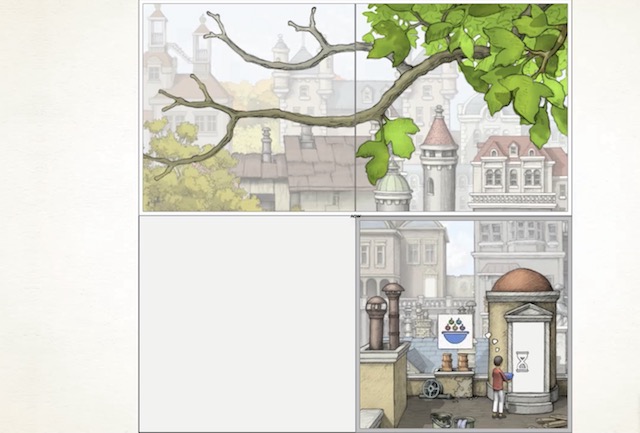 Download: iOS – ($4.99)
13. Vertigo Racing
Although the game was released back in 2016, it really gained popularity in 2017 and hence it made the list. It's a simple racing game which lets you race using vintage cars on hilly roads. The aim is to collect all the vintage cars and beat the high-score. It's a fun time killer which is also pleasing to eyes.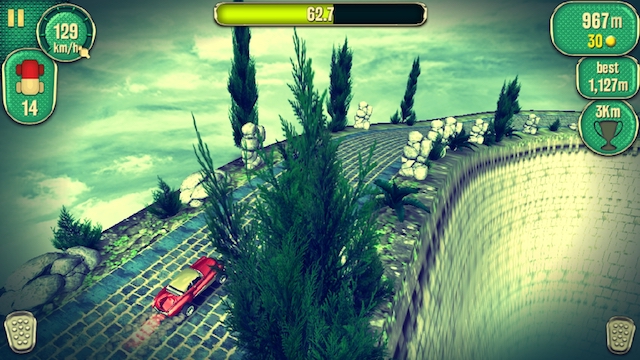 Download: Android / iOS – (Free with in-app purchases)
14. Planescape: Torment Enhanced Edition
Uncover secrets of past lives in this story-rich, tactical roleplaying game set in Sigil, a dark fantasy city at the heart of the Dungeons & Dragons multiverse. Explore the planes, survive combat alongside a party of bizarre companions, and solve puzzles unlike any ever seen in the genre. One of the must-play games around.
Download: Android / iOS – ($12.99 on Android / $9.99 on iOS)
15. Arkanoid Vs. Space Invaders
If you love classic retro games, this one will fall right up your alley. It's a mashup between Arkanoid which is a block-breaking game and Space Invaders which is a shoot-em-up game. What you get is a game which has crazy fast gameplay and is extremely fun to play.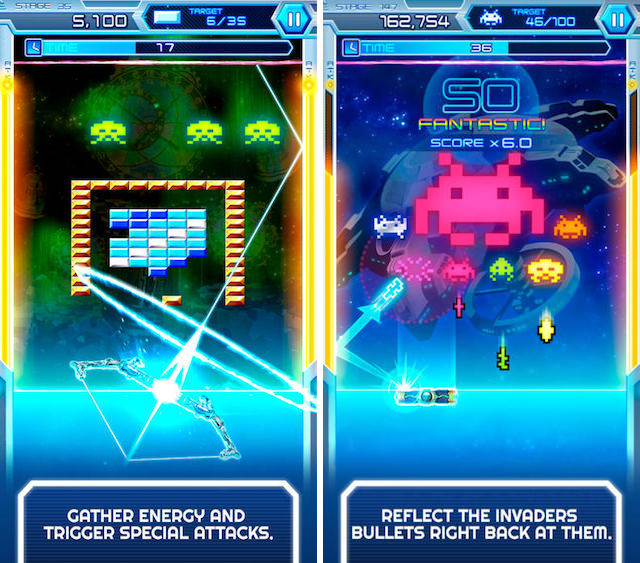 Download: Android / iOS ($6.99 on Android / $4.99 on iOS)
16. Path Through the Forest
Yet another beautiful puzzle game which is extremely fun to play. You play as the character Amy, whom you have to guide through challenging path by solving puzzles. The gameplay is challenging as each stage uses entirely different mechanics. This also makes the game unpredictable and you never get bored throughout the game.
Download: Android / iOS – (Free on Android / $0.99 on iOS)
17. Linelight
It seems that 2017 is the year of beautiful puzzle games as yet another one makes our list. This one does take a different approach as the game takes you inside a universe made of lines where the visuals are astounding and the music is relaxing. It's a fun game you will play when you want to relax your mind and enjoy a game without having to invest too much of yourself.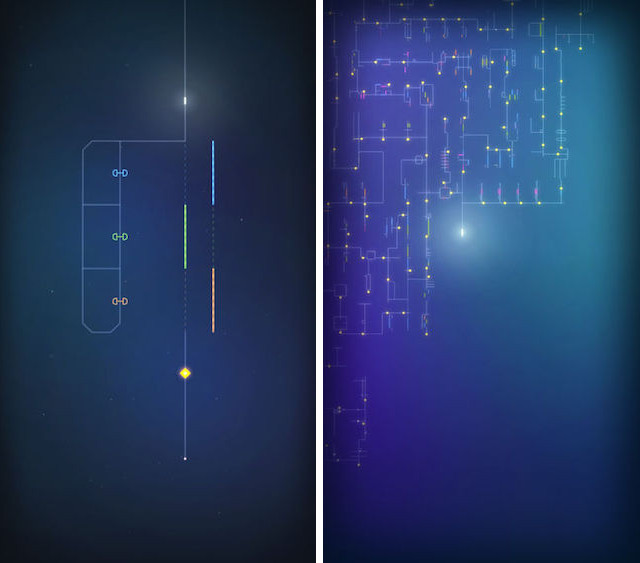 Download: Android / iOS – ($1.99)
18. Chilly Snow: Android
It' an endless runner game with beautiful and minimalistic graphics. What's more to say, it comes with all the highs and troughs that come with endless runner games. If you enjoy the genre, you will also love this one. In a way, it reminds me of Alto's adventure (Android / iOS).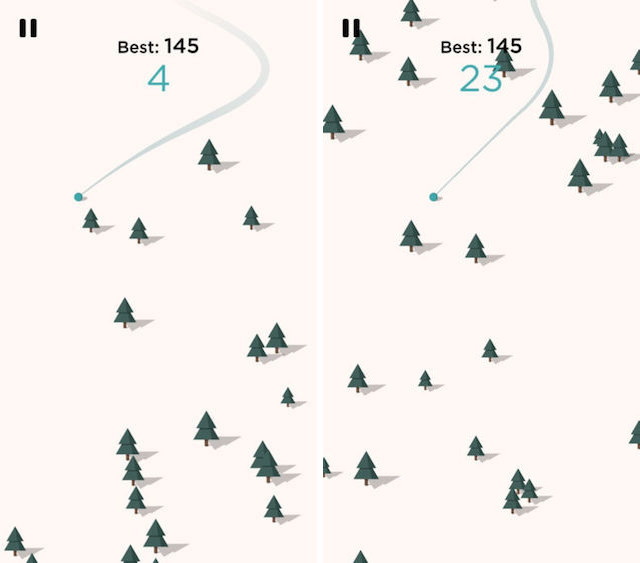 Download: Android / iOS – (Free with in-app purchases)
19. FROST
This is a beautiful little time killer. In the game, you have to draw paths to guide the flocking spirits to their home planets. There are countless beautiful creatures which emerge from light and you will have to bring balance to a world in constant motion, and unravel its mysteries. It reminds me of Auralux (Android / iOS), only it's way better.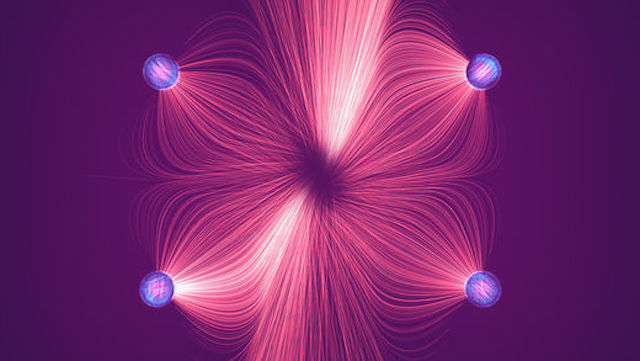 Download: iOS ($4.99)
20 Reckless Getaway 2
It's a high-octane racing game through and through. The aim is to reach the most-wanted list of the police without getting busted. You get loads of epic cars, simple controls, free-roaming levels, awesome graphics and more.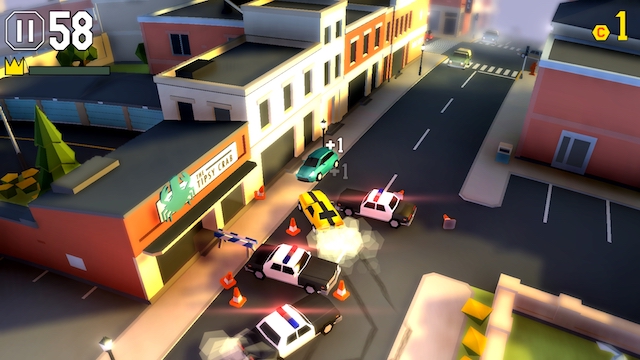 Download: Android / iOS – (Free with in-app purchases)
21. Crash of Cars
It's one of my most played game of this year. Its simple and chaotic, and I love it. It's an online multiplayer game where you are competing with other players to collect as many crowns as possible. You can arm your car with weapons and destroy your enemies. Destroy others, collect crowns, and unlock new quirky cars. One of the best time-killers around.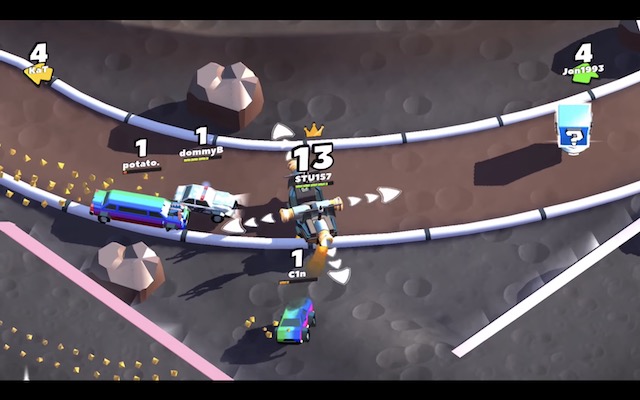 Download: Android / iOS – (Free with in-app purchases)
22. Nova Legacy
Nova Legacy is one of the best first-person sci-fi shooter games that you can play on your smartphone. The gameplay is satisfying and engaging. Once you start playing the game, you won't even notice how quickly the time flies. In the game, you fight aliens and uncover the truth behind their surprise attack. If you played the original Nova game, you will love this one too.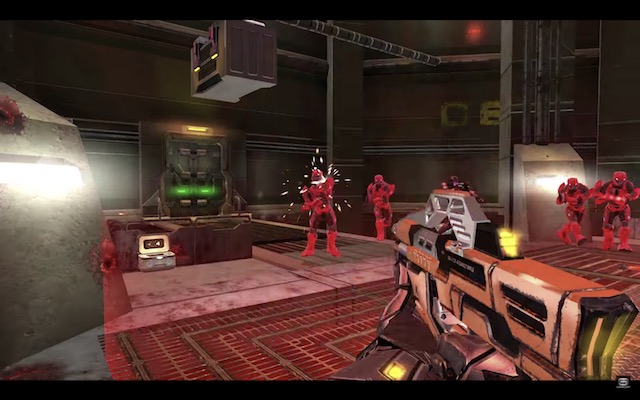 Download: Android / iOS – (Free with in-app purchases)
23. Loner
Looking for a relaxing endless runner game? Loner is one the most beautiful endless runner game with soothing background music. In the game, you guide a plane through hurdles to make the high-score. But, the game is not as much as about the high-scores as it is about the music and graphics. It's one of the most relaxing games I have ever played in my life.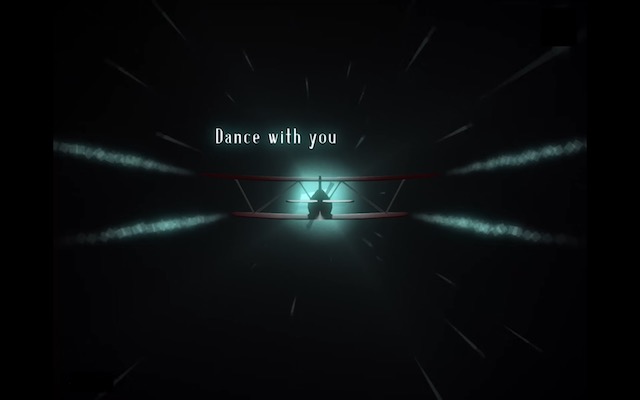 Download: Android / iOS – (Free with in-app purchases)
24. Campfire Cooking
Campfire Cooking is yet another puzzle adventure game with great graphics and underlying storyline. If you love puzzle games, you will love this one too. The puzzles are not that hard and the game focuses more on relaxing your mind than challenging you. That said, there are some levels which are tough to crack and will test your problem-solving skills.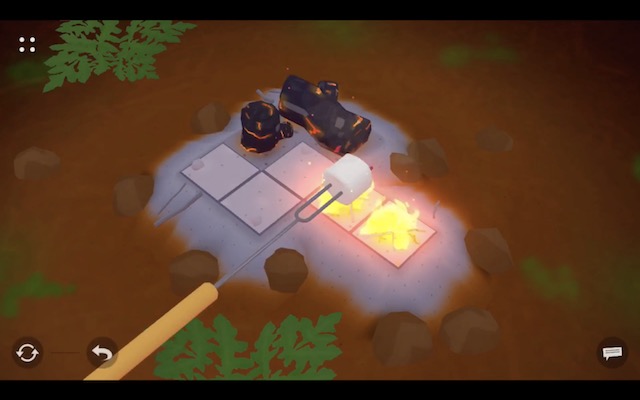 Download: iOS – ($3.99)
25. Lineage 2: Revolution
Lineage 2: Revolution is an online role-playing game that brings top-quality visuals, a massive open-world, and large-scale PvP battles to life. Players can experience fully-featured, persistent world MMORPG that can be enjoyed alongside millions around the world. It features maps where up to 200 people can battle in real-time. It's one of the best MMORPG out there.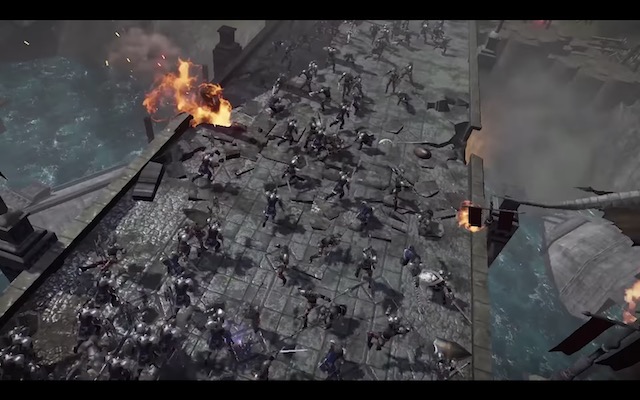 Download: Android / iOS – (Free with in-app purchases)
SEE ALSO: 25 Best Apps Of 2017 – Beebom's Picks

The Best Games Of 2017
That concludes our list of best games that were released for Android and iOS this year. I hope you found some good games which you didn't play before. If you have any suggestions for us, do drop them down in the comments section below. Also, remember to share the list with your gamer friends so they can also enjoy these games.
---
Load More