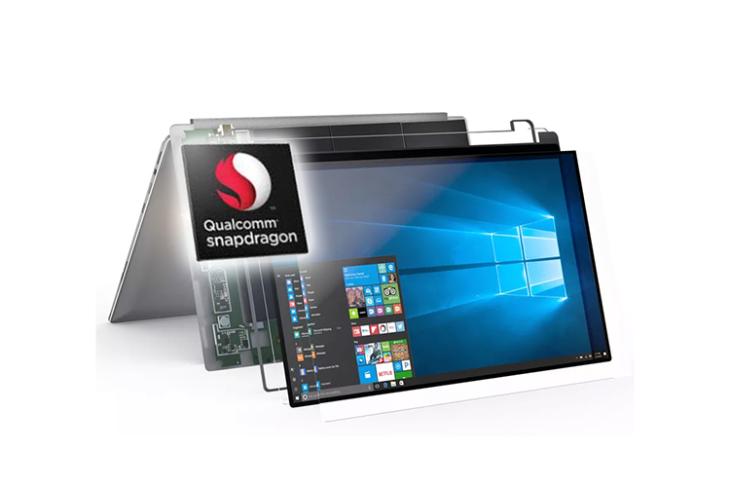 Qualcomm's upcoming Snapdragon 1000 SoC meant for always-connected ARM laptops was recently leaked. At the time of this revelation, details about the Snapdragon 1000 were limited but now, we have more information from the same source
As per a report on Winfuture, the Snapdragon 1000 will have a much better performance than the standard X86 processors available in the market, including the Atom and Celeron series made by Intel. As reported earlier, the power output of the SOC will be comparable to that of Intel Core i7-7Y75 which powers 2-in-1 ultrabooks and high-end Windows tablets.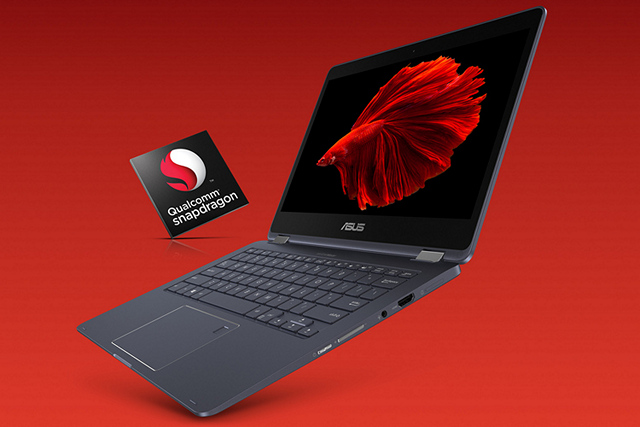 The Snapdragon 1000 will be able to facilitate up to 16GB of RAM and up to 128GB UFS flash drives. The chipset will support 802.11ad gigabit Wi-Fi and gigabit LTE for super high-speed connectivity. There is no mention of 5G which makes us believe that the chipset will be launched by the end of 2018 or early 2019 at the farthest.
The chipset has a new power management controller to keep up to the benchmark set by Qualcomm's current always-connected laptops which use Snapdragon 835. The Snapdragon 1000 SoC also features a socketed chipset instead of a soldered one which means that users might have the ability to upgrade their laptops with a newer chipset in future.
The report also iterates the speculation that Asus is already working with Qualcomm for developing a device codenamed "Primus" expected to use a Snapdragon 1000 SoC. Dimension-wise, the SoC will be much bigger than Snapdragon 845 or the upcoming 850/855 but that should help in effective cooling. This means that manufacturers will be able to omit fans from laptops to make them thinner, much like what Google did with the Pixelbook.
The information is obtained from sources available to the developers and the final products may vary slightly from what has been found by Winfuture.