If you are looking for an alternative to Skype for VoIP, video chat or video conferencing, here are some of the best options you can consider.
I have written this post keeping in mind that, not everyone uses Skype for same purpose, some people use it for connecting with their friends or family via video chat or VoIP, whereas others use it for video conferencing, etc. So, In this post, I've categorized Skype alternatives according to their usage. I hope it helps.
Skype Alternatives for Group Video Calls or Conferencing
You won't be able to host a group video calls or screen sharing on Skype for free, for that you will have to sign up for premium account.
Update: Skype's group video call is now free on Mac, Windows and Xbox One. You can read the details about the same on Skype's official blog, Link.
Let's check out some good alternatives,
With Google Hangouts, you can chat over text, video or VoIP call, you can also do group video chats with your friends, family or colleagues, up to 10 members and all this for free. If you aren't from US or Canada then you will have to pay for VoIP calls, but the prices are lowest among all its competitors.
You can also broadcast your live hangout for free with Hangouts on air. Once, the hangout is over, It will be uploaded to your YouTube channel. You can also find out the upcoming hangouts on air by using this link.
The best thing about Google Hangouts is that unlike Skype, you don't have to install any third party app, software or something like that to start using it, all you have to do is to sign up for free Gmail or Google plus account and you can have access to hangouts & all its features.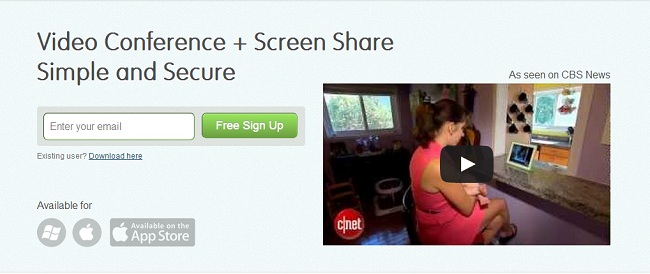 VSee lets you do unlimited group video calls for free. VSee started as a Tele-health app for providing medical consultation over Internet to the people residing in remote areas, but it isn't limited to that only, you can also use it for your own purpose.
VSee uses 50% less bandwidth than Skype, offers easy file sharing and 720P HD video calling. VSee's free plan lets you do the following things,
Unlimited group video
Instant messaging
File send
1 screen share per day
For uplifting the screen share limit, you will have to sign up for the paid plan, starting from 9 USD a month. For students having .edu email id, the VSee Plus account is free.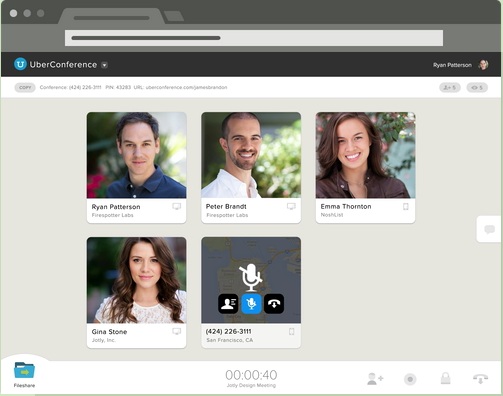 UberConference isn't a video conferencing service but when it comes to audio conferencing, It is the widely used and most trusted software. It has both free and paid plans, let's find out what this tools has to offer in free plan,
You can do unlimited conferences with up to 10 callers, (up to 100 callers in paid plan)
Unlike all other conferences, here No PIN is required for the Organizer, (No PIN at all for everyone in the paid plan)
HD Quality Audio and you can record or lock (for security) the call as well
Integration with LinkedIn, Facebook, and Google+ Profiles
UberConference paid plan starts from 10 USD a month.

GoToMeeting isn't a free service but when it comes to video conferencing, It is the best among all. You can sign up for one month free trial plan and if you like it, you can continue with paid plans starting from 49 USD a month. Let's find out the prominent features of this tool,
Up to 25 members can join for a video conference and can have unlimited meetings
HD video and audio quality
Supports Mac, Windows PC, iOS  or Android devices
Offers single click screen sharing, keyboard or mouse control sharing, draw & highlight on screen and many more features
As GoToMeeting is for holding video conferencing, GoToWebinar is for conducting webinars and GoToTraining is for holding training sessions online. You can find out more details about them, here.

Webex is a widely used and trusted tool for holding online meetings. The tool is available on freemium basis. The free version holds good for small teams up to 3 members and the paid plan starting from 24 USD per host per month allows up to 8 members in the meeting. Let's find out the features of this tool,
HD 720P video and high quality audio
Easy screen sharing, apps and file sharing and switching between files
Highlight important parts of documents shared in the meeting, online whiteboard so that you can note down important points discussed in the meeting
Call me feature, just enter your phone number and you will get a call at the time of meeting. So, you don't have to worry about the time of the meeting.
And many more features
 Skype Alternatives for Voice Calling or Video Calling
If you are using Skype for voice calling or for video calling then here are some of best alternatives you might want to check.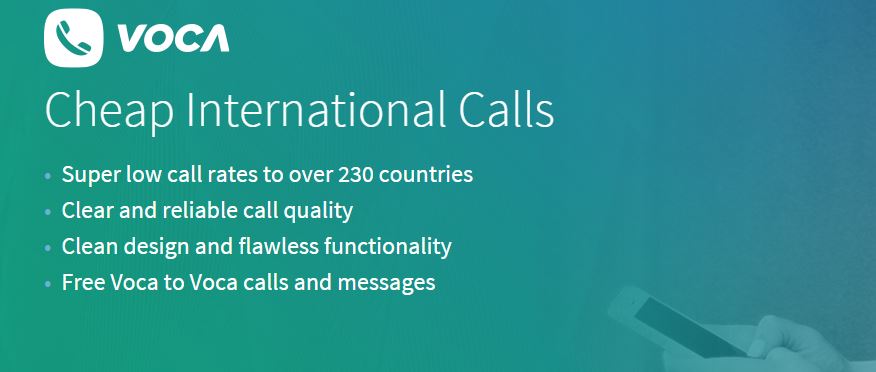 Voca is undoubtedly the best Skype alternative you can find if you are looking for a platform to make cheap (and free if you and receiver have installed Voca in their devices) international calls through VoIP technology. It includes cheap international calls, tightly-encrypted calls and messages between app, relatively affordable & convincing call charges to different countries across the globe and lots more. More importantly, all such features are built upon an extremely simple yet impressive User Interface that makes sense.
Currently, Voca is available only for Android Smartphones and iOS devices, and it does very well in both platforms, as far as you are concerned about hassle-free international calls over your internet connection. Plus, Voca is following a credit-based payment system that makes sense — when you purchase certain amount of credits, it will show you the number of minutes you can talk — nothing more, nothing less!
Moreover, it resembles your normal dialer a lot, and you'd love it for sure!
Viber started out as a mobile app (available on all the platforms) for communicating via text or voice call and now it is available on Windows PC and Mac too. With Viber you can make free voice calls as well as video calls all around the world, but for that you have to make sure that Viber is installed on both the devices.
You can also make a call from a device on which Viber is installed to any mobile or land-line number worldwide, at lower prices. And yes, Viber is completely ads free.
8. oovoo

oovoo is again a very simple to use and freely available tool for high quality video chat, conferencing and text messaging. It is compatible with Windows PC, Mac, Android and iOS. You can have up to 12 members in the video chat. Let's check out the features of this tool,
High quality video chat, call recording and screen sharing
Send files, record video and one click upload to YouTube
oovoo's premium account is ads free, provides storage space up to 1000 minutes and allows calling on landline or on mobile phone
One of the best feature of this tool is that your friends don't need to be on oovoo for attending your call, they can answer your call on Facebook as well, more details about that, here.
oovoo's premium plan starts from 2.99 USD a month.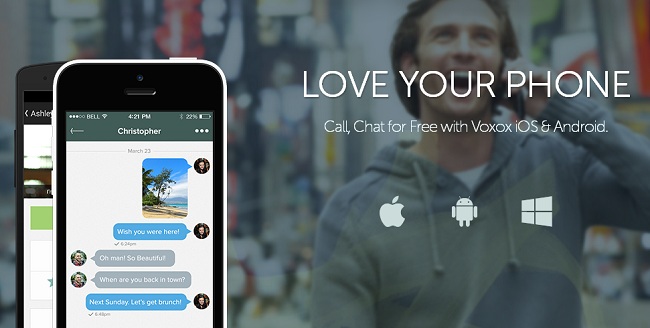 You can send text messages and make free voice calls using Voxox apps (available on Android, iOS and Windows). The app supports more than 37 languages and also allows sharing of photos, videos and fax over the chat. WithVoxox, you can also make international calls to landline or mobile phone at a lower price.
Voxox doesn't restrict itself to personal use only, It also offers various services for business use, such as, Cloud phone, Sip trunks, hosted PBX and Carrier services, details can be found here.

With jitsi, you can send free text messages, make video calls and can even use it for video conferencing (with screen sharing feature). It is an open source software currently available only for Mac, Windows PC and Linux, but will soon launch an Android app for mobile users.
For more details about the jitsi, follow this link.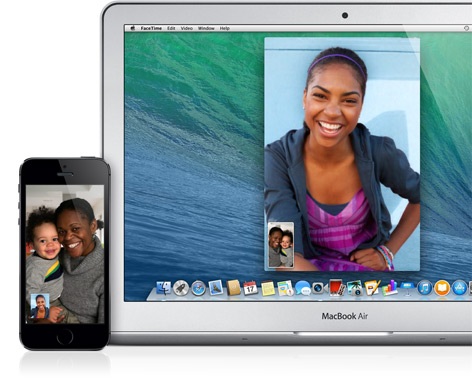 FaceTime is again an excellent alternative for Skype, but only for Mac and iOS users. With FaceTime, you can easily make High quality video calls for free. You can download it from Mac app store for 0.99 USD.
Apart from the software mentioned about, you can also check out Ekiga.
SEE ALSO: 7 Best YouTube Alternatives
Among the tools mentioned above, which one is your favorite alternative for Skype, do let us know in comments below the post.
Updated on: 29/April/2014