Like always, there were a number of OS updates announced at WWDC 2018 but honestly, I am most excited for the iOS 12 update, which is bringing huge performance improvements along with a bunch of new features. On the surface, iOS 12 might not seem like a major update to iOS but it is bringing a number of hidden features that make this update very significant for iPhone and iPad users. So, if you want to know everything that is coming to your iPhone and iPad with iOS 12, here is our list of 15 new iOS 12 features that you should know:
Best iOS 12 Features for iPhones and iPads
Note: The list is based on the Developer Beta 1 of iOS 12 running on iPhone X. New features might be introduced or removed before the stable launch in September.
1. Performance Improvements
Last year's iOS 11 update was a horror story for Apple. It was so buggy that Apple spent the entire year patching and squashing those bugs. That's why, it was expected that a big part of iOS 12 update will be solving the underlying problems so that users can enjoy a bug-free experience, something which iOS was always known for. As anticipated, iOS 12 is bringing under the hood enhancements which will not only make your devices faster but will also give iOS a strong foundation on which new features can be developed and released without causing another iOS 11 like fiasco.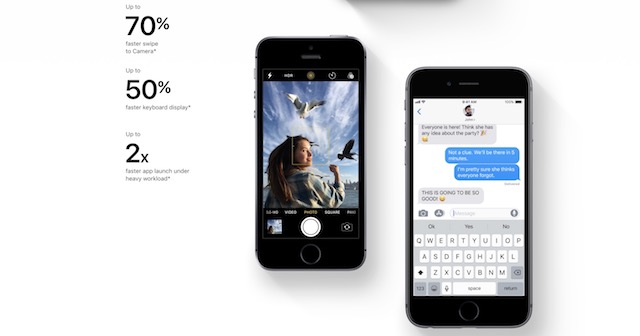 According to Apple, these new enhancements will improve performance for not only the current generation devices but also for all the other supported devices, going all the way back to iPhone 5s and iPad Air. Talking about the metrics, Apple told that users will see up to 70% faster camera launches, 50% faster keyboard display, and almost 2X faster app launches. While I cannot attest to the numerics of it, on our iPhone X, the speed difference is quite noticeable. I mean, apps load up faster and even the animations appear smoother. Lastly, even the Face ID on the iPhone X feels considerably faster than before.
2. Better Notifications
We have all been wanting a better Notification Center in iOS and Apple has finally heard us and given us just that. The biggest improvement coming to the Notification Center is Group Notifications which is something we have been waiting for since quite some time now. Now, notifications on iOS 12 will be grouped by apps and context. You can expand notifications just by tapping on them or you can 3D touch them to get a preview.
Not only that, users will also be able to easily manage notifications directly from the lock screen by swiping left on a notification and tapping on manage. Hitting the manage button will provide you with two options. You can either turn off future notifications from the app or get notifications quietly, which will deliver the notifications in the notifications shade but not show up on the lock screen. The "quiet" notifications will also not play any sounds.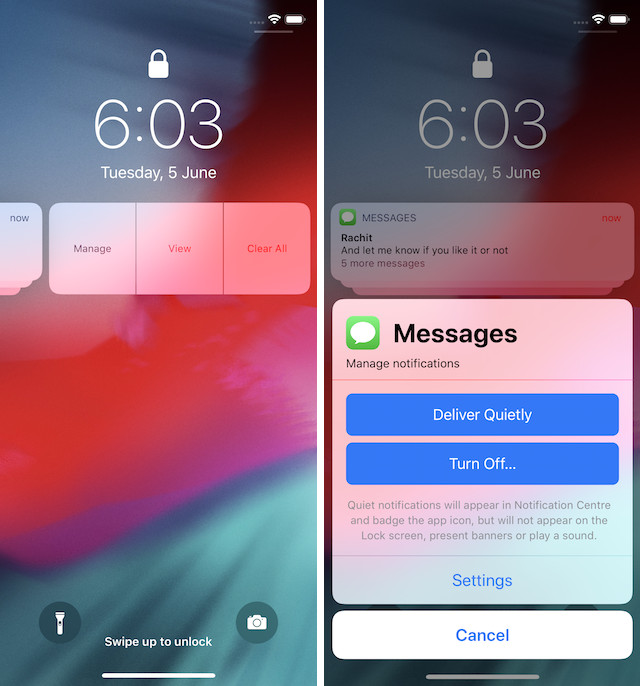 3. Animojis and Memojis
Love it or hate it, you will agree when I say that Animojis are fun to use. With iOS 12, Apple is bringing 4 new Animojis which includes a ghost, a koala, a tiger, and a T-Rex. Along with the new roster, Animoji now has a "Tongue Detection" feature. That said, the Tongue Detection feature can only detect if your tongue is out or not. That means you cannot make your tongue do things.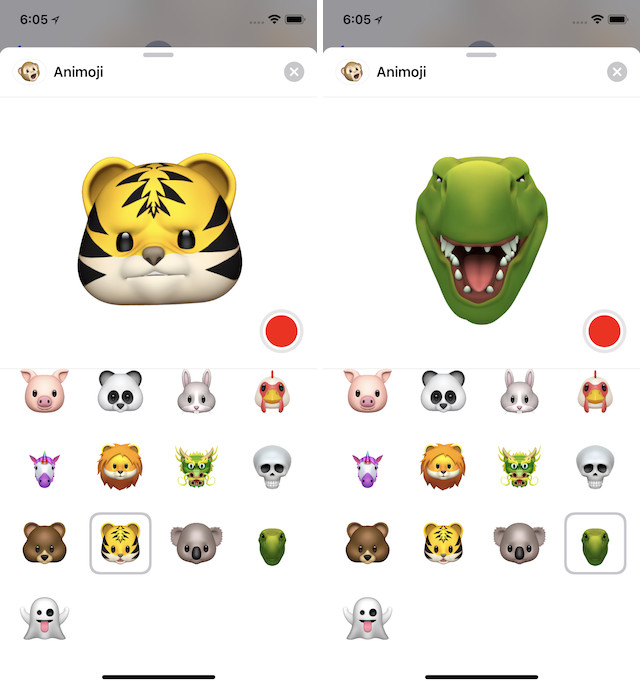 That's cool and all, but the coolest new Animoji feature coming with iOS 12 is Memoji, which is basically your own personalized Animoji. It's very similar to Bitmoji and Samsung's AR Emojis but honestly, its implementation is way better. I mean, you can change almost every aspect of your Memoji, be it the hair, the eyes, or the face, and make it look exactly like you. Just like Animoji, I don't think you will be using this feature much, however, it is certainly cool to play with.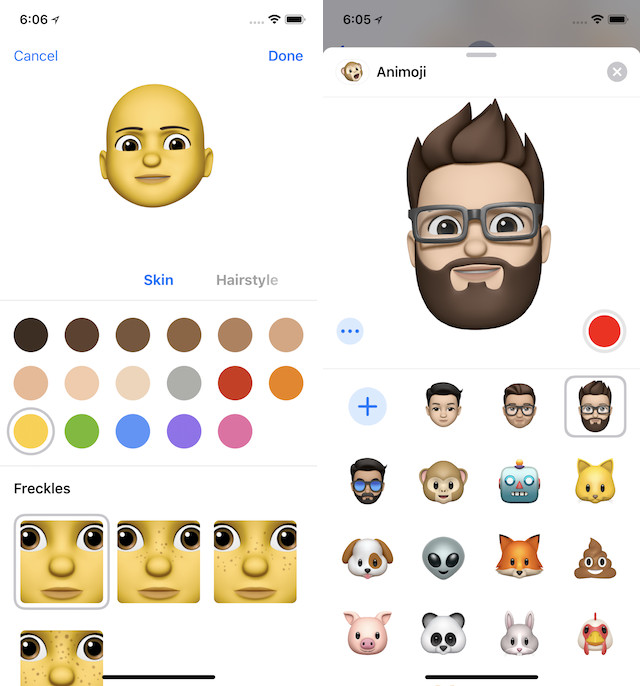 4. Screen Time
2018 seems to be the year of digital wellness as companies like Google and Apple are trying to give users more insights into how they are using their devices. Just a few weeks back, Google showed off a new Android Dashboard feature with Android P which gives users a greater understanding of how they use their smartphone. Now, Apple is doing the same with a new feature called Screen Time.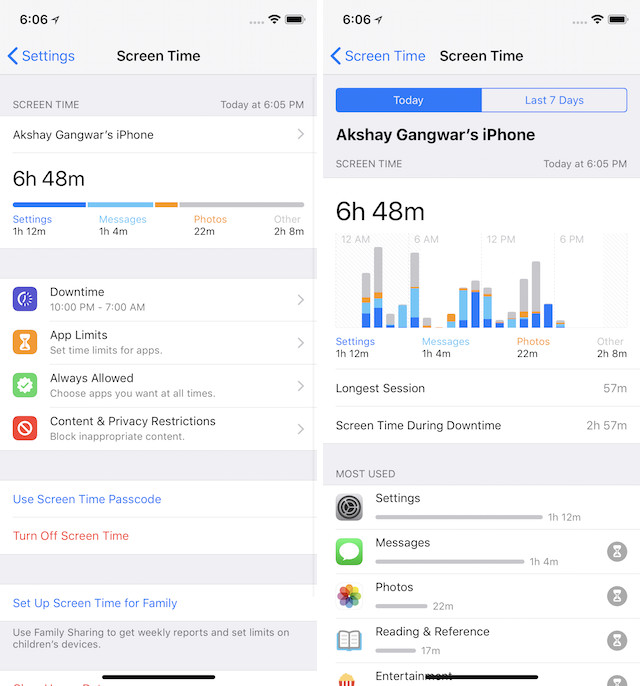 Just like Android Dashboard, the new Screen Time feature on iOS 12 tells you your most used apps, the number of times you have picked up your phone, what apps are sending you the most notifications, how much time you have spent on each app, and more. All that information will give you a better idea of how you are using your iPhone. iOS 12 also lets you combat smartphone addiction with the "Downtime" and "App Limits" feature.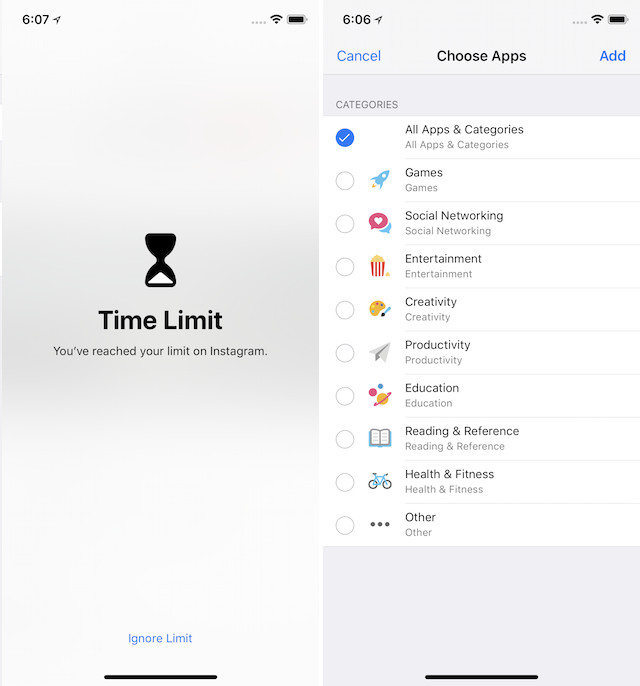 Basically, you can set limits on apps that distract you or take up a lot of your time and when the limit is reached, iOS 12 will show you a "You've reached your limit" splash screen and grey out the icons of those apps. This feature will certainly help people in fighting their smartphone addiction.
5. Siri Improvements
For me, the most disappointing part of the entire keynote was the fact that Apple didn't announce any major improvements coming to Siri. Siri was and still is miles behind Google Assistant. That said, there are some new Siri improvements coming with iOS 12 which users will be happy about. First, there are Siri shortcuts which will open Siri to third-party developers. Now apps can have better Siri integration and share certain shortcuts to Siri.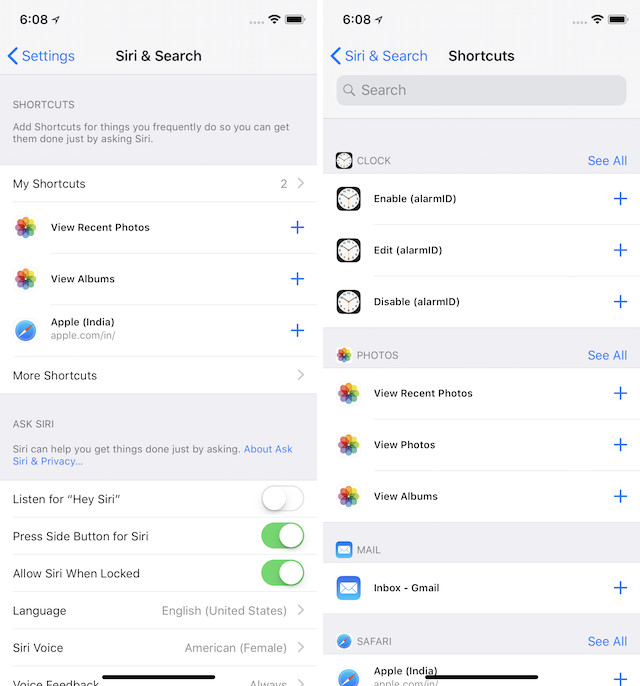 Basically, users will be able to create custom shortcuts which can trigger action or a series of actions, something we can already do with Google Assistant. For example, you can create a shortcut "Go Home" and assign it a bunch of different actions like starting navigation, turning on Do Not Disturb mode, maintaining the temperature at your home, and more. Once you set your shortcut, all you need to do is say, "Hey Siri, Go Home" and it will execute all those actions. If you don't want to create shortcuts yourself, Siri will also suggest pre-configured shortcuts which you can use if you find them helpful.
6. ARKit 2
Apple pushed AR with iOS 11 and they are doing it again with iOS 12. This time, Apple announced a new AR file format, USDZ, which Apple created with Pixar and is meant for quick sharing of AR files across devices without any noticeable loss in quality. Plus, with ARKit 2 Apple is bringing improved face tracking, realistic rendering and most importantly, "Shared Experiences". With Shared Experiences, multiple users with multiple devices will be able to see and enjoy the same AR experience. This new feature opens up the possibility for multiplayer AR games where multiple users will be able to play the same game either with or against each other.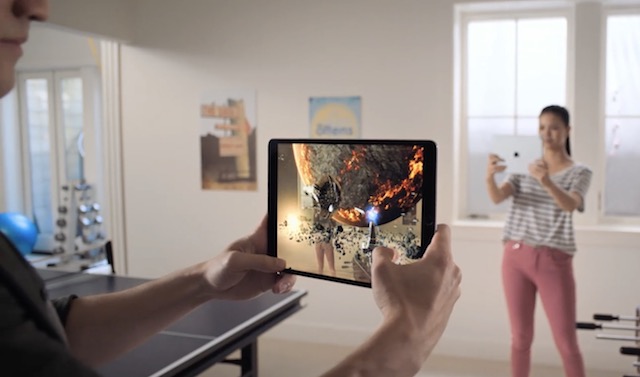 7. Stock App Updates and New Apps
With iOS 12, Apple is updating a number of stock apps. The apps that are getting updated with iOS 12 include Photos, FaceTime, Apple Books, Stocks, News, and Voice Memos. There's also a new app called Measure which uses the ARKit 2 platform to perform some cools tricks. Let us look at them now:
iOS 12 overhauls how people navigate the Photos app. Now, users will see a four-tab navigation system which includes Photos, For You, Albums, and Search. The Photos tab is exactly as before and shows you all your photos neatly organized according to dates. The For You tab now houses your "Memories" and "Feature Photos" which will show you great moments from your photo library and intelligently suggest sharing photos with the people in them.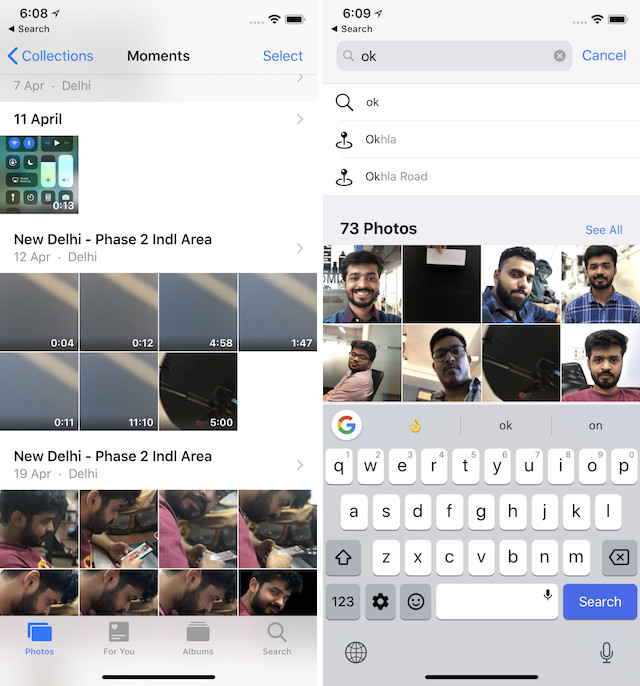 Photos is also getting a lot smarter with enhanced search capabilities. Firstly, there is "Search suggestions" which is a new way to help you find the exact photo you're looking for or rediscover a great one you forgot about. Even before you start typing, you'll see suggestions for recent events, people, and places. The search results are also a lot smarter and more powerful and can be refined using multiple keywords and tags. Rest assured, now finding an older photo is a helluva easier than it was before.
Just like Grouped Notification, Group FaceTime was also a heavily user requested feature which is finally coming with iOS 12. Now, users can FaceTime simultaneously with 32 people which is more than enough. I especially like the new group FaceTime interface which will showcase people in a tiled interface. The tile of the person speaking will get larger automatically, so you'll never lose track of the conversation. You also get the ability to start Group FaceTime right from a group thread in Messages or join an active one at any time. FaceTime is also bringing support for camera effects allowing users to use Aniomoji and Memoji while video chatting. Now users can swap their faces with Animoji and Memoji and also use various camera effects such as comic, cartoon, and more.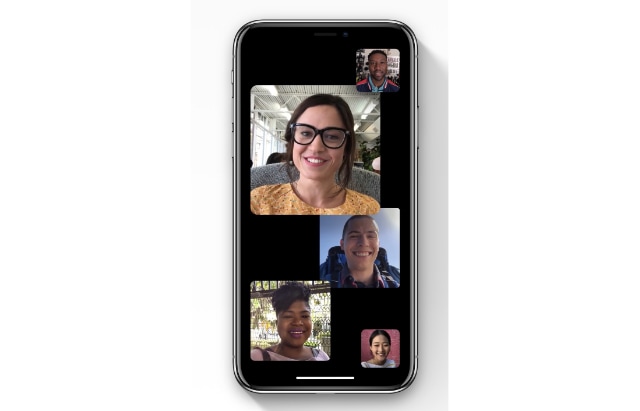 The new Apple Books has an all-new design that makes it easier for you to discover, read, and listen to your favorite books and audiobooks. I really like the redesign as it makes the app more user-friendly and easy to use. There's a new "Reading Now" tab which consolidates all your books in one place and also suggests book recommendations based on your genre preference and the books you have already read. You can also manually mark books as "Want to Read" or "Finished" which allows you to keep track of books that you have finished or plan or reading in the future.
Other than the Reading Now Section, there are four other sections which include Library, Book Store, Audiobooks, and Search. All of the sections are self-explanatory and I don't think that I need to explain what each of them does. Lastly, there's also a brand new "True Dark" mode for reading, which iPhone X users will certainly appreciate.
Measure is a brand new app from Apple which utilizes ARKit 2.0 to allow users to easily measure item dimensions and can also function as a lever tool. The app is fairly easy to use and quite accurate. Users who want a lot of control will still use third-party apps like MeasureKit, however, for normal users, this app will certainly come in handy on a day to day basis.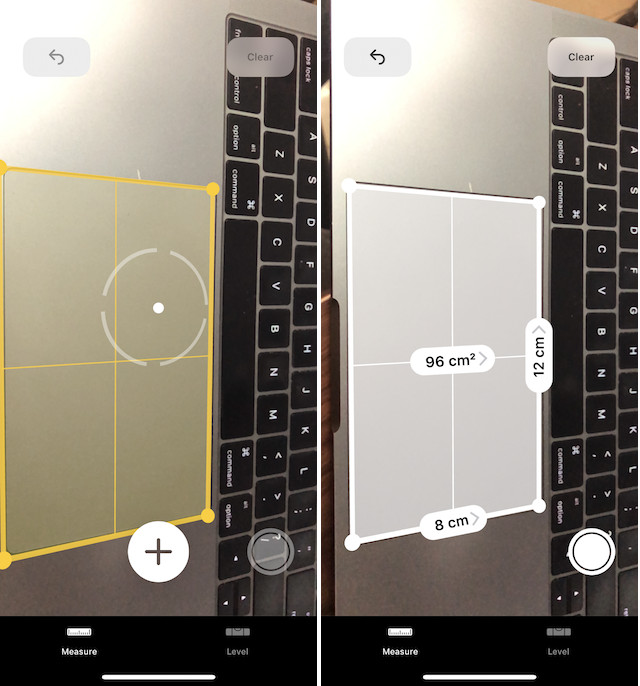 Apple is also updating its News and Stocks app to make it easier for users to find relevant information. The new Stocks app helps you keep track of the market with live stock quotes, charts, and the best financial reporting from Apple News. So, not only you can track your favorite stocks, but you will also be able to read news related to your stocks directly from the Stocks app. Also, the Stocks app is finally coming to iPads as well.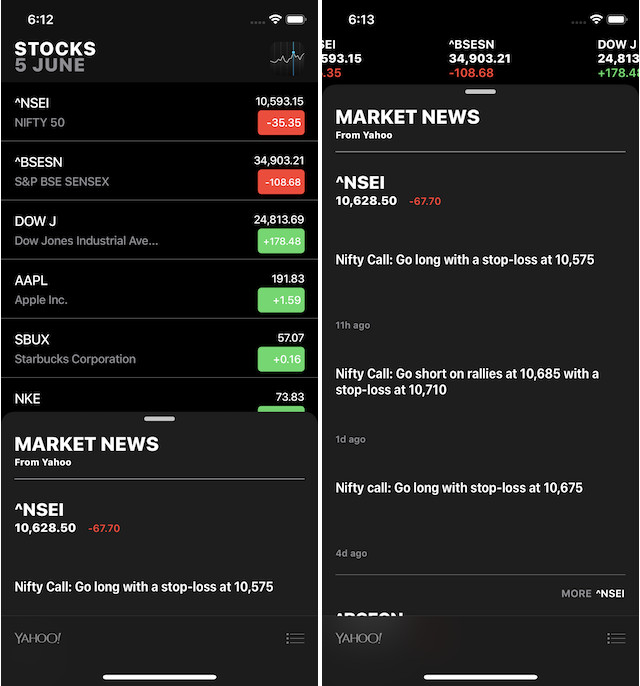 When it comes to the News app, the app has received a navigation overhaul just like the Apple Books and Photos app. Now there are three different sections which are Today, Spotlight, and Browse. The redesigned navigation in Apple News makes it simple to jump straight to your favorite channels and topics or discover new ones. Finding the news that matters to you is easier and the whole interface just look cleaner, especially if you are using the app on the iPad.
Apple has also updated one of the most under-appreciated apps of iOS which is the Voice Memos. Now, it's really easy to record voice memos and all your voice memos are synced across devices using iCloud. Now that Voice Memos app is coming to both iOS and macOS, it is very easy to record your memos on the device at hand and access it across your devices.
8. iPhone X Gestures on iPad
Since the release of iPhone X, users have been asking Apple to release a similar, almost bezel-less iPad Pro. That seems to be happening in the future if you take into account this new feature on iOS 12. With iOS 12, now users will be able to use iPhone-X like gestures on the iPads which certainly hints at the release of the new iPads. Although we didn't see any hardware at WWDC, the feature does strengthens our hopes for new bezel-less iPads with Face ID.
9. Clearing Recent Apps
When iPhone X was launched, people hated the fact that they had to tap and hold on the recent cards to be able to clear them. With iOS 12, that restriction is gone and now users can clear the apps just by swiping them away.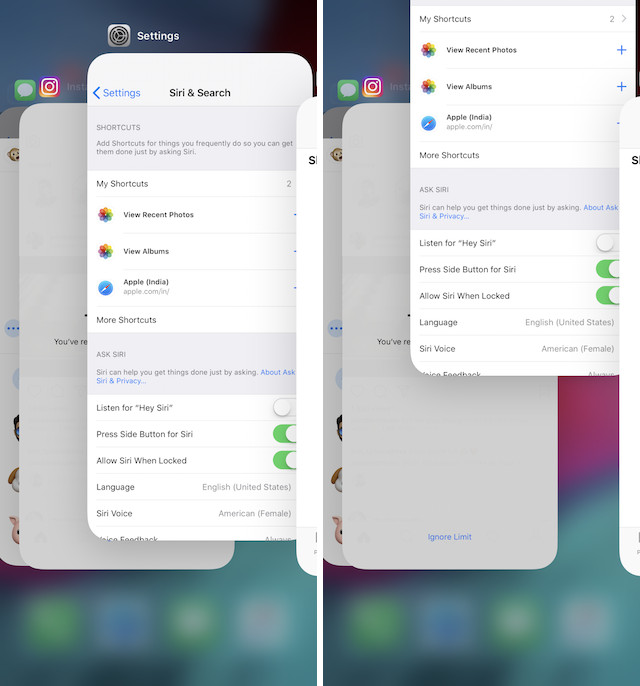 10. Improved Do Not Disturb
iOS 12 is also bringing improvements to the Do Not Disturb mode which will make it easier for users to use this feature. Firstly, there's a new Bedtime Mode, which once enabled will activate the Do Not Disturb mode. Also, once in Bedtime Mode, the phone will not display any notifications on the lock screen.
Other major improvement coming to the Do Not Disturb mode is inside the Control Center. Now when you 3D touch on the Do Not Disturb icon, you get the ability to not only schedule it, but you also get access to four other different actions. You can activate DND depending on time, event, and location. These actions will certainly come in handy as now people can turn on the DND mode when required without the fear of forgetting to turn it off, as the phone will atomically turn it off once its criteria are met.
11. Adding Multiple Faces in Face ID
One of the hidden features coming with iOS 12 is the ability to add multiple faces in Face ID. While the new option is marked as "Alternative Appearance" which might make users believe that they have to use their own face (but in a different look), we tested this feature by adding a different face altogether and both people were able to unlock the iPhone. Currently, you can set only one alternative face which means that two people can use Face ID to get into the same phone. That said, whether this is a feature or a bug is not clear at this point of time, and hence it may be removed in future updates.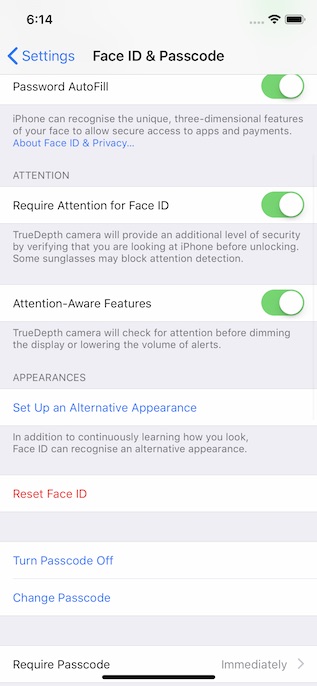 12. Password Improvements
One of my favorite features coming with the iOS 12 is the way the operating system handles passwords. Firstly, the OS will now be able to recognize messages containing two-factor authentication and give you the codes as autofill option. So, you won't have to switch back and forth between messages and other apps just to use the code. Also, for the apps that support it, now iOS 12 will be able to show passwords from password manager apps like 1Password and LastPass in the QuickType suggestions.
What a wonderful present for us at WWDC this year! Thank you to all our friends at Apple for this great new API. #1PasswordAutofill pic.twitter.com/jpvRVogslS

— 1Password (@1Password) June 5, 2018
This is a feature that I love on Android and I am happy that it's finally being introduced on iOS. Other than these two important features, iOS 12 will also be able to automatically prompt you to use strong passwords and flag passwords which you have used in multiple places. Of course, if you are using a service like 1Password, you already have these features, that said, it's good to see them coming natively to iOS 12.
13. Enable Automatic iOS Updates
With iOS 12, users now have the ability to update their iPhones and iPads to the latest version that Apple has to offer in the background. Simply head over to Settings -> General -> Software Update, and enable the toggle next to "Automatic Updates". Do note that, this feature will only download the updates in the background, so you don't have to worry about the update overtaking your phone. You still have to manually say yes to the update.
14. Safari Improvements
It seems that Apple is doubling down on its privacy efforts as the company has introduced another privacy update which will make it even harder for websites to track users. With the new update which will work on both the iOS and macOS platforms, now Safari will prevent Share buttons and comment widgets on web pages from tracking you without your permission. Safari will also prevent advertisers from collecting your device's unique characteristics, so they can't identify your device or retarget ads to you across the web.
15. Improved Raw Photo Support
Finally, iOS 12 will also make it easier for iPhone and iPad users to import and edit RAW photos. The new update will enable users to import and export Raw photos on your iPhones and iPads. However, it does seem that the ability to edit RAW photos have been restricted to iPad Pro which might have to do with hardware limitations. Still, it's good that Apple continues to make progress and making iOS more capable for pro users.
SEE ALSO: How to Install iOS 12 Beta on Your iPhone or iPad
iOS 12 Features: Which One is Your Favorite?
That ends our list of the best iOS 12 features that we have found in the iOS 12 Developer Beta 1. Do note that some of these features might not make to the final release while some more features might be added. Also, we will keep on updating the article with new features as they come out, so keep coming back if you don't want to miss out on new features. Finally, let us know which one is your favorite feature from the list by writing in the comments section below.