The sphere of search engine marketing is constantly changing, which may affect practically any type of online business. Basically, all transformations of SEO landscape are triggered by updates in search engines algorithms.  As you know, the recent Google Penguin update made tons of well-ranking sites disappear from SERP and caused a lot of frustration among SEOs and website owners.
A lot of my readers ask me how to keep up with Google algo and protect their online businesses from its unpredictable changes. Frankly speaking, there's no universal solution for that -you never know what to expect from the big G. Perhaps, the best way to keep your Web business afloat is to stay aware of what's going on in the search engines environment and adjust your SEO campaign in accordance to the latest trends. Ah, and don't forget to get armed with a set of good SEO tools – they will make this job easier and a lot more effective.
The toolkit I am going to review assisted me in dealing with the consequences of the recent Penguin update. And I must say that the software proved to be an effective solution in the wide range of SEO activities: from rankings check and SEO site diagnostics to competition research and link building.
The SEO PowerSuite toolkit consists of 4 desktop-based apps:
Rank Tracker– keyword research and rankings monitoring
Website Auditor-SEO site audit and onpage optimization
SEO SpyGlass– competition research and link analysis
LinkAssistant-link building and management
Now let's have a closer look at each of the tools.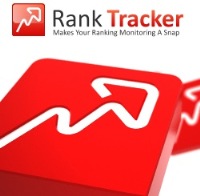 An ongoing inspection of website rankings is a crux of any online marketing campaign.  Knowing where your website is currently ranking lets you check how effective your SEO efforts are.
Rank Tracker is the tool I used for measurement my site rankings fluctuations.  And that's perhaps the best rank checking tools I've had my hands on. The app automated all tedious rank checking routine, so I could focus on other important SEO activities.
This is what Rank Tracker is capable of:
monitoring website ranking performance in 346 search engines;
keeping rank history for every keyword in the project;
checking ranks in Google and Bing Universal Search results blocks (Videos, Images, News, Shopping, Places, etc.);
geo-targeted rankings check;
monitoring your competitors ranks;
finding all pages that are ranking for one and the same keyword;
checking if landing pages are found by the right keywords;
generating various types of rankings reports.  
Also, the tool has a fully-fledged keyword research module that helps you find lots of traffic driving keywords.  The tool fetches keyword ideas from 19 sources (such as Google AdWords Keyword Tool, SEM Rush, Keyword Discovery, Wordtracker, etc.) and analyzes traffic potential of each found keyword.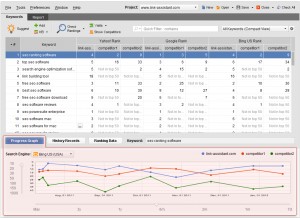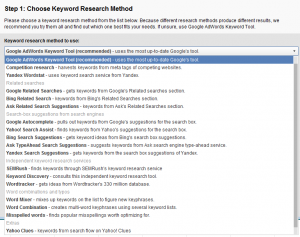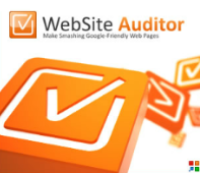 The latest search engines algorithms aim at weeding out websites overstuffed with keywords and low-quality content. Also, poorly coded sites have a very slim chance of getting to the top of SERP.  So,to reach the top placement, you need to make sure that your website structure and coding are fine-tuned, your content is unique, and all your keywords are properly put into the right places.
This is when another tool of SEO PowerSuite pack – Website Auditor comes in extremely handy. With Website Auditor you can diagnose your site for various coding errors that may be holding back your ranking progress.  With the app you can find and fix:
HTML code errors
404 and other server response code errors
Broken links
duplicate page titles
duplicate meta descriptions
duplicate pages
pages blocked by robots.txt 
On top of that, the tool has a fully-fledged on page optimization module that lets shape your own on page optimization plan and calculate the most appropriate keyword density and prominence for each HTML element of your pages.
Another two Website Auditor features I've found useful are'.xml sitemap generator' and 'Robots .txt files manager'.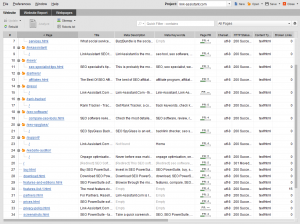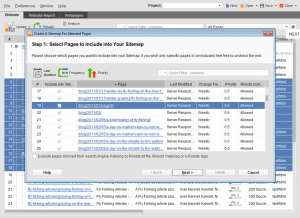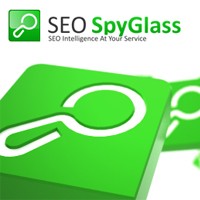 I have put these two tools together because they basically serve the same purpose –getting links.
In the context of the latest Google update links play a decisive role in the success of SEO campaign. When Penguin came into effect, webmasters and SEOs had hard times cleaning up and rebuild their backlink profiles. So you should make sure that your links come from relevant authoritative sites, have the right anchor text, etc.
SEO SpyGlass is a competition research tool that lets you discover new link opportunities by analyzing your competitors' links.  Also this tool lets you manage your existing site backlinks.
All you need to collect links for a particular website is to specify its URL and target the sources to pick up links from. The software will do the rest of the job and deliver a list of links for the targeted domain. Link data is fetched from the in-house backlink database 'SEO SpyGlass Backlink Explorer' and 165 international and local search engines.
What is more important is that each link gets analyzed against various SEO criteria, such as:
Link Value
Google Page PR
Google Domain PR
Alexa Rank
DMOZ listing
Yahoo! Directory listing
Domain Authority and Age
Domain IP
Anchor Text
And more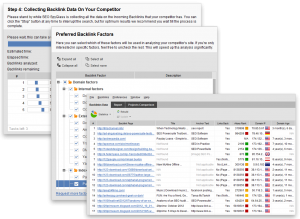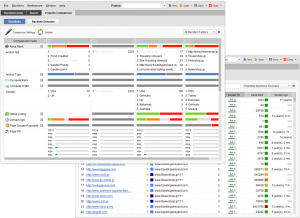 Once good link sources are found, you may use LinkAssistant to find the details of webmasters you need to contact concerning link acquisition. The software has an in-built email client that lets you store all your link building correspondence in one place.
If you are not much into guest blogging, you may choose to pick through forum links and become active on one of the forums your competitors use. There are more link building options, though, I could write pages and pages about them.
Also, there are some other features that can be of use too. With LinkAssistant you can:
– verify your site backlinks;
– generate a directory of links to your partners;
– automatically fill out link submission forms;
– and more.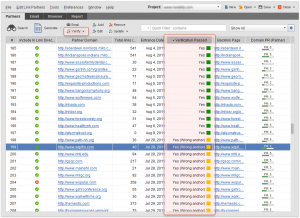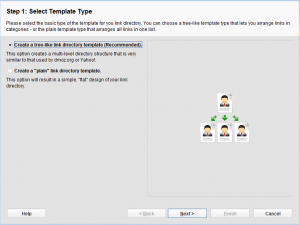 Another sweet thing about the toolkit is its reporting facilities. The report templates are fully-customizable: you can add and remove the sections, custom-brand the reports with your company logos, change color schemes and even adjust the report layout.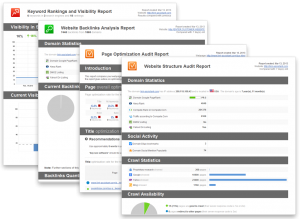 All the SEO PowerSuite tools are search engine friendly and are fitted with the effective search safety settings (Human Emulation, Proxy Rotation, etc.).
And the final point to add is that the toolkit is cross-platform and seamlessly ran on both my Windows PC and Mac Pro.
Conclusion
No matter what changes may occur in search engines environment, general rules will always be the same. Providing high quality content, proper coding of your website, getting high-quality relevant links – that's what will drive your site to the top of search listings regardless of SE algo changes. And the tools I have just reviewed proved to be effective in handing all the above mentioned activities.
Click here to download the Free version of the SEO PowerSuite tools and let me know what you think of this SEO toolkit.
Giveaway Details
Dear readers,
A new wonderful giveaway is opening today. Don't miss a great opportunity to grab a $250 worth pack of famous software to boost your website rankings! Please participate, who knows, maybe you'll appear the next winner of thetecnica giveaway!
What this Giveaway holds for you?
SEO PowerSuite Pro by Link-Assistant.Com, a great SEO software pack that covers all the vital SEO activities.
SEO PowerSuite has more than 600K users all over the world. It is the most recognizable SEO software brand on the market. The Pro version is worth $249.
Duration of Giveaway: 7 days, (June, 12 to June, 19).
Here's how to participate in the Giveaway
To win the free copy of SEO PowerSuite Pro please follow the instructions in the widget given below.