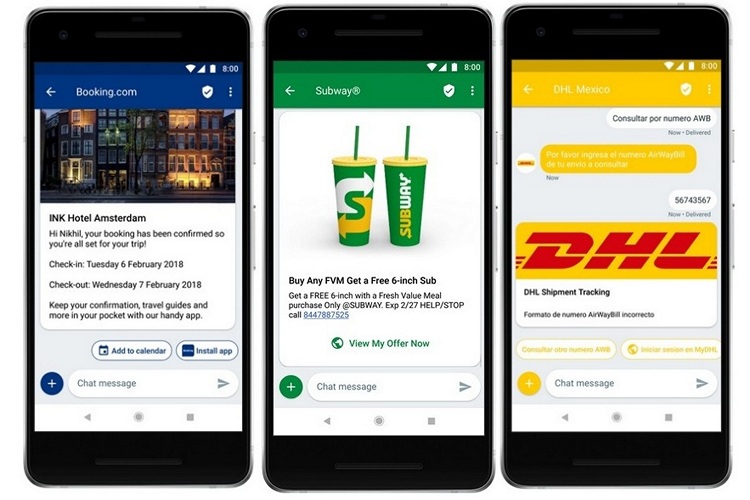 Google has been pushing hard on the RCS front, as it looks to bring the next-generation of SMS to more users. One surefire way of doing that is bringing Samsung on board as a partner.
As announced in an official blog post, Samsung will be partnering with Google to bring Rich Communication Services (RCS) messaging to Android phones.
For those of you unaware, RCS messaging brings new features to standard SMS texting, allowing you to do things like text over WiFi, see when someone is typing, use read receipts, create richer group chats and send high-resolution pictures and video.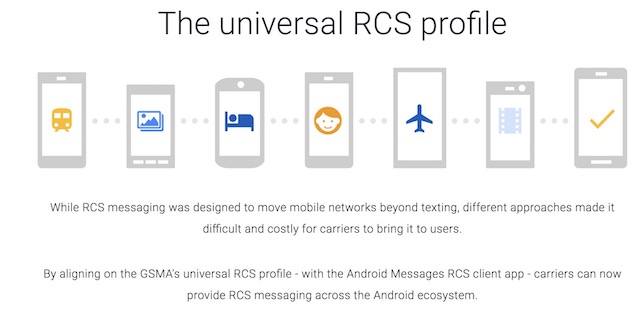 As per the official statement, Google and Samsung will ensure that their messaging clients, Android Messages and Samsung Messages, work seamlessly with each company's RCS technology, including cloud and business messaging platforms.
Moreover, as part of the collaboration, Samsung will work to bring RCS to Galaxy S8 and S8+ and will roll out to the Galaxy S9, S9 +, Note 8, Note 9 and select Galaxy A and Galaxy J devices running Android Pie or later. Additionally, newer Samsung Galaxy smartphones will also have native RCS support.
"We've been working with the mobile industry to upgrade the messaging experience on Android with RCS," said Anil Sabharwal, Vice President for Communications Products and Photos at Google. "Samsung has been a major contributor to this initiative, and our partnership will further advance our shared vision of a substantially improved messaging experience on Android for users, brands and the broader Android ecosystem."
Google had previously announced at this year's Mobile World Congress that more than 40 carriers now backed RCS. However, the most recent support figure put the carrier number at 55. While apps and services such as WhatsApp and Telegram already have millions of users, RCS opens up the same set of features over SMS. It is a tall ask, but Google is slowly expanding the partners and ecosystem, so it may well have some momentum to manage it.
---