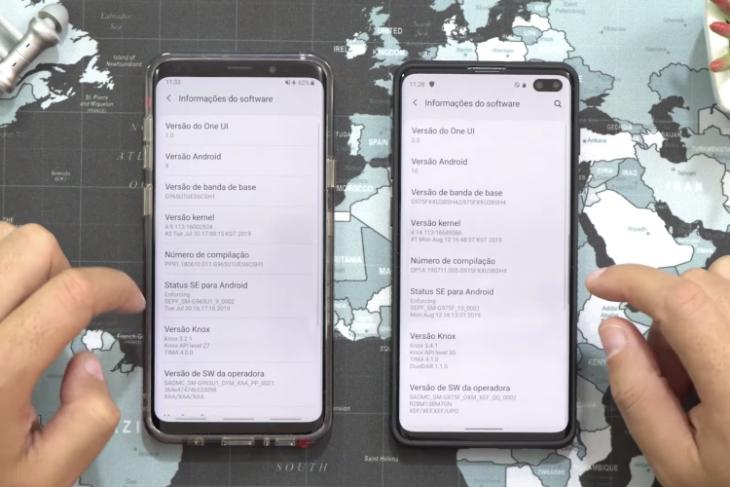 Android 10 seems to be the buzz of the town today. After Nokia officially announced when its smartphone lineup will receive the newest update, a lengthy video showing off Android 10-based OneUI 2.0 build has surfaced online. It gives us a quick look at some of the key changes such as redesigned UI elements, new gestures, and other new settings that may be coming to Samsung phones really soon.
The Android 10-based OneUI 2.0 build has been shown on video by Portuguese YouTuber Dudu Rocha. He's running the build on a Galaxy S10 Plus, which now boasts the new full-screen gesture navigation that was introduced in Android 10. It's not the default gesture navigation offered on Samsung phones though and you can choose the existing 3-button navigation style as well.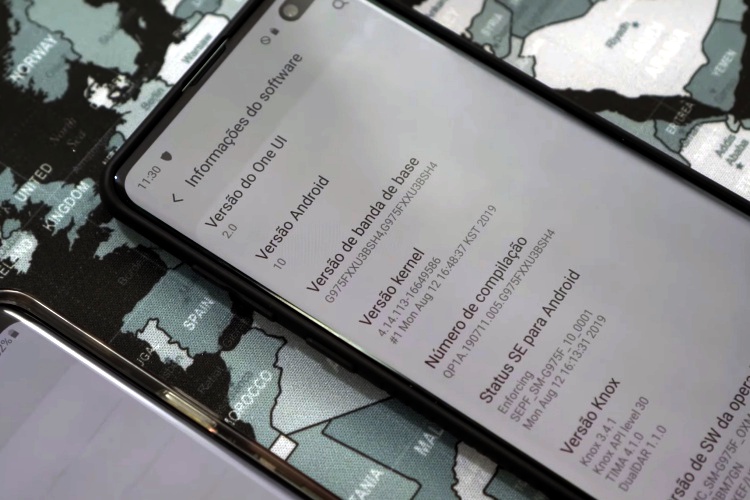 The OneUI 2.0 build then gives us a look at the UI elements and features, revealing that the Quick shortcuts and Settings page aesthetics will remain unchanged. You'll, however, see the newly introduced Privacy section, which was added in Android 10, in the Settings. You can check out that the software information page attached above, revealing all build and software versions for the Galaxy S10 Plus shown here.
Samsung will port some of the Galaxy Note 10 features to its older-gen flagships as well. This means you can expect to see the 'Link to Windows' and native screen recorder make its way to Galaxy S-series when OneUI 2.0 goes official after the release of Android 10 in the coming weeks.
You can check out the complete hands-on with the leaked Android 10-based OneUI 2.0 build right here:
Since we don't really have a ton of experience with internal or beta Samsung builds, I'm going to fall back to XDA Developers' Max Weinbach, who says that the OneUI 2.0 build shown in the video could be legitimate. The persistent SecurityLogAgent notification and build numbers for the software makes him believe that it could be the real deal. Does it seem like an official internal OneUI 2.0 build to you? Let us know your thoughts in the comments below.